Glasgow to London — how do train and plane compare?
Celine Wadhera
Tuesday 02 November 2021 09:55 Comments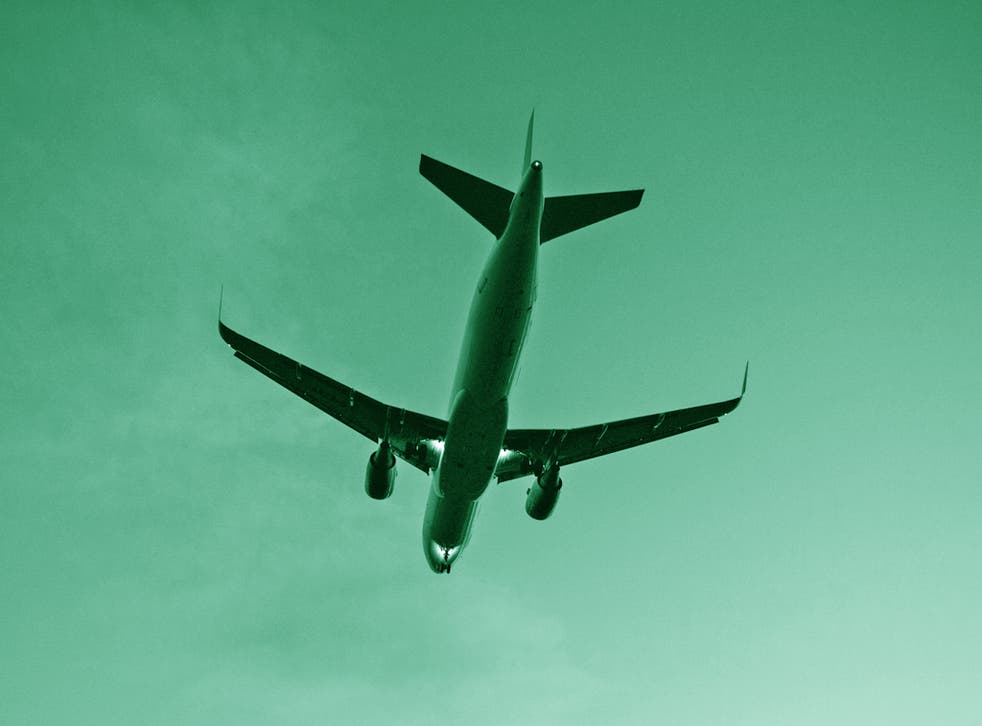 (Getty/iStock)
As leaders from around the globe gather in Glasgow to commit to tackling the climate crisis at Cop26, political leaders' travel choices are under the spotlight.
While flying may be the only option for leaders arriving from afar, train routes are available to those travelling to and from locations within the UK and continental Europe - but not all world leaders have chosen to make use of them. With sustainability at the top of everyone's mind this week, some - including Boris Johnson - have been criticised for their failure to lead by example.
Why are people asking?

The trip from Glasgow to London is scrutiny after Boris Johnson said he would be returning from Cop26 on Tuesday on a private charter plane, despite pleading with fellow leaders to act now to save the planet.

The prime minister's spokesman claimed that Mr Johnson could not take the train as it would take too long, but defended the decision to fly, saying that the plane was "one of the most carbon-efficient" of its size, that "sustainable fuel" would be used, and emissions would be offset.

"The plane is one of the most carbon-efficient planes of its size in the world," he said. "It produces 50 per cent less CO2 emissions than, for example, the larger Voyager plane," which is often used by the prime minister.

"We use a specific type of fuel which is a blend of 35 per cent sustainable aviation fuel and 65 per cent normal fuel – which is the maximum amount allowed – and, obviously, emissions will be offset."

How do the journeys compare in time?

Although journey times for air and train travel will vary, depending on a number of factors, including train route, airport location and time of day, flight time takes roughly an hour and a half whereas the train takes approximately four hours and 40 minutes.

A direct flight from Glasgow to Heathrow or Gatwick airports in London will take approximately an hour and 25 minutes, while flights to London's City Airport take slightly longer at an hour and 30 minutes.

A direct train from Glasgow Central to London Euston takes between 4 hours and 28 minutes and five hours and 45 minutes, with most journeys coming in around 4 hours and 40 minutes.

But additional time must be taken into consideration in reaching the station or airport, clearing security (if needed), and reaching one's final destination, particularly as most airports are not close to city centres.

According to Google Maps, driving time from the Scottish Event Campus –where Cop26 is being held – to Glasgow Airport and Glasgow Central Station is similar, at approximately 12 minutes, even though the train station is much closer, only 2 miles away, compared with the 8.6 miles to the airport.

Upon reaching London, a 14-minute car ride is all it would take to reach 10 Downing Street from Euston, compared with a 40-minute drive from Heathrow, a 25-minute drive from London City Airport, and an hour and 10-minute drive from Gatwick Airport.

Adding in check-in deadlines and security checks — which the PM can sidestep, but most of us must endure — journey length can be surprisingly similar by either method. Without security checks and other airport procedures, a VIP plane journey would inevitably be quicker than the train, but it's far less clear for most people.

How do the emissions compare?

According to the Campaign for Better Transport, an organisation that strives for all communities to have access to high quality, sustainable transportation, one person's carbon footprint for a flight between Glasgow and London amounts to approximately 137kg of CO2. But when travelling by train, per capita emissions are nearly seven times lower at around 20kg of CO2.

Airlines around the world have begun reducing their emissions through the use of sustainable aviation fuel (SAF), which is produced using materials other than crude oil, and has the potential to significantly cut carbon emissions. In September, British Airways operated its first flight using the fuel from London to Edinburgh, which registered CO2 emissions that were 62 per cent lower than average.

While currently more expensive than traditional fuel, the aviation industry is hopeful that technological advances can reduce costs of SAF in the future, but until then, per capita emissions from flying remain dramatically higher than train travel.
Register for free to continue reading
Registration is a free and easy way to support our truly independent journalism
By registering, you will also enjoy limited access to Premium articles, exclusive newsletters, commenting, and virtual events with our leading journalists
Already have an account? sign in
Join our new commenting forum
Join thought-provoking conversations, follow other Independent readers and see their replies