2020 tied with 2016 for hottest year on record, says EU's climate service
Average temperatures about 1.25C above pre-industrial levels, according to Copernicus Climate Change Service
Daisy Dunne
Climate Correspondent
Friday 08 January 2021 07:46 Comments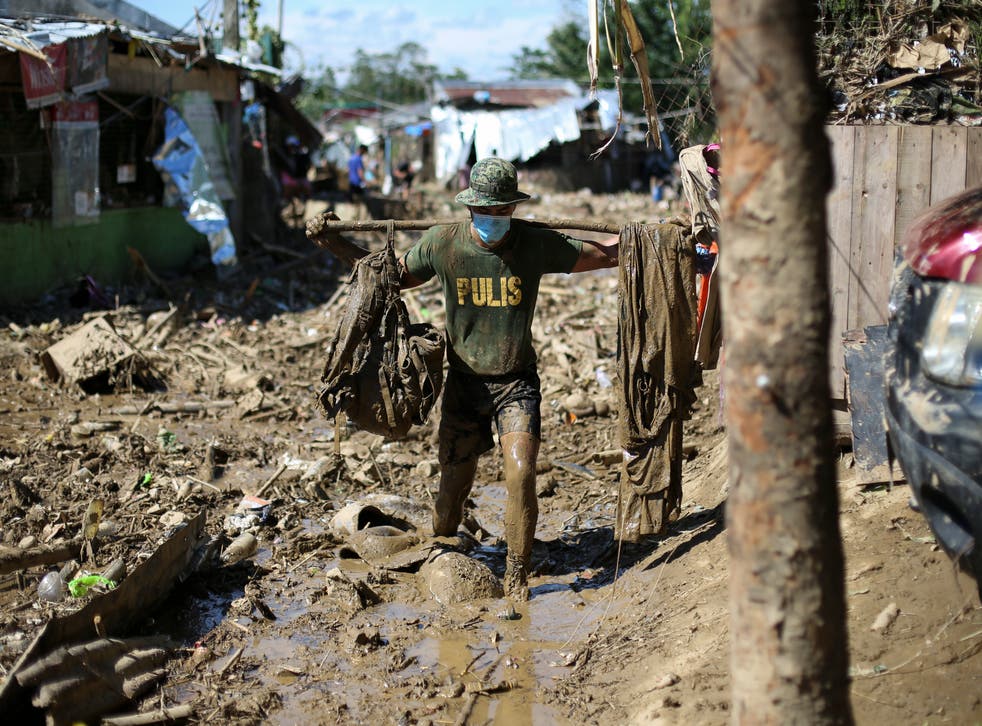 The year 2020 is tied with 2016 as the hottest on record, according to data from the EU's climate tracker.
Average temperatures in 2020 were about 1.25C above pre-industrial levels, according to data from the Copernicus Climate Change Service.
This means that the six hottest years on record have all occurred in the last six years, according to Copernicus. It also means the period 2011-2020 was the hottest decade on record.
The data also finds that Europe experienced its hottest year on record in 2020. Temperatures across Europe last year were some 0.4C higher than in 2019, the previous hottest year.
Europe's 2020 winter, which is considered to be the period between December 2019 and February 2020, exceeded the previous hottest winter observed in 2016 by 1.4C, according to the data.
Matthias Petschke, who leads the European Union's satellite programmes for the European Commission, said: "The extraordinary climate events of 2020 and the data from the Copernicus Climate Change Service show us that we have no time to lose.
"We must come together as a global community, to ensure a just transition to a net zero future. It will be difficult, but the cost of inaction is too great."
Some of the most extreme temperatures of 2020 occurred in the Arctic, according to the data. A quick-fire analysis published in 2020 found that the prolonged heat seen in Siberia from January to June was made at least 600 times more likely by human-caused climate change.
Copernicus is just one of several research organisations tracking year-to-year changes to global temperatures.
The UK's Met Office also keeps track of changes to global temperatures. And in the US, it falls to Nasa, the National Oceanic and Atmospheric Administration and Berkeley Earth.
It is possible that the different research bodies will come up with slightly different results on whether 2020 was the hottest year on record, Zeke Hausfather, a climate scientist and director of climate and energy at the Breakthrough Institute in California, previously told The Independent.
"The difference between the groups is mostly to do with how they fill in the 'gaps' in the Arctic," he said.
There are gaps in our knowledge of daily temperatures in some of the most remote parts of the Arctic Ocean as a result of there being no weather stations in these locations.
Research organisations such as Copernicus and the Met Office account for this in slightly different ways, leading to very small differences in their global temperature datasets, said Dr Hausfather.
Monitoring year-to-year changes in temperature is important, but it is long-term changes in temperature that are most vital for climate scientists to understand, Dr Hausfather added.
"Temperatures in recent years are pretty much exactly where our climate models thought they would be 30 years ago. It's clear that climate warming is happening," he said.
Update: This article was updated on 14 January to correct an erroneous reference
Register for free to continue reading
Registration is a free and easy way to support our truly independent journalism
By registering, you will also enjoy limited access to Premium articles, exclusive newsletters, commenting, and virtual events with our leading journalists
Already have an account? sign in
Join our new commenting forum
Join thought-provoking conversations, follow other Independent readers and see their replies