A healthier lifestyle will also help fight climate change, says study
Climate change has given people a golden opportunity to improve their health, according to the report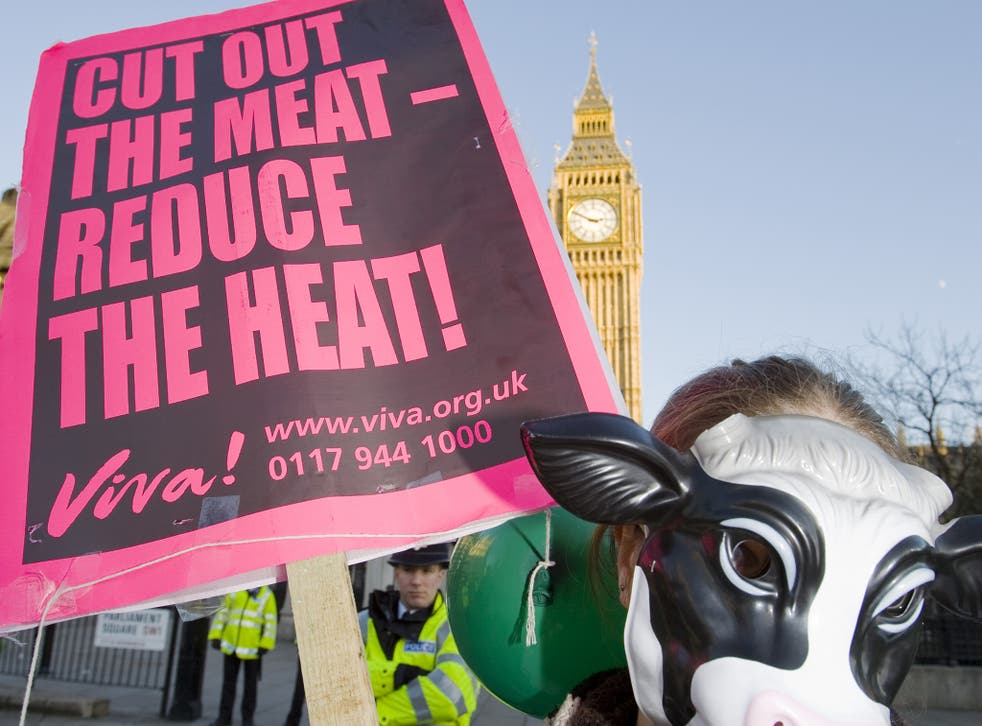 Banning carbon dioxide-filled fizzy drinks from schools and cutting consumption of red meat and dairy products are not only ways to make Britain healthier but also key methods for tackling global warming, a new study has said.
Climate change has given people a golden opportunity to improve their health, according to the report on links between lifestyles and global warming – which even said that phasing out asthma inhalers could help.
Politicians, scientists, schools and the NHS must work together to "nudge" people into adopting active and healthy lifestyles, according to The Lancet medical journal.
Countries worldwide must make it difficult and expensive for people to do the things that contribute most to climate change – which tend to be less healthy – and make it cheap and easy for them to do things that help the environment, the report finds. This should result in lifestyle changes that improve people's health and the environment at the same time. "We're getting fatter, we're getting heart attacks, strokes, diabetes, respiratory ill health, depression and anxiety – and virtually all the things we want to do to protect us against climate change will improve our health," said Anthony Costello, professor of international child health at UCL, which carried out the research for The Lancet, with contributions from experts across the world.
In pictures: Climate Change Protests Around the World

Show all 6
"Walking, cycling, eating healthier, sustainable local diets or cutting air pollution – all of these things will have huge health benefits and save a lot of money," Professor Costello added.
Cutting consumption of red meat and dairy, for example, will reduce the volume of hugely damaging methane emissions from cows belching, along with the number of heart attacks in humans, while getting people to walk rather than drive will lower respiratory diseases such as bronchitis, the researchers said.
The NHS should also think about banning metered-dose aerosol inhalers for asthmatics, which are major contributors to climate change, and replacing them with greener dry-powder alternatives, unless they're strictly necessary.
And sugary, carbon-dioxide-filled fizzy drinks – which are bad for the teeth, promote obesity and contribute to climate change – could be banned from schools, they suggest.
"A lot of high-carbon lifestyles are desperately unhealthy," said Hugh Montgomery, UCL professor of intensive care medicine. "Not having to treat people because they're not sick is actually the biggest win of all.
"If you look at the intensive care unit I care for, I would say on pretty much any working day, eight out of 10 of the people – at somewhere between £1,500 and £3,000 per day per patient – are there for diseases of lifestyle that are entirely preventable if we make it easier for people to live healthier lifestyles, a lot of which are in fact low-carbon," Professor Montgomery said.
He insisted that the key to healthier lifestyles was to create a system that channels people into sustainable, active behaviour and blocks them from polluting actions – and was also adamant that nagging and bullying will not make any difference. "If you make it easy for people to walk to work, and pleasant, they will. If you make it difficult and unpleasant, they won't – even if you tell them it's good for them," he added.
Join our new commenting forum
Join thought-provoking conversations, follow other Independent readers and see their replies