A 'tranquility map' of England would ensure countryside is protected, research says
Survey could 'reduce environmental impact' of new developments
Chris Green Comments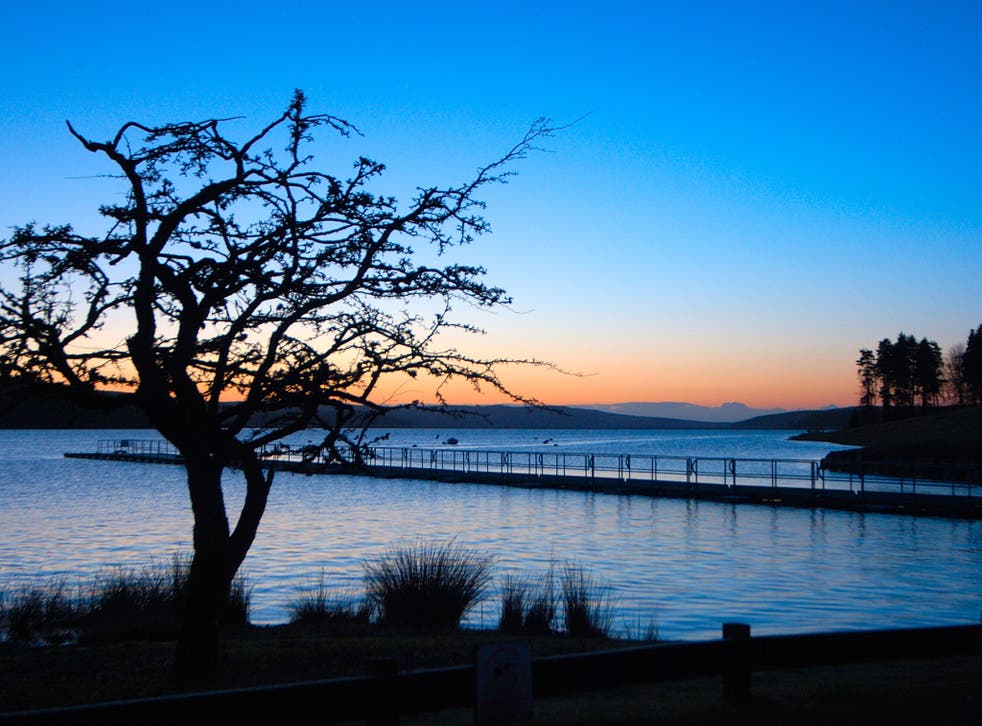 A national "tranquillity map" of England should be created to give local councils a better chance of protecting the country's most important areas of natural wilderness from development, according to new research.
Ministers should also agree on an official definition of tranquillity and develop a scientific "indicator" by which it can be measured across the country, the report by the Campaign to Protect Rural England (CPRE) said.
The group's survey of local councils, national park authorities and Areas of Outstanding Natural Beauty (AONBs) found that many did not have enough data to assess the impact of infrastructure projects on wilderness areas. More than 90 per cent of those surveyed supported the creation of a national tranquillity map.
In 2007, the CPRE produced its own tranquillity map of England, which concluded that a 500sq-metre section of Humble Hill in Northumberland was the country's most peaceful spot. However, that data is now significantly out of date and the group said there was an "urgent need" for the Government to produce its own figures.
Describing tranquillity as a valuable "natural resource", the report said: "Being able to take a peaceful walk, cycle or ramble in tranquil countryside or hike along a national trail adds immeasurably to many people's quality of life. Areas that are tranquil give us the chance to get away from the pressures of modern life and recharge our batteries. They are part of our natural health service."
In 2012, local authorities were instructed to identify and protect peaceful areas under the Coalition Government's planning reforms – the first time that tranquillity had been recognised in national policy. But the CPRE's survey of 69 planning authorities and AONBs found that only two-fifths had an official policy in place on the subject. Three-quarters of those without an existing policy also had no plans to introduce one.
"Plans for new infrastructure and other development threaten to overwhelm new areas and further shrink and fragment the remaining reserves of tranquillity in the countryside," the Give Peace a Chance report said.
"While developments such as these are often talked up in terms of benefits to jobs and the economy, the impact on unspoilt countryside and the value it has for people locally, regionally, and nationally and their quality of life, receives all too little thought."
The group also said infrastructure providers should set up "design panels" to study the impact of future developments, as well as reducing the environmental impact of existing infrastructure by burying power lines, using low-impact lighting and noise-reducing tarmac.
The CPRE said it expected the Conservative Party to honour its manifesto commitment to "build new infrastructure in an environmentally-sensitive way" and for new roads and railways to be built "in a way that limits, as far as possible, their impact on the environment".
England's most peaceful spot is believed to be a boggy area in Kielder Water and Forest Park in Northumberland. The exact location was recorded in 2006 by the CPRE but was kept secret until last year, when Trevor Cox, a Salford University academic, persuaded researchers to provide the co-ordinates for a book he was writing on soundscapes.
A spokesman for the Department of Communities and Local Government said: "Areas of tranquillity are prized for their recreational and amenity value. And for that reason national planning policy makes clear they should be identified and protected."
Register for free to continue reading
Registration is a free and easy way to support our truly independent journalism
By registering, you will also enjoy limited access to Premium articles, exclusive newsletters, commenting, and virtual events with our leading journalists
Already have an account? sign in
Join our new commenting forum
Join thought-provoking conversations, follow other Independent readers and see their replies