First ever Africa climate summit aims to address 'climate blind spot'
African countries expected to agree a series of green deals, with the continent facing the brunt of the climate crisis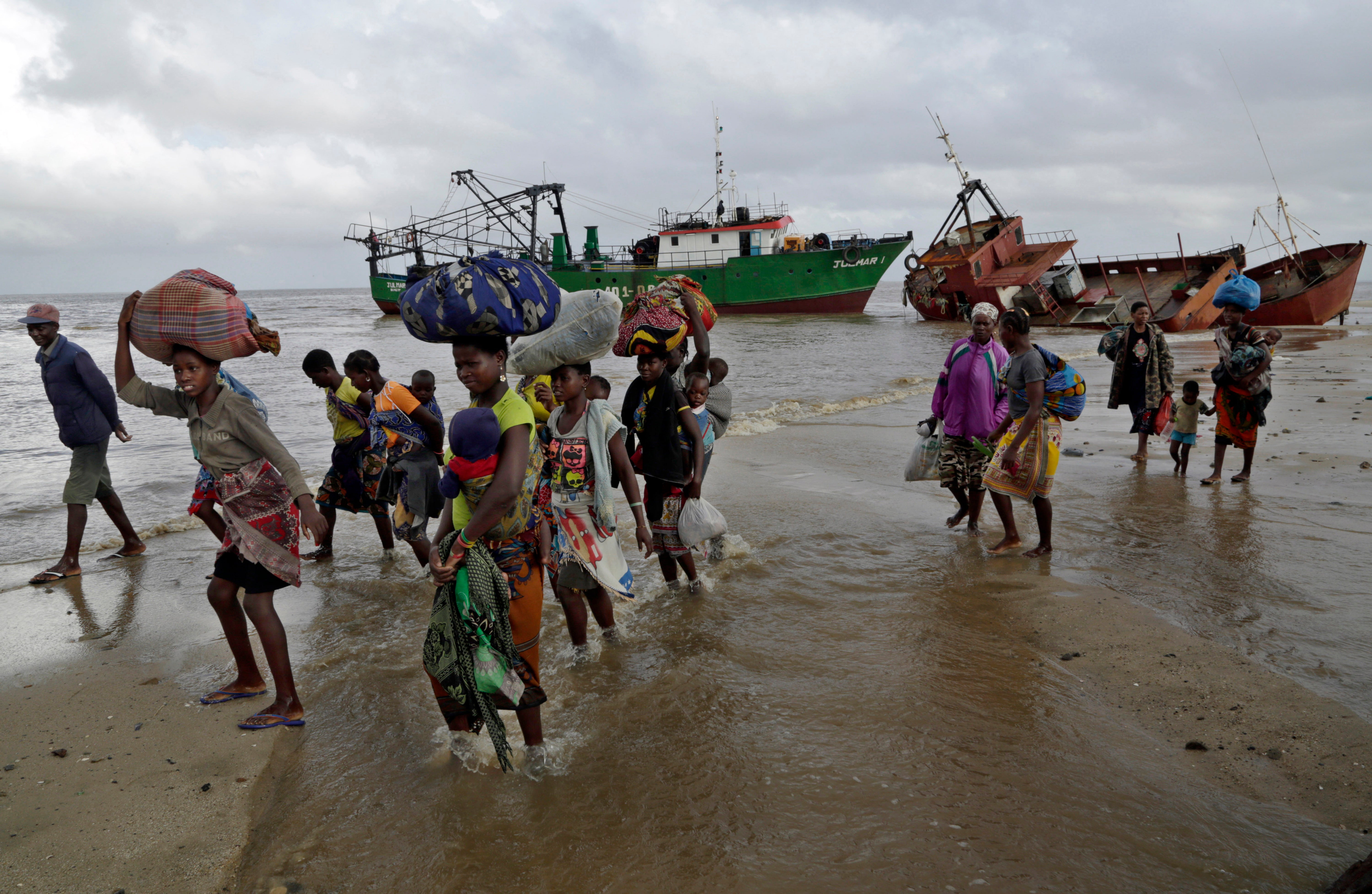 Leaders of African countries will gather in Kenya this week for a three-day-long summit to discuss ways to deal with the climate emergency ahead of the wider UN climate talks in November.
The Africa Climate Summit, starting on Monday in Nairobi, will aim to find common ground among the continent's representatives and to outline the position of the world's most climate-vulnerable continent ahead of the Cop28 UN summit in Dubai.
Climate finance, adaptation and building resilience in the face of constant extreme weather events will be the focus at the summit, although experts say the summit should also aim to shed light on the lack of reliable daily forecasting.
Asaf Tzachor, a researcher at the centre for the study of existential risk at the University of Cambridge, warned Africa is "in a climate risk blind spot".
The African continent suffers due to an extremely poor availability of weather data. It is larger than China, India and the United States combined. Yet Africa has just 37 radar facilities for tracking weather, as compared to 345 in Europe, according to a World Meteorological Organisation (WMO) database.
"Despite covering a fifth of the world's total land area, Africa has the least developed land-based observation network of all continents, and one that is in a deteriorating state," the WMO said in 2019.
With increasing floods, droughts and other weather extremes due to man-made climate crisis, weather forecasting becomes absolutely crucial for the continent's future, experts say, as it continues to be at the forefront of the emergency despite having contributed the least to global pollution.
"For many people in the West, accurate weather forecasts often make lives more convenient: 'Shall I take an umbrella along?' In Africa, where many people depend on rain-fed agriculture, that is all a bit sharper," says Nick van de Giesen, a professor of water resources management at Delft University of Technology in the Netherlands.
"With a changing climate, traditional methods to determine, say, the onset of the rainy season are becoming less reliable. So farmers regularly sow after a few rains, after which rains may fail and seeds will not germinate.
"That can be devastating during the current global food security crisis."
In countries like Somalia and Mozambique, with some of the continent's longest and most vulnerable coastlines, the lack of effective weather monitoring and early warning systems have contributed to thousands of deaths in disasters such as tropical storms and flooding.
After Cyclone Idai ripped into central Mozambique in 2019, residents said they had received little or no warning from authorities. More than 1,000 people were killed, some swept away by floodwaters as loved ones clung to trees.
Apart from weather forecasting, energy transition also remains high on the agenda as almost half of sub-Saharan Africa's population had no access to electricity in 2021, with varying rates per country.
Experts have been calling for a robust low-carbon energy infrastructure that can meet the needs of the growing population without exploiting the continent. However, finance remains a challenge.
African countries are also aiming to announce a number of green deals at the summit, including debt-for-nature swaps, investments in renewable energy, green technology and sustainable food farming.
According to the summit's agenda, a deal will be announced that involves the African Carbon Markets Initiative (ACMI) and the United Arab Emirates – which is hosting Cop28.
The ACMI was launched at the Cop27 summit last year to boost Africa's production of carbon credits, which allow polluters to offset emissions by financing green activity.
They are also expected to press rich world donors to fulfil previous financial commitments to help the continent navigate the climate crisis. Africa will require $579bn in funding for adaptation through 2030, researchers say, yet the promised climate finance remains a fraction of this amount – and is itself mostly unfulfilled.
Meanwhile, the continent's debt is continuing to grow as it faces disaster after disaster. Africa's share of global debt stood at approximately 19 per cent in 2010, whic was up to nearly 29 per cent in 2022.
Kenya's environment minister said the summit would propose a new international financing model that allows heavily indebted African nations to service their obligations while putting cash aside for climate action.
Join our commenting forum
Join thought-provoking conversations, follow other Independent readers and see their replies