If ewe go down to the woods: Why planting trees on farms is exactly what animals, crops and the climate need
The ancient symbiosis of beasts roaming forested land is being reintroduced to our fields – albeit in modern ways that are more likely to involve chickens and raspberries than wolves and alder, writes Emily Clark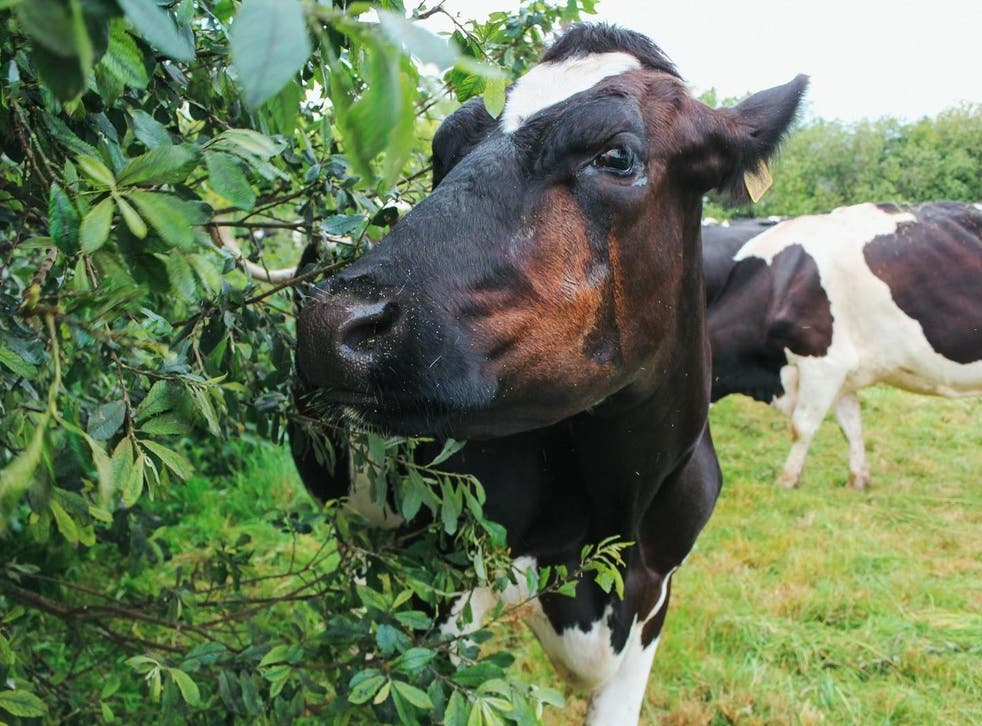 In a field somewhere in Wiltshire, there is an unassuming row of raspberry canes growing in a grassy, weed-tangled patch with a happy tale to tell. The summer before last, this plot would have been filled with the sound of 70 laying hens clucking as they roamed about, scratching at the weeds around the raspberries.
As part of this hen-and-berry experiment, some canes had been fenced off. The chickens, like tiny bio-tractors, went about delivering nutrient-rich manure to the land around the other plants. The hens benefited from freedom and green space. And the raspberry canes they visited? They grew quicker and fruited earlier than the ones beyond the fence boundary. Even now, after nearly two years without chickens, they are still much better plants.
Alas, this story doesn't end quite so well for the hens. Their merry outdoor tramping proved too tempting for kites, buzzards and kestrels, and several were plucked right out of raspberry paradise and eaten up.
Join our new commenting forum
Join thought-provoking conversations, follow other Independent readers and see their replies