Air pollution linked to increased crime levels, finds research
Toxic air 'may have potential ethical costs that go beyond its well-known toll on health and the environment', says the study's lead author
Tom Batchelor
Monday 12 February 2018 16:50 Comments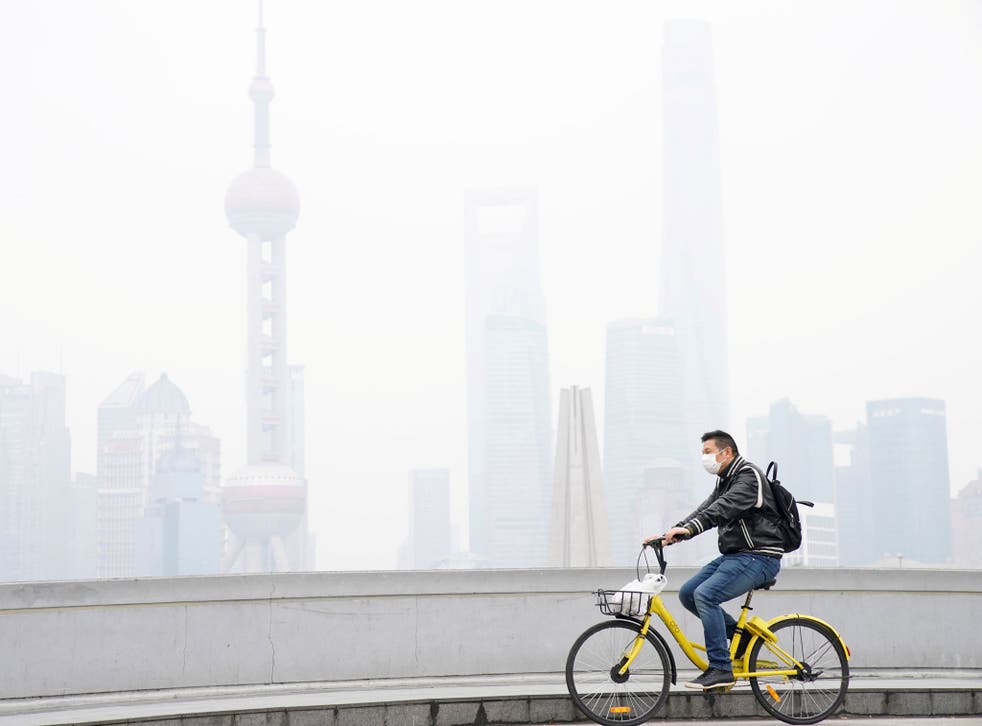 Air pollution is known to be bad for your health and the environment, but researchers believe it could also lead to a rise in crime.
Stress and anxiety caused by living in areas with high levels of damaging particulate matter are linked to a rise in violent crimes, robbery and burglary, according to a study published in the journal Psychological Science.
"Air pollution not only corrupts people's health, but also can contaminate their morality," Julia Lee, co-author of the study, said.
Researchers studied US Environmental Protection Agency data from more than 9,000 cities over a nine-year period alongside FBI crime statistics.
Accounting for differences in police numbers and poverty rates, they found that areas with poor air quality saw higher than average levels of crime.
"The psychological experience of air pollution increased anxiety, which in turn increased people's tendency to behave unethically," the report, titled Polluted Morality: Air Pollution Predicts Criminal Activity and Unethical Behaviour, said.
And the researchers – from the Columbia and Harvard business schools and the University of Michigan – noted anxiety was not the only factor linking air pollution and crime.
They said the broken-windows theory – that low level disorder such as public drinking or vandalism can lead to an increase in crime and anti-social behaviour – could also be partly responsible for the rise.
"When individuals experience a polluted environment, their overall concern for moral appropriateness may diminish, which may make them more prone to unethical and unlawful acts," the study's authors wrote.
Lower visibility caused by smog – a problem that afflicts cities in Asia more frequently than those in the West – could also trigger higher rates of crime, they added.
Thick smog engulfs New Delhi as air pollution peaks in the city

Show all 10
In order to prove a causal link between pollution and crime, the researchers carried out a series of experiments.
Participants were shown photos of polluted and clear-sky landscapes, and in each study the subjects who looked at the polluted image were more likely to express anxiety, and to cheat on subsequent tasks.
Lead author of the study, Dr Jackson Lu, said: "This research reveals that air pollution may have potential ethical costs that go beyond its well-known toll on health and the environment.
"This is important because air pollution is a serious global issue that affects billions of people."
While noting that their findings required further investigation, the authors said the results had important implications for governments around the world.
"We provide another compelling reason for policymakers to combat air pollution," they said. "A less polluted environment is not only a healthier one but also a safer one."
A study published in 2015 by scientists Harvard University's Centre for the Environment and the University of California came to a similar conclusion about the impact of pollution.
They found that violent crime increased by 2.2 per cent downwind from areas of significant pollution.
Register for free to continue reading
Registration is a free and easy way to support our truly independent journalism
By registering, you will also enjoy limited access to Premium articles, exclusive newsletters, commenting, and virtual events with our leading journalists
Already have an account? sign in
Join our new commenting forum
Join thought-provoking conversations, follow other Independent readers and see their replies