Air pollution in the US is 'racist', new study finds
A new study has found that ethnic minorities in the US live and work in areas of poorer air quality than white people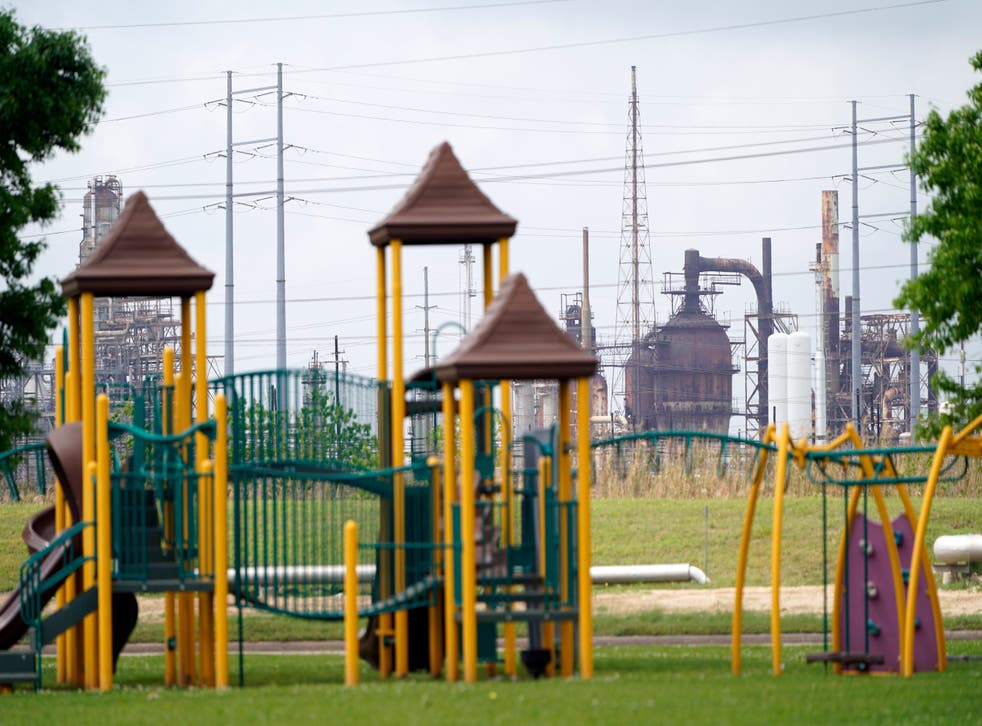 Non-white Americans breathe worse air than white ones, a new scientific study has found.
Ethnic minority communities in the US, including Black, Hispanic and Asian, suffer higher exposure from nearly all sources of air pollution including roads, building sites, factories and even restaurants, according to the journal Science Advances. 
As a result, they suffer an increased rate of environmentally caused deaths to their caucasian counterparts.
Exposure to fine particulate matter air pollution in neighbourhoods, homes and places of work, known as PM 2.5, is responsible for 85,000 to 200,000 deaths a year in the states.
The study said: "Results indicate that emission sources that disproportionately expose [People Of Color] are pervasive throughout society. This phenomenon is systemic, holding for nearly all major sectors, as well as across states and urban and rural areas, income levels, and exposure levels."
It added that whilst "industry, light-duty gasoline vehicles, construction, and heavy-duty diesel vehicles are often among the largest sources of disparity... because of a legacy of racist housing policy and other factors, racial-ethnic exposure disparities have persisted even as overall exposure has decreased."
Study leader Christopher W. Tessum, an assistant professor in environmental engineering and science at the University of Illinois at Urbana-Champaign, toldThe New York Times that  they analysed data from more than 5,000 emissions sources taken as part of a 2014 country-wide survey, before breaking it down by racial and economic background. 
"We expected to find that just a couple of different sources were important for the disparate exposure among racial ethnic groups," he told the newspaper. "But what we found instead was that almost all of the source types that we looked at contributed to this disparity."
Professor Robert D Bullard, an expert in environmental racism at Texas Southern University, who was not involved in the study, said: "If you go to communities of color across this country and ask them, 'What's the source of the environmental problems?' they can point you to every one: the highway, the chemical plants, the refineries, the legacy pollution left over from decades ago, in the houses, in the air, in the water, in the playgrounds."
He added: "Empirical research is now catching up with the reality: that America is segregated and so is pollution."
One source that surprised the researchers was restaurants and commercial kitchens, which tend to be in areas more populated by people of colour, which were found to comprise a surprisingly large amount of air pollution due to the use of cooking oils.
Join our new commenting forum
Join thought-provoking conversations, follow other Independent readers and see their replies