Yorkshire pollution hits worst possible level as public told to reduce physical exertion
Region gets 'very high' rating while five other areas hit by 'high' levels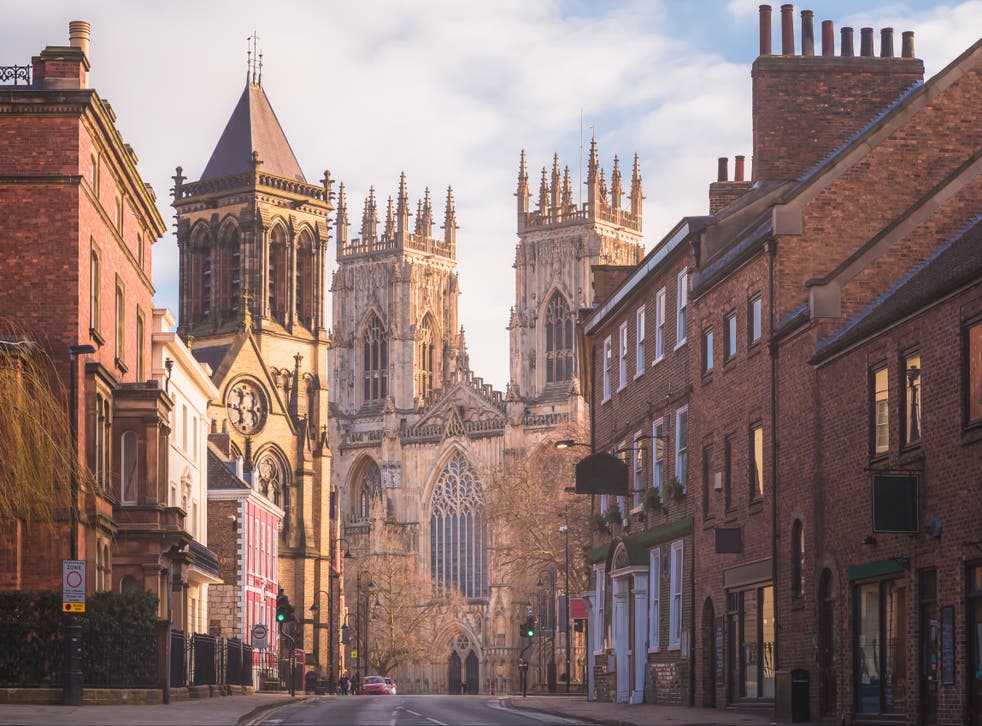 Air pollution in Yorkshire and Humberside has reached the worst possible level on an official scale as members of the public were told to reduce physical exertion.
Authorities said pollution levels were "very high" in the region on Thursday morning, when it received the rare top score for poor air quality.
It came as other parts of England - including eastern areas and London - faced "high" pollution levels.
As of 10am, Yorkshire and Humberside was the only region to have moved into the "very high" band, which is for rankings of 10 out of 10 on the UK Air scare.
The general population was advised to reduce physical exertion - particularly outdoors - due to the poor air quality.
"Adults and children with lung problems, adults with heart problems, and older people, should avoid strenuous physical activity," official advice also said.
The Met Office warned areas in eastern and southeastern England could also move into the worst possible 10 out of 10 score for air pollution later on Thursday.
This "very high" rating is not often given out across England. It has happened on several occasions over the last two years, including in Yorkshire and Humberside in February 2019 and in the South East over the Easter weekend of the same year.
It was also forecast for London at the start of the year, but ended up being downgraded to "high"pollution in the end, which covers scores between 7 and 9 on the official pollution index.
Greater London was one of the five areas, along with eastern England, the South East, the East Midlands and the North East, to have high pollution levels on Thursday morning, according to UK Air, which is part of the Department for Food, Environment and Rural Affairs.
During times of high pollution, members of the public are told to consider reducing activity, particularly outdoors, if they find themselves experiencing discomfort. Stronger advice is issued for older people, who are told to reduce physical exertion, and at-risk groups due to health problems, who are told to reduce any strenuous exertion.
UK Air said there could also be high or locally very high levels of pollution for parts of eastern and southeastern England on Friday.
The government proposed new targets for slashing fine particulate matter (PM2.5) - a type of air pollution - last week, which included toughening up maximum legal limits by 2040 and slashing population exposure by 35 per cent by the same time.
But as these plans were put to public consultation, the mother of Ella Kissi-Debrah, the first person in the UK to have air pollution on their death certificate, told The Independentthe plans were "too weak" when lives are at stake.
Register for free to continue reading
Registration is a free and easy way to support our truly independent journalism
By registering, you will also enjoy limited access to Premium articles, exclusive newsletters, commenting, and virtual events with our leading journalists
Already have an account? sign in
Register for free to continue reading
Registration is a free and easy way to support our truly independent journalism
By registering, you will also enjoy limited access to Premium articles, exclusive newsletters, commenting, and virtual events with our leading journalists
Already have an account? sign in
Join our new commenting forum
Join thought-provoking conversations, follow other Independent readers and see their replies