UK needs 'citizens' army' to tackle invasion of alien species, MPs warn
After Brexit threat of invasive species will rise as trading routes open up with South America and Asia
Phoebe Weston
Science Correspondent
Friday 25 October 2019 06:06 Comments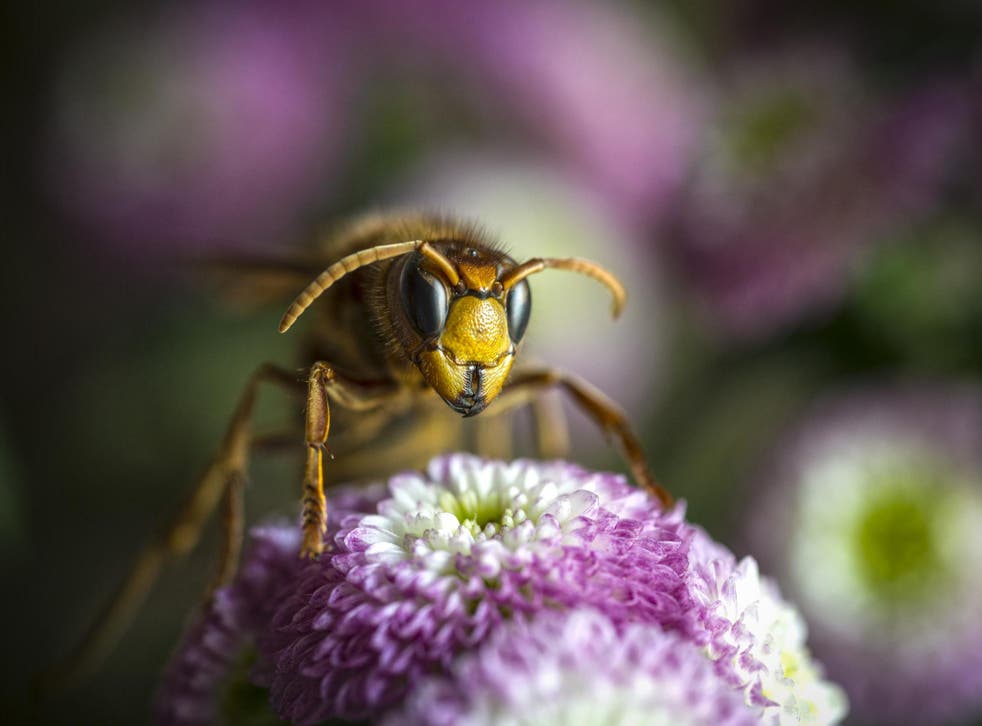 The UK needs a "citizen's army" to tackle the threat of dangerous pests and diseases which could cost the economy £1.8bn a year, MPs have warned.
Current funding for biosecurity is estimated to be £220m a year but invasive species projects receive less than 1 per cent of that amount (£0.9m).
MPs on the Environmental Audit Committee say the funding to the Non-Native Species Secretariat should rise to £3m a year. They also want the government to train a "biosecurity citizens' army" of 1.3 million volunteers to be able to identify and respond to outbreaks of invasive, non-native species.
The term describes species that have been directly moved as a result of human activity. They are a constant concern for British agriculture and wildlife, with hundreds of threats intercepted at the border each year.
The UK is already seeing the arrival of Asian hornets which can cause anaphylactic shock, and future threats include the Asian tiger mosquito, which carries chikungunya and dengue fever.
Currently, the UK benefits from an EU-wide regulation to repel these invaders, with intelligence-gathering, disease alerts and research all being undertaken on a European scale.
Wildlife Photographer of the Year 2019: The Winners

Show all 15
However, after Brexit, the threat of invasive species is likely to rise as new trading routes open up with South America and Asia. The report estimates that about 40 more non-native species will become invasive within 20 years.
MPs recommend the government introduces an invasive species border force by the end of 2020. The government should also factor in invasive species risk assessments in bilateral trade agreements, they recommended.
Mary Creagh MP, chair of the Environmental Audit Committee, said invasive species were one of the "top five threats" to the natural environment. "Government funding to tackle invasive species is tiny and fails to match the scale of the threat," she said.
Some non-native species now established in the UK are harmful to human health, including non-native deer carrying lyme disease and oak processionary moth caterpillars, which can cause skin irritation and breathing difficulties.
Non-native grey squirrels are blamed for the decline in British reds by competing for food and infecting the native animals with the squirrel pox virus.
Invasive species have become more of a problem due to increasing rates of trade and arrivals often attach to the hull of ships or "hitchhike" in the ballast water of ships.
Ms Creagh said: "We're witnessing changes from climate change that put the future of our natural landscape at risk. Oak processionary moth caterpillars can strip an oak tree bare as well as posing a hazard to our own health.
"We face losing half of the UK's native ash trees to ash dieback within a century, costing £15bn. New regulations to halt their progress are welcome but they are too little, too late."
A spokesperson for the Department for Environment, Food and Rural Affairs said: "Invasive non-native species not only challenge the survival of some of our rarest species but damage our natural ecosystems as well as costing the economy more than £1.7bn per year.
"We are committed to being leaders in tackling invasive species, and our 25-year environment plan commits us to enhancing the biosecurity of the country even further.
"We welcome the Environmental Audit Committee's report and will now carefully consider its findings and recommendations."
Register for free to continue reading
Registration is a free and easy way to support our truly independent journalism
By registering, you will also enjoy limited access to Premium articles, exclusive newsletters, commenting, and virtual events with our leading journalists
Already have an account? sign in
Join our new commenting forum
Join thought-provoking conversations, follow other Independent readers and see their replies