Climate crisis: Amazon to reach critical tipping point 'by 2064', study suggests
The 'lungs of the world' are on fire and academics' warnings are becoming increasingly fervent, writes Harry Cockburn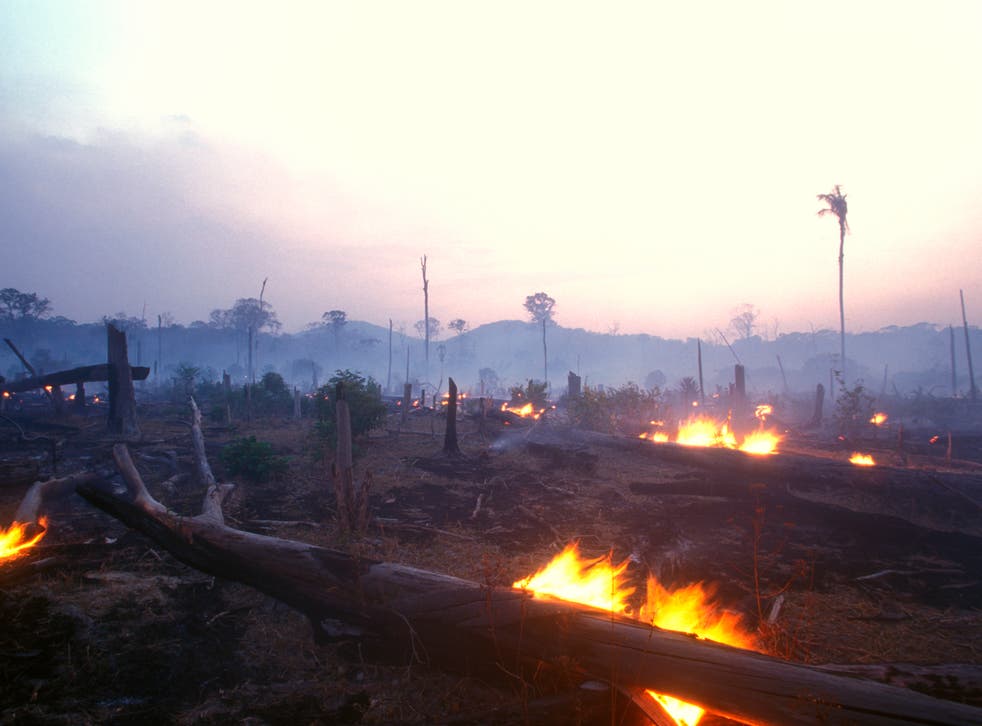 Leer en Español
The Amazon, the world's largest rainforest and one of the most diverse ecosystems on the planet, could cross a tipping point within 50 years which will put it on course to become an inhospitable dry plain, a University of Florida professor has predicted in an academic journal.
The "collapse of environmental governance in Brazil and other Amazonian nations", along with rampant deforestation has already "radically altered" the Amazon Basin's environment over the last 50 years, resulting in the region being "on the verge of a tipping point", according to Professor Robert Walker, writing in Environment: Science and Policy for Sustainable Development.
As agricultural use in the forest expands, fire seasons worsen amid rising temperatures, and levels of rainfall decline, the collapse of the "Earth's lungs" as the ecosystem is known, could be fully underway by the year 2064.
Register for free to continue reading
Registration is a free and easy way to support our truly independent journalism
By registering, you will also enjoy limited access to Premium articles, exclusive newsletters, commenting, and virtual events with our leading journalists
Already have an account? sign in
Register for free to continue reading
Registration is a free and easy way to support our truly independent journalism
By registering, you will also enjoy limited access to Premium articles, exclusive newsletters, commenting, and virtual events with our leading journalists
Already have an account? sign in
Join our new commenting forum
Join thought-provoking conversations, follow other Independent readers and see their replies