Antarctic ice sheet disappearing at twice the rate predicted
Almost 160 billion tonnes of ice is being lost every year in 'dramatic changes'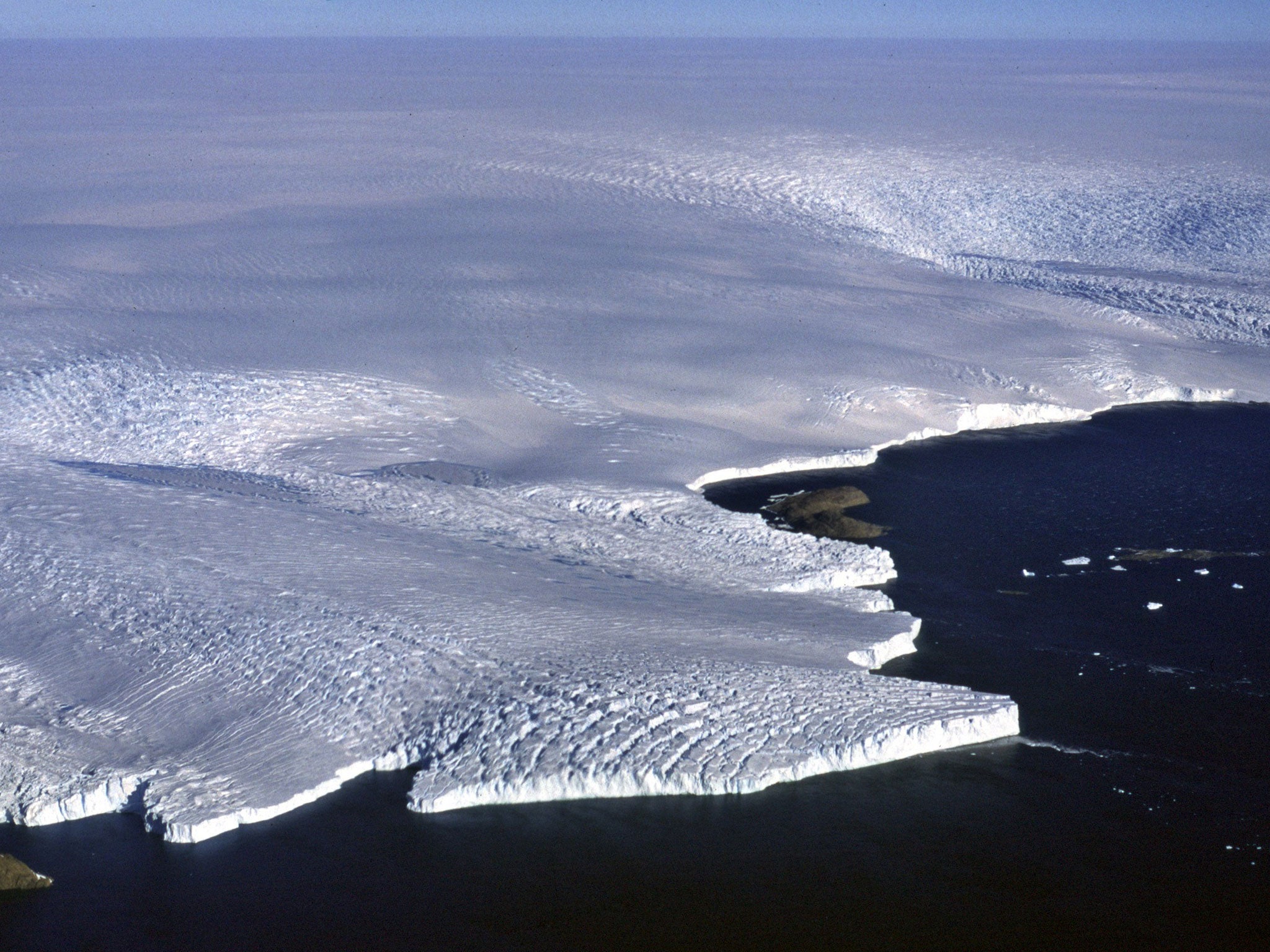 The Antarctic ice sheet is disappearing at twice the speed of when it was last surveyed, losing 159 billion tonnes of ice to the ocean every year.
Three years of observations from the European Space Agency's (ESA) CryoSat satellite have surpassed scientists' worst fears.
A 20-year mean average determined from a combination of techniques on the ground predicted the the continent's ice would be melting at half the current rate.
Polar ice sheets are a major contributor to the global rise in sea levels and the losses in Antarctica alone are enough to raise levels by 0.45mm every year.
Researchers at the UK's Centre for Polar Observation and Modelling showed glaciers are rapidly thinning in the Amundsen Sea sector of West Antarctica.
University of Leeds professor Andrew Shepherd, who led the study, said the satellite had allowed the group to study coastal and high-latitude regions of Antarctica that were beyond the capability of past missions.
"Although we are fortunate to now have, in CryoSat, a routine capability to monitor the polar ice sheets, the increased thinning we have detected in West Antarctica is a worrying development," he added.
From 2010 to 2013, West Antarctica, East Antarctica and the Antarctic Peninsula lost 134 billion, 3 billion and 23 billion tonnes of ice each year respectively.
It is still a small fraction of the total area of Antarctica, which holds more than 26 million cubic km of ice.
The research, published in the journal Geophysical Research Letters, was made possible by the CryoSat mission that launched in 2010 to measure the variation in ice thickness in unprecedented detail.
The satellite surveys 96 per cent of the Antarctic continent, reaching to within 133 miles of the South Pole.
Dr Malcolm Macmillan from Leeds University, who was the lead author of the study, said ice losses were most pronounced along fast-flowing streams in the Amundsen Sea.
He said they were disappearing at rates of 4 to 8 metres a year where ice streams are lifted from the land and float into the sea.
The area has long been identified as the most vulnerable to changes in climate and assessments suggest its glaciers may have passed a point of irreversible retreat.
Join our commenting forum
Join thought-provoking conversations, follow other Independent readers and see their replies