Fury as China, Russia and Norway block landmark Antarctic ocean sanctuary plan
'This was a historic opportunity but serious proposals for urgent marine protection were derailed by interventions that barely engaged with the science'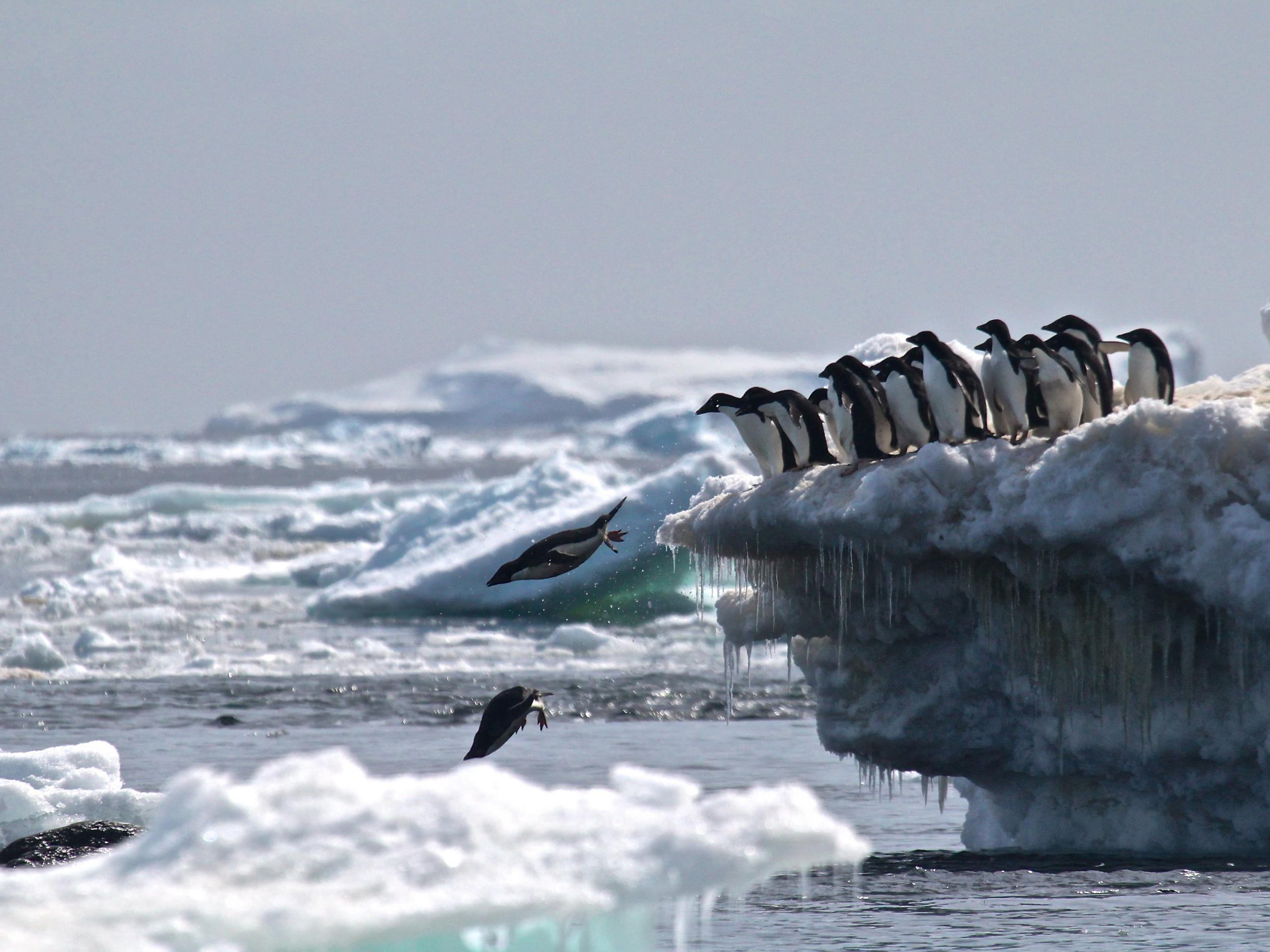 Environmental campaigners have hit out at China, Norway and Russia for blocking moves to create a vast Antarctic ocean sanctuary to protect species including orcas, blue whales, seals and penguins.
The landmark proposal to set up the world's largest protected marine zone had the backing of 22 out of 25 members of an international group poised to confirm it.
It would have banned all commercial fishing in an area roughly the size of Sudan – 1.8 million sq km – and given a chance for wildlife and fish species to recover from damage by humans, experts said.
The sanctuary would also have played a key role in tackling climate change by soaking up huge amounts of greenhouse gases.
But at talks in Hobart in Tasmania, delegations from China, Norway and Russia all helped to block the proposal, which needed unanimous agreement.
Frida Bengtsson, of Greenpeace's Protect the Antarctic campaign, said: "Rather than put forward reasoned opposition on scientific grounds, some delegations, like China and Russia, deployed delaying tactics such as wrecking amendments and filibustering, which meant there was barely any time left for real discussion about protecting Antarctic waters.
"This was a historic opportunity to create the largest protected area on Earth in the Antarctic: safeguarding wildlife, tackling climate change and improving the health of our global oceans.
"Twenty-two delegations came here to negotiate in good faith but instead, serious scientific proposals for urgent marine protection were derailed by interventions that barely engaged with the science.
"The only glimmer of hope came when the small vulnerable marine ecosystems identified by Greenpeace on our recent expedition were approved for protection."
Globally, less than 10 per cent of the world's seas are Marine Protected Areas, protecting them from damaging activity, and Ms Bengtsson warned that time was running out.
"Scientists are clear that we need to create marine sanctuaries across at least 30 per cent of our oceans by 2030, to protect wildlife, ensure food security for billions and help to tackle climate change," she said.
In 2009 the Antarctic Ocean Commission which is made up of 24 countries plus the EU, agreed to create a network of havens, but since then, she said, "their diplomatic efforts seem to be more concerned with expanding fisheries than with conservation".
More than two million people had signed a petition in support of the sanctuary.
Greenpeace UK oceans campaigner Louisa Casson said the UK's efforts had been consistently undermined.
The charity's polar adviser, Dr Laura Meller, said the Chinese delegation had obstructed all opportunities to cooperate.
Norway decided to put forward its own proposal dividing the area in two.
Dr Meller said: "Under Russia's chairmanship in 2016, the Antarctic Ocean Commission made global headlines when it agreed to protect the Ross Sea, yet since then Russia has failed to act in good faith, instead only pursuing niche fishing interests, while preventing the commission from fulfilling its mandate to create a network of sanctuaries in the Antarctic Ocean."
The latest failed deal would have covered the Weddell Sea and parts of the Antarctic peninsula.
Support free-thinking journalism and attend Independent events
Foreign Office minister Alan Duncan, who was in Hobart for the talks, said the government would continue to press for the creation of Antarctic ocean sanctuaries.
Greenpeace said the Antarctic's future would now be in the hands of negotiations on a global ocean treaty at the UN, which could reach a deal by 2020.
Parties to the UN Convention on Biological Diversity have previously agreed to protect 10 per cent of coastal and marine areas by 2020.
The UK will join almost 200 other countries at a UN biodiversity conference later this month in Egypt, where talks will begin on a new global target for marine protected areas.
The government says it will push to raise the figure to 30 per cent by 2030.
Join our commenting forum
Join thought-provoking conversations, follow other Independent readers and see their replies