Anti-GM groups accused of 'ignoring evidence'
Professor Anne Glover was ousted as the European Commission's chief scientific officer in January EU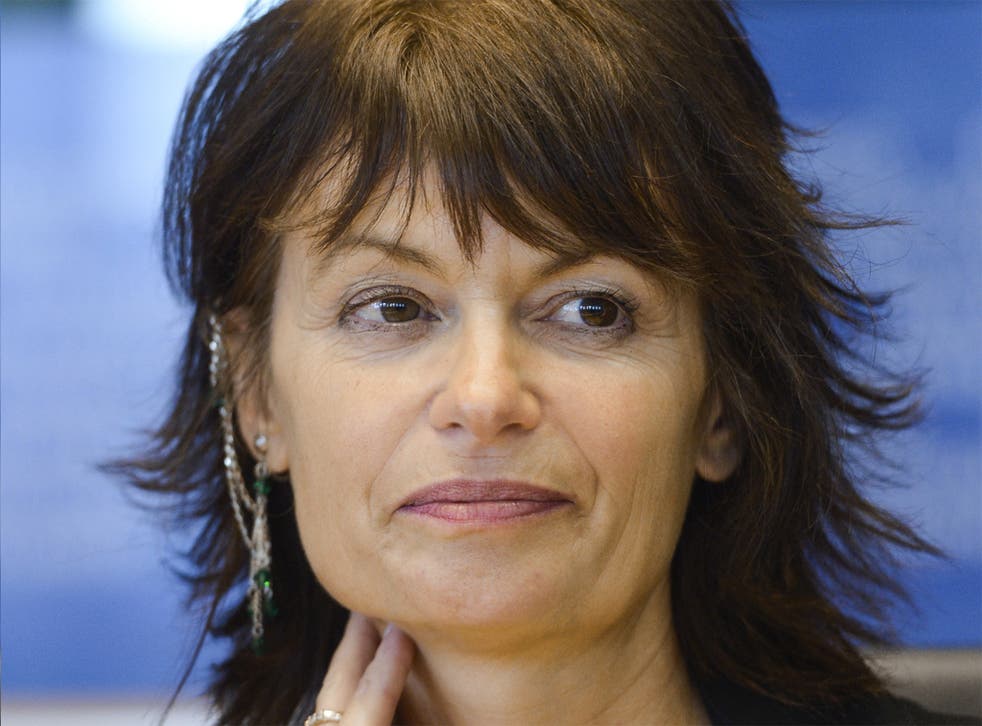 Greenpeace and other anti-GM groups have been accused of "ignoring and fabricating evidence" in their campaign to block the development of genetically modified crops.
Professor Anne Glover, who was ousted as the European Commission's chief scientific officer in January in a controversial victory for the campaigners, said she was frustrated at the behaviour of many organisations during her three years in the job.
"I am deeply disappointed with them. Those NGOs [non-governmental organisations] were NGOs that I used to trust and I think many citizens do trust – they are like the unelected voice of citizens. I think that they have ignored the evidence and they have fabricated a scenario," said Professor Glover. She added their campaigning was designed to deliberately misrepresent her role by greatly exaggerating her power in the GM debate and suggest a lack of accountability.
In an open letter sent last July to her incoming boss, EC President Jean-Claude Juncker, groups including Greenpeace complained that her role was "unaccountable, intransparent and controversial" and called for her post to be made redundant.
Mr Juncker said in November he would not renew Professor Glover's contract when it expired at the end of 2015 and was eliminating the role.
Her criticisms of Greenpeace were echoed by GM scientists yesterday, who said that the science should be allowed to play a much bigger role in establishing the fate of this highly contentious and potentially revolutionary food-producing technology.
Professor Joe Perry, chair of the European Food Safety Authority's GM panel, said: "Professor Glover is correct to criticise those NGOs that encourage or refuse to condemn the trashing of crops designed to supply robust scientific evidence for risk assessment. There can be no excuses for such medieval attitudes."
Professor Nigel Brown, of the University of Edinburgh, said: "It is strange that an organisation [Greenpeace] interested in saving the environment would be against scientific advances that will allow replacement of petrochemicals and the clean-up of industrial contamination."
Dr Doug Parr, Greenpeace's chief scientific and policy adviser, defended the groups' actions.
"The reason Greenpeace and 28 other NGOs called for the EU chief scientific adviser to be scrapped was not because of a disagreement over GM food," he said.
"The problem lay in how this role lacked transparency, concentrated too much influence into the hands of just one person, making them vulnerable to industry lobbying, and allowed political interference in a process which should have been driven by science."
Register for free to continue reading
Registration is a free and easy way to support our truly independent journalism
By registering, you will also enjoy limited access to Premium articles, exclusive newsletters, commenting, and virtual events with our leading journalists
Already have an account? sign in
Register for free to continue reading
Registration is a free and easy way to support our truly independent journalism
By registering, you will also enjoy limited access to Premium articles, exclusive newsletters, commenting, and virtual events with our leading journalists
Already have an account? sign in
Join our new commenting forum
Join thought-provoking conversations, follow other Independent readers and see their replies