Appeal to save endagered lemurs is falling on deaf ears, say campaigners
About 90% of all lemur species are at risk of extinction on their native island of Madagascar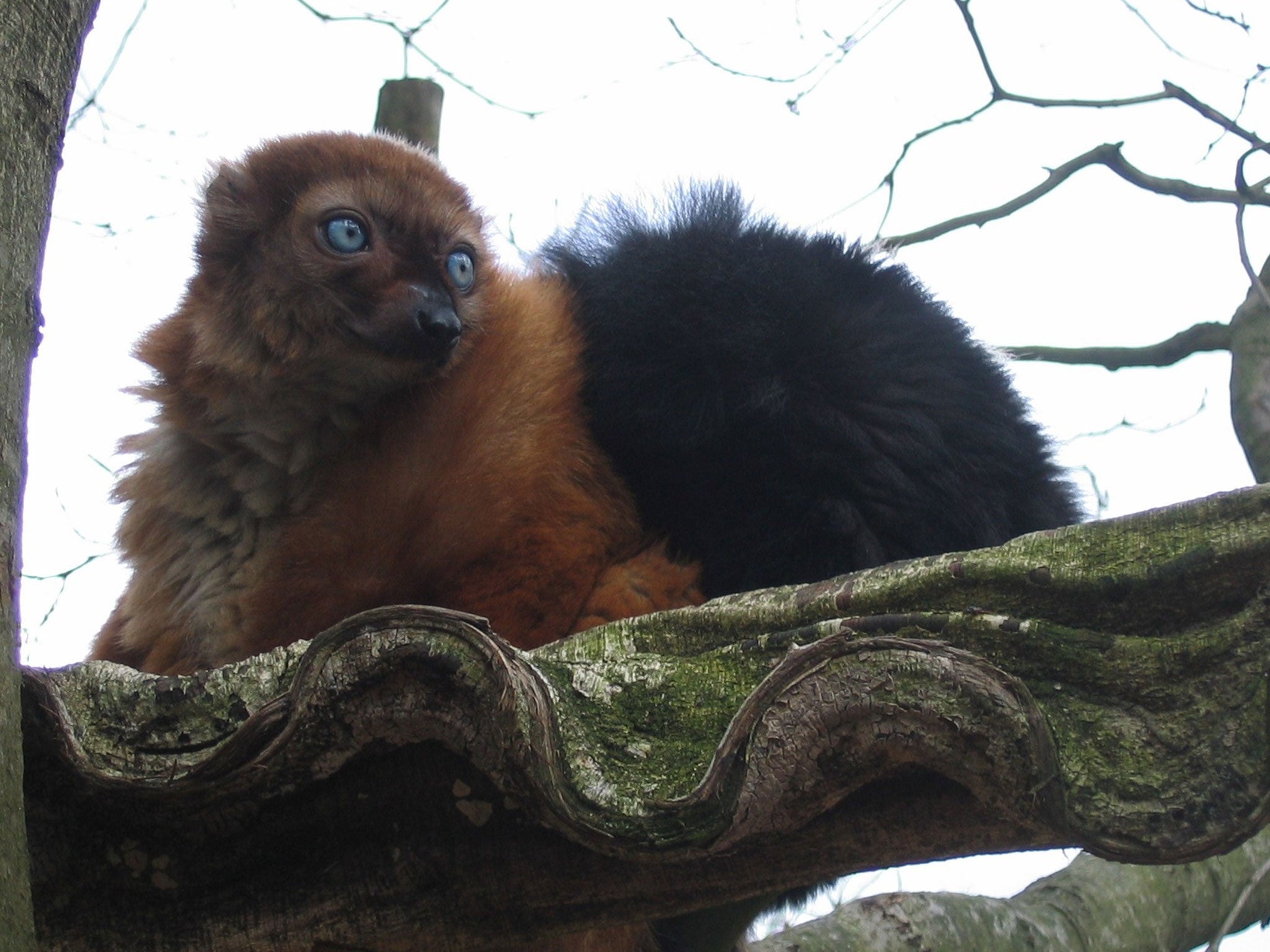 Conservationists are on the brink of despair over the plight of the lemur after an international appeal for funds to help save the world's most endangered primates fell on deaf ears.
About 90 per cent of all lemur species – including the only other primate apart from humans to have blue eyes – are at risk of extinction on their native island of Madagascar.
But a major appeal for nearly £5m launched in 2013 has since raised less than 20 per cent of the target and conservation groups have now launched a new international body designed to reinvigorate the campaign.
There are only 60 northern sportive lemurs left in the wild and a single hunting trip could see the species become the first lemur to become extinct in about 200 years. The population of the critically endangered blue-eyed black lemur has also been reduced to a few thousand.
Almost all the 106 lemur species and sub-species have been threatened by widespread habitat loss caused by slash-and-burn agriculture and illegal logging.
The illegal pet trade has also hit populations in the wild – in January a study by Temple University in the US estimated that 28,000 lemurs had been taken from the wild in the past three years. The demand for them as cute pets may have been fuelled by their appearance in the smash hit cartoon film franchise Madagascar, which has taken nearly £1.5bn at the box office since it was launched in 2005.
Dr Christoph Schwitzer, project advisor of the newly founded Lemur Conservation Network, said the situation was getting desperate.
"The fact is that if we don't act now, we risk losing a lemur species for the first time in two centuries. The importance of the [conservation] projects … simply cannot be overstated," he said.
"I think the world is maybe waking up to this slowly, very slowly, but not really jumping into action. I think the awareness is maybe getting there but people don't really still seem to feel it's something they can contribute to or want to contribute to.
"We need to get more people together to save the lemur."
He said the precise amount raised following the 2013 appeal had not been collated – the money has gone to various different groups – but he estimated they had raised between 10 and 20 per cent of the £5m they needed to fund a three-year conservation drive.
"There were some very heartening responses initially from various people and organisations. Someone in Hong Kong said 'my daughter really wants to raise money for lemurs in her school' and every little helps … but we need to step it up a level or we won't get anywhere," said Dr Schwitzer, who is also conservation director at Bristol Zoological Society.
"I'm remaining optimistic because otherwise I might as well give up, I think. I simply don't want my children, who are three, six and eight, to go to Madagascar in 20 years and say 'daddy, there's not much here anymore, daddy why haven't you done anything?"
Madagascar was plunged into chaos after a coup in 2009 until democracy was restored in 2013 and it is now one of the poorest countries in Africa. Much of the slash-and-burn forest clearance is done by subsistence farmers in order to grow food to survive.
But the potential value of lemurs as a tourist attraction is one strand of the conservation drive. In some areas, local people have trained themselves to be nature guides and this is a model the conservationists are keen to replicate elsewhere.
Dr Jonah Ratsimbazafy, a vice-chair of the International Union for Conservation of Nature's primate specialist group, said thousands of families were already depending on lemurs for their livelihoods.
"Lemurs are the goose laying the golden eggs for Madagascar," he said. "Tourists are not going to come and see empty forests without lemurs."
DreamWorks, which made the film Madagascar, did not respond to a request for a comment.
Join our commenting forum
Join thought-provoking conversations, follow other Independent readers and see their replies