Bans on chemicals that threaten animals and people in Arctic are working
Scientists have seen a drop in levels of poisonous chemicals like DDT that were banned at the turn of the century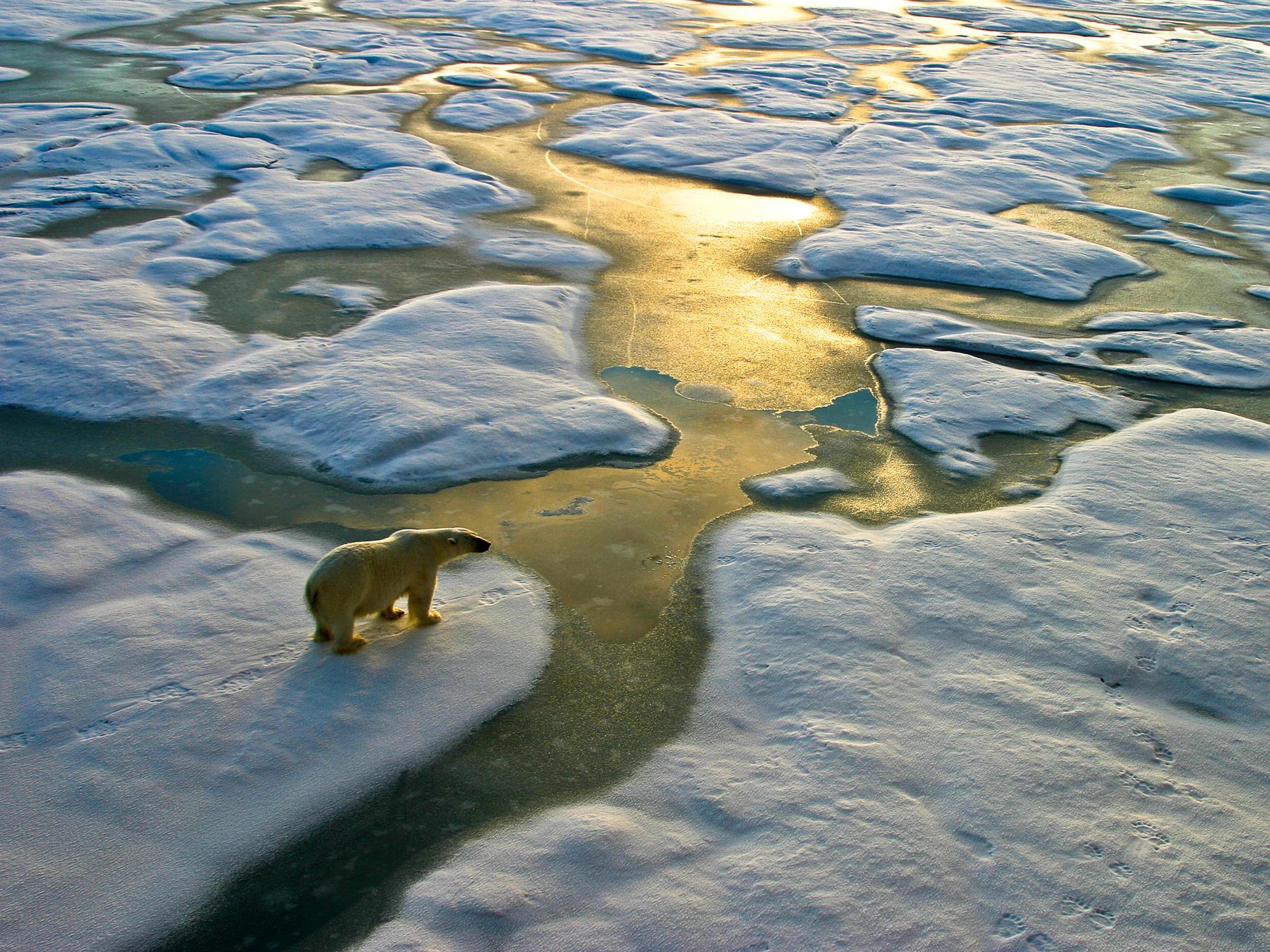 Bans on dangerous chemicals responsible for death and illness in many animals seem to have done their job.
Nearly two decades after restrictions were placed on persistent organic pollutants (POPs) such as DDT, scientists have confirmed levels of these poisonous substances are dropping in the Arctic.
Previously used widely in industry and agriculture, these chemicals had serious health effects in animals and made birds lay eggs with shells so thin they failed to hatch.
They caused catastrophic population declines in fish-eating birds like eagles and pelicans, and proved particularly harmful in the fragile ecosystems of the Arctic.
Awareness of the devastating consequences of these chemicals grew around the end of the 20th century, and culminated in the Stockholm Convention of 2001.
As their name suggests, POPs persist in environments and can continue causing harm long after they enter as they accumulate in animals' bodies and cause havoc with their internal processes.
However, a new study published in Science of the Total Environment has charted the gradual detoxification of the Arctic environment since the ban.
"This paper shows that following the treaty and earlier phase-outs have largely resulted in a decline of these contaminants in the Arctic," said Dr John Kucklick, a biologist from the National Institute of Standards and Technology who contributed to the work.
Fishing couple save starving Arctic fox stranded on precarious iceberg
"When POP use was curtailed, the change was reflected by declining concentrations in the environment."
POPs build up in the bodies of animals as they pass through the food chain. Plankton containing these chemicals is eaten by fish, which are in turn eaten by birds, bears or whales, and are then stored in their body tissues.
There have also been concerns about the exposure of indigenous people in polar regions to these toxic chemicals as they consume animals from higher up in the food chain that contain high concentrations of POPs.
To understand how contamination levels have changed over time, the scientists examined samples of fat taken from shellfish and seabirds stretching back to the 1980s.
They also monitored air in the Arctic Circle to detect traces of pollution.
These substances are slow to fade from ecosystems, but generally the ones banned by the Stockholm Convention have been on a downward trajectory in recent decades.
Journey to Antarctica
Show all 8
The biggest decrease was in a by-product of the pesticide lindane, which has dropped by around 9 per cent every year in Arctic wildlife.
"You really need to gather more than 10 years of data before you can see the trend because in the short term there can be some small fluctuations," said Dr Frank Riget from Aarhus University, who led the research.
However, the researchers warned that the path ahead is not entirely clear for these chemicals. Some dangerous chemicals still in use had shown increases over the study period, and there are expected to be many more that will need to be banned in coming years.
Join our commenting forum
Join thought-provoking conversations, follow other Independent readers and see their replies