Scientists 'thunderstruck' after Arctic fox walks to Canada from Norway in 76 days
Young female's epic journey is fastest movement rate ever recorded for species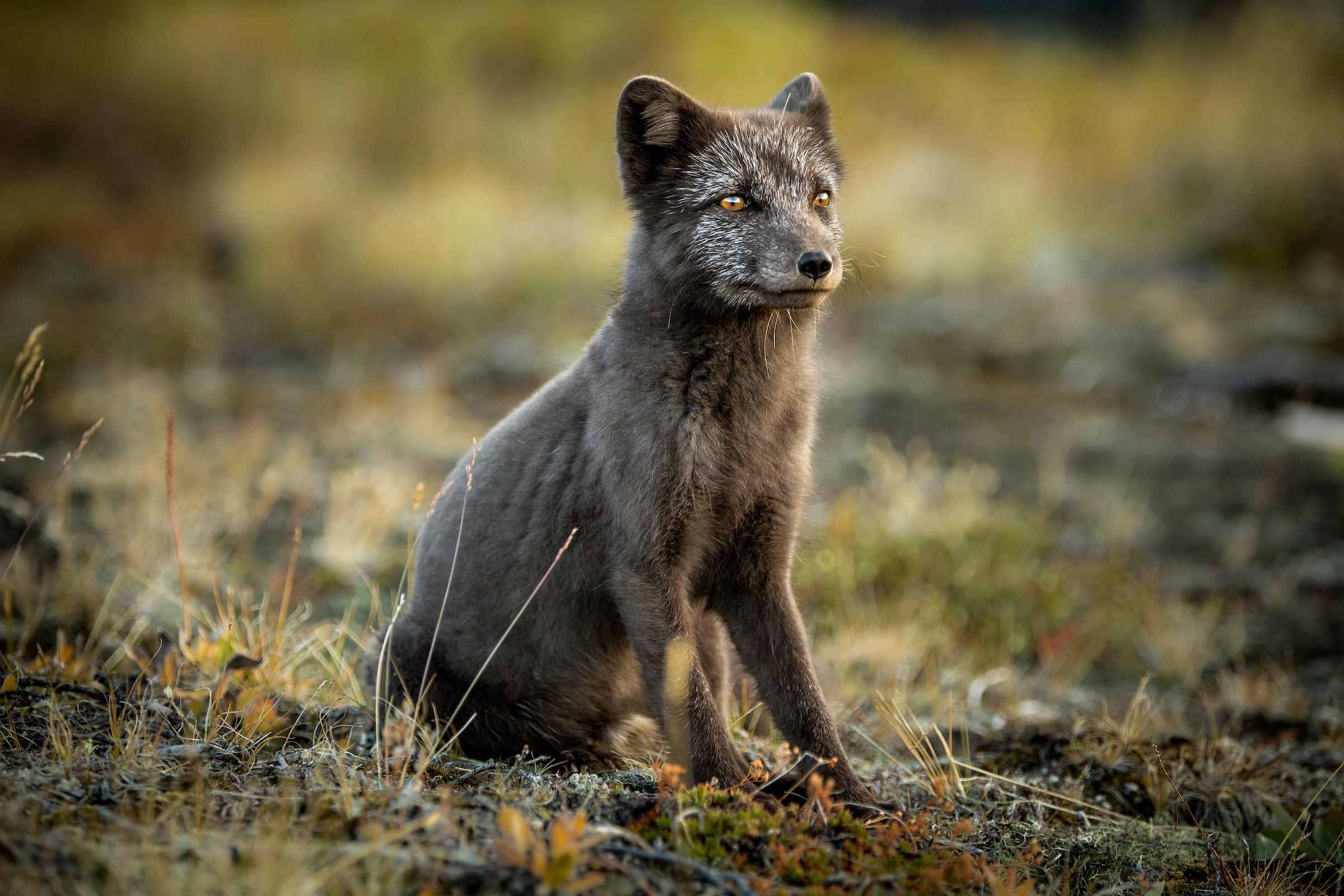 A young Arctic fox left researchers "thunderstruck" after it walked hundreds of miles across the ice from Norway's Svalbard islands to northern Canada in a record 76 days.
The creature covered 3,506km (2,179 miles), travelling across sea ice and glaciers at an an average of 46.3km per day. On one day alone it managed 155km.
Scientists from Norway's Polar Institute fitted the female fox with a tracking device and freed her into the wild in March last year.
She was under a year old when she set off from the island of Spitsbergen in search of food.
"This is the fastest movement rate recorded for this species," the Polar Institute's research paper on the fox's journey stated.
Environment news in pictures
Show all 8
The previous known record was held by an adult male fox tracked in Alaska who travelled 113km in one day.
"We couldn't believe our eyes at first," Eva Fuglei of the Polar Institute told Norway's public broadcaster NRK. "We thought perhaps it was dead, or had been carried there on a boat, but there were no boats in the area. We were quite thunderstruck."
The fox completed her journey in two legs, reaching Greenland after travelling across 1,512km of sea ice in 21 days.
She arrived on Canada's Ellesmere island in July after walking a further 2,000km over 76 days.
The researchers noted that she slowed down significantly on two occasions in northern Greenland.
They think she may have curled up in the snow to wait out bad weather or found a source of food.
When she arrived on Ellesmere island, the fox will have switched her diet from "marine food resources" to mostly lemmings, the scientists said.
The fox's journey has raised concerns about how climate change could impact animals' ability to migrate.
Already the shrinking of the polar ice pack means the Arctic foxes can no longer visit Iceland.
"This is another example of how important sea ice is to wildlife in the Arctic," Norway's climate and environment minister, Ola Elvestuen, told the Polar Institute. "The warming in the north is frighteningly fast. We must cut emissions quickly to prevent the sea ice from disappearing all summer."
Arctic sea ice is melting at an unprecedented rate with temperatures warming in the region more than twice as fast as they are for the planet as a whole.
This has opened up the area to exploration with Russia set to tow a floating nuclear power plant to the Arctic port town of Pevek next month.
Arctic foxes are incredibly hardy animals that can survive temperatures as low as -50C.
They have furry-soled paws, short ears, and a short muzzle to help them survive in cold climates.
The ultimate fate of the fox is unknown as her transmitter stopped working in February this year.
Join our commenting forum
Join thought-provoking conversations, follow other Independent readers and see their replies