Arctic Ocean fishing ban welcomed by scientists and environmentalists
'This is one of the last pristine habitats on Earth'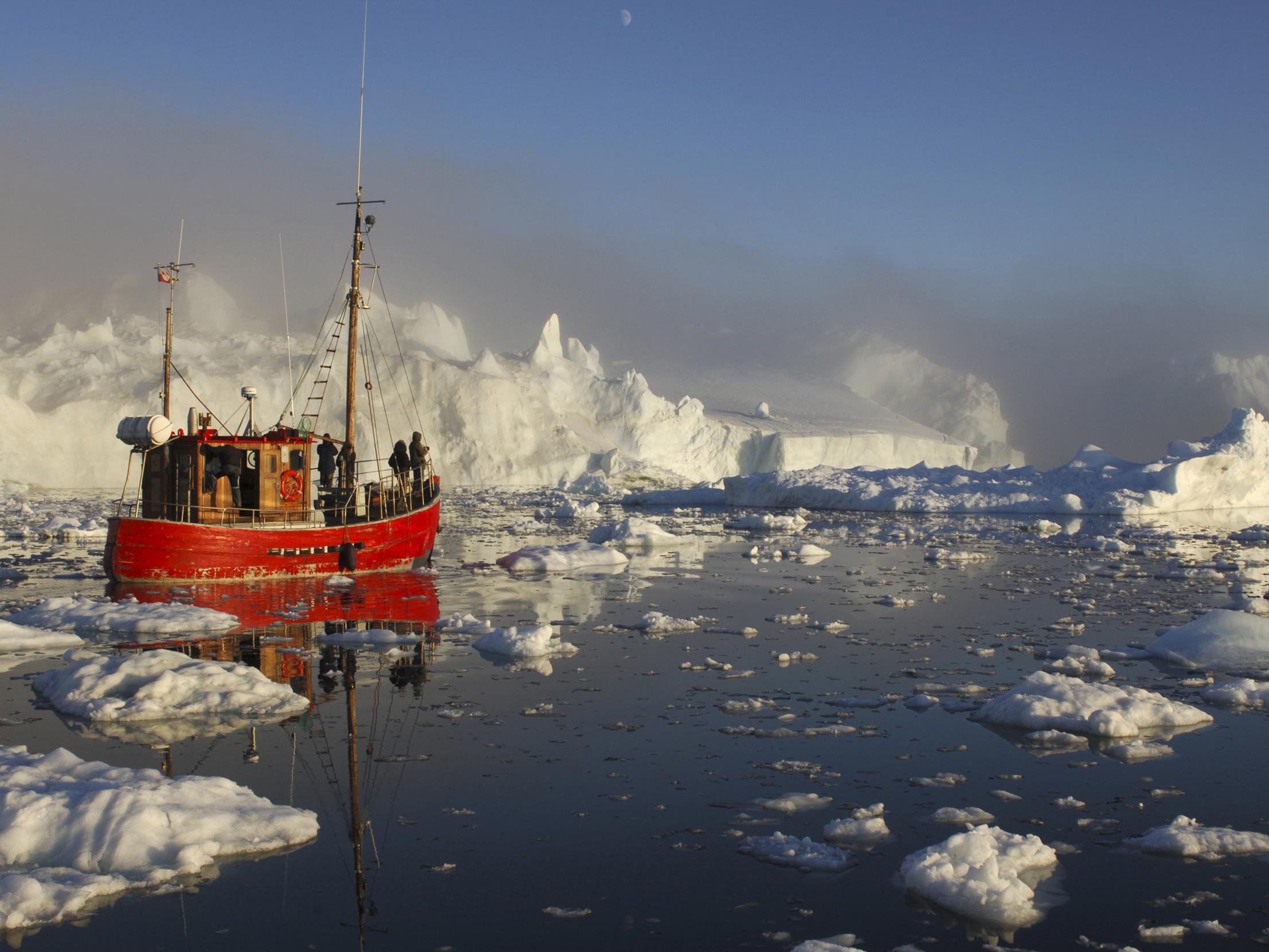 An international agreement has banned fishing in the Arctic Ocean for the next 16 years.
The deal will allow researchers time to understand the region's unique ecosystems before they are irrevocably damaged by unconstrained fishing.
The EU and nine of the world's major fishing nations – including Canada, Russia, China, the US, Japan, Iceland, Denmark and South Korea – were all involved in the new agreement.
As global warming causes Arctic ice to melt, areas of the northern oceans are becoming accessible to fishing vessels for the first time.
While this presents an enormous opportunity to the fishing industry, environmentalists are understandably concerned about the encroachment of fishing fleets on previously untouched marine environments.
10 photographs to show to anyone who doesn't believe in climate change
Show all 10
As it stands, no commercial fisheries exist in Arctic waters, but under international law they would be open to any nation that wanted to fish there in the absence of an agreement.
The new deal has been welcomed by marine scientists and environmental organisations.
Frida Bengtsson, head of Greenpeace's Antarctic Campaign, called the agreement "a historic day for the protection of the polar oceans" that "really shows what international collaboration can achieve".
"We are pleased to hear about the research that is set to take place in this largely unexplored and changing ecosystem. The Arctic is fragile and the moratorium on fishing in newly ice-free areas in the Arctic comes at an important time when the pressure on the environment is greater than ever before," said Rohan Currey, fisheries standard director at the Marine Stewardship Council.
"To be able to conduct research while the Arctic is relatively undisturbed is a fantastic opportunity for marine science," he said.
"I think it's a really good thing that this grace period has been put in place. It's one of the first times that the precautionary principle has actually been applied in the marine environment," said Dr Chris Yesson, a marine biologist at the Zoological Society of London.
"There's potential for large-scale commercial exploitation here and people have got together and thought 'actually we need to think about what we're going to do before we wreck the seabed'," he said.
As well as closing around one million square miles of ocean to fishing, the participating nations also agreed to a joint programme of scientific research in the region.
But Dr Chris Yesson warns that while 16 years sounds like a long time, polar marine research is a lengthy endeavour that requires a lot of planning and infrastructure.
Scientists will need to understand how fish stocks can be managed effectively in the Arctic region, as well as how industrial fishing can be carried out without destroying the wider ecosystem.
"This is one of the last pristine habitats on Earth," said Dr Yesson.
"In cold, deep waters you typically find organisms that are slower growing, longer lived, and have longer durations before they can reproduce – that means finding a sustainable level of fishing is a different kettle of fish," he said.
Rod Downie, head of polar programmes at WWF, agreed that while the agreement is undoubtedly positive, there is no room for complacency.
"This is an important and symbolic step forward for the international waters around the North Pole, but as always the devil will be in the detail. The real success or failure of this agreement will rely on the cooperation of a diverse group of nations," he said.
"The Arctic has already changed irreversibly in our lifetime and as sea ice continues to melt, exposing more open ocean, countries will need to work even closer together to understand, protect and manage it from the increasing threats of climate change and development."
Join our commenting forum
Join thought-provoking conversations, follow other Independent readers and see their replies