Climate crisis: Temperature of 38C thought to be highest ever recorded in Arctic circle
'The kind of weather we expect by 2100, 80 years early,' says meteorologist
Harry Cockburn
Monday 22 June 2020 21:18 Comments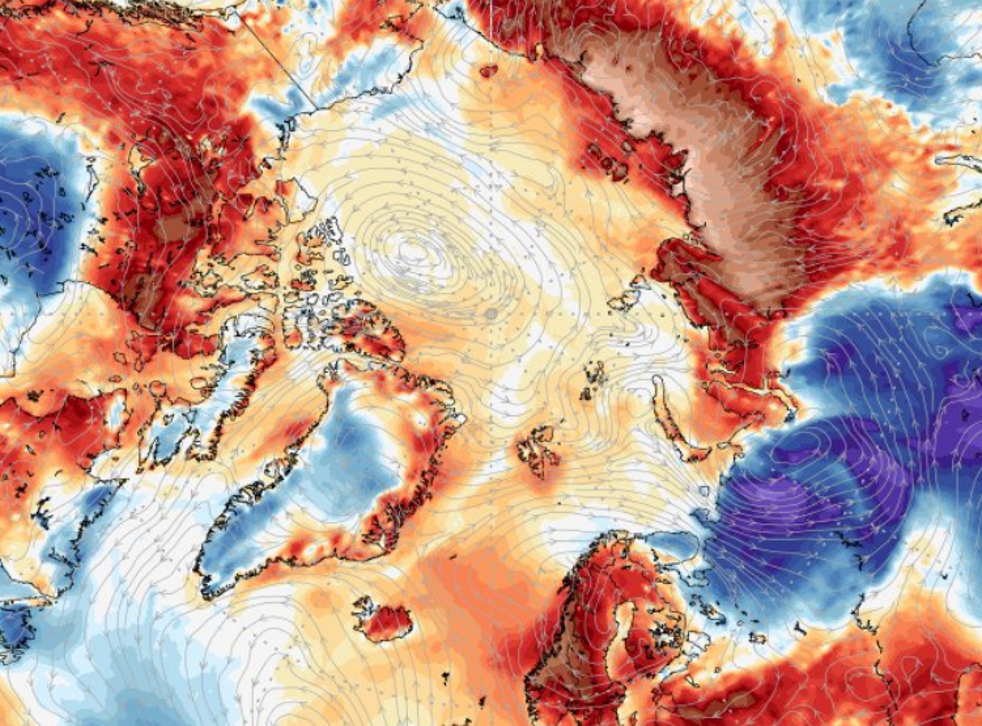 A temperature of 38C (100.4F) has been recorded in a Siberian town in what is thought to be a new record high for the Arctic circle.
A weather station in Verkhoyansk logged the temperature on Saturday. If verified, it will overtake an Arctic record set more than a century at Fort Yukon, Alaska, where a temperature of 37.7C (100F) was documented in 1915.
The previous record for the Russian weather station was 37.3C (99.1F), set in July 1988.
The likely new record high comes amid deepening horror at the impact of the unfolding climate crisis, which has already seen a heatwave hit the Arctic unusually early in the year and "zombie fires", which have lasted the winter, rekindling and causing enormous forest and peat blazes.
In May, Arctic temperatures reached record highs for spring, with some parts of Siberia recording highs of over 20C, which scientists warned had kick-started an earlier annual melting season.
"What's happening in Siberia this year is nothing short of remarkable," said Jeff Berardelli, a CBS News meteorologist. He said the new record in Verkhoyansk was "the kind of weather we expect by 2100, 80 years early."
"For perspective Miami has only reached 100 degrees once on record," he added.
Verkhoyansk, in northeast Russia, holds the Guinness world record for the widest temperature range on Earth. Its record low, logged in in February 1892, is -67.8C coldest; some 105.8C less than its new extreme high.
The United Nations said Saturday's extraordinary heat was "17C hotter than normal for 20 June".
"Global hating is accelerating, and some parts of the world are heating a lot faster than others," it said in a tweet. "The #RaceToZero emissions is a race for survival."
The rapidly warming temperatures in the Arctic and the resultant lack of snow and ice over land and sea are believed to be part of a vicious circle in which the uncovered earth and oceans absorb more heat than when they're under their highly-reflective winter cloak.
This exacerbates warming, which can have unexpected consequences. One reason the number of fires in Arctic environments may be increasing is that the warming climate is leading to more frequent lightning strikes. This provides the ignition which is then fuelled by the warmer, drier material on the ground.
Register for free to continue reading
Registration is a free and easy way to support our truly independent journalism
By registering, you will also enjoy limited access to Premium articles, exclusive newsletters, commenting, and virtual events with our leading journalists
Already have an account? sign in
Join our new commenting forum
Join thought-provoking conversations, follow other Independent readers and see their replies