UK businesses call on Government to embrace low-carbon future and enact climate change legislation
'The bottom line is that a low-carbon economy is good for business,' says construction firm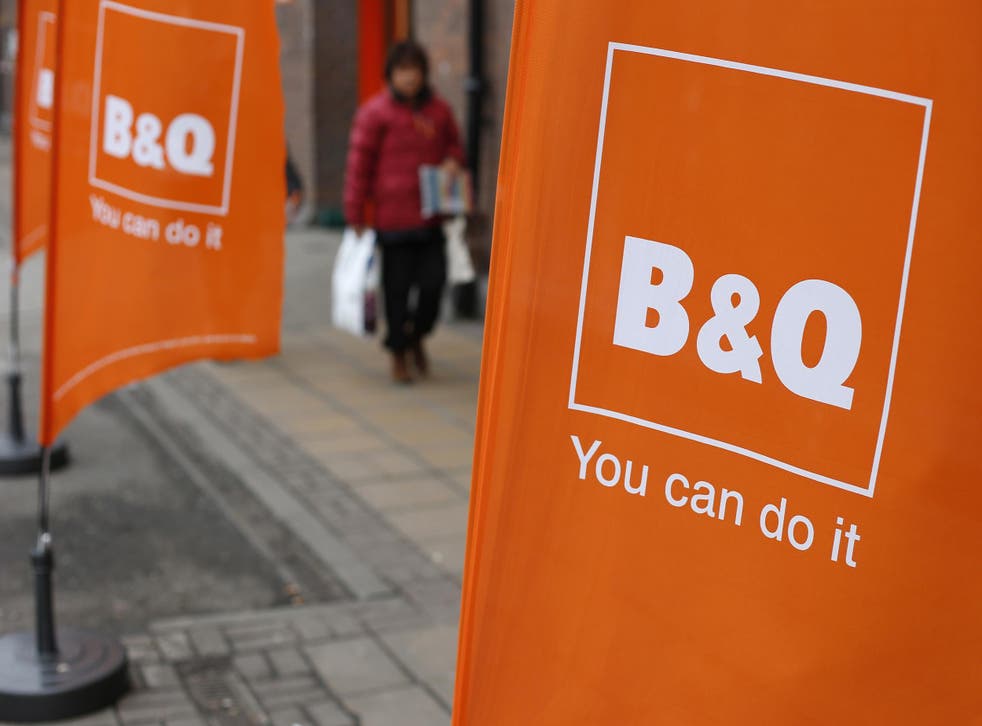 A group of businesses has offered to help the Government come up with a new plan to fight climate change amid fears that the UK is wavering in its commitment.
According to the landmark 2008 Climate Change Act, Ministers are legally required to spell out how the UK will reduce its greenhouse gas emissions over the next few years.
But, despite signing up to a bold new target to reduce emissions by 57 per cent by 2030 last year, the Government has repeatedly delayed saying how this will actually be achieved – in an apparent breach of the law.
Now 30 businesses, including Kingfisher, the owner of B&Q, and engineering giant Arup, have written to Secretary of State for Business, Energy and Industrial Strategy Greg Clark – responsible for climate change after Theresa May abolished the dedicated Cabinet post – urging him to commit to an ambitious energy efficiency drive as part of the forthcoming Clean Power Plan.
The letter, which was coordinated by environmental campaign group WWF, argued this was one of the "most cost-effective" ways of meeting the UK's climate targets and pointed to a string of other benefits.
Better insulated homes would mean fewer people living in fuel poverty and reduce rates of illness associated with living in a cold house, saving the NHS money, the businesses said.
Recent research has also showed that a nationwide push to improve the energy efficiency of homes could create up to 108,000 jobs a year, they added.
"As companies and trade bodies active in the energy efficiency, construction and heat markets we urge you to use the Clean Growth Plan to address the significant gap in policy to decarbonise heat for buildings," the letter said.
"We offer our support and expertise as a group of organisations that can play a crucial role in delivering the emissions cuts the UK needs to achieve, in addition to creating jobs and boosting economic productivity."
The companies said the Government should also "grasp the opportunities offered by existing technologies and support the growth of heat pumps and district heating to drive down carbon emissions".
"In addition, there must be a concerted period of research and testing of heat decarbonisation options for the UK's long-term needs," they said in the letter.
The worst countries in the world for air pollution deaths

Show all 10
Under a European Union directive, all new buildings must be "nearly zero energy" by 2020 and the companies said the UK must ensure it retains this target after Brexit.
"As the UK goes through the process of leaving the EU, these standards or higher must be incorporated into UK law. This would ensure that we do not face costly retrofit in future years and create certainty for industry," the letter said.
Taking such measures would be "good for the environment and good for the British economy", it concluded.
Chris Jofeh, director of global buildings retrofit at Arup, said reducing greenhouse gas emissions could be good for consumers and the UK as a whole as well as the environment.
"Decarbonising our buildings, done properly, will stimulate the economy, increase employment, reduce energy bills, enhance the UK's energy security, and help the UK to honour its climate commitments," he said.
"This is an opportunity for all of us to shape a better world for future generations."
That point was echoed by Graham Cash, chief executive of BAM Construct UK.
"Government policy is important to drive UK plc towards a lower carbon future," he said.
"We need clear signals and a strong commitment to get everyone moving in the same direction. The bottom line is that a low-carbon economy is good for business."
10 photographs to show to anyone who doesn't believe in climate change

Show all 10
The Clean Power Plan, also known as the Emissions Reduction Plan, was supposed to be published last year.
In January, the Climate Change Minister Nick Hurd said it would be ready by the end of March, but the Government later refused to stand by this deadline.
ClientEarth, a group of environmental legal activists, has threatened to sue the Government for breaking its own laws if the delay continues.
Gareth Redmond-King, head of energy and climate change at WWF, said: "The UK has a world-leading Climate Change Act, but the UK Government isn't delivering the robust and ambitious plan for reducing emissions that we need.
"Climate change is not waiting; it is already having an impact today – from extreme weather events, to loss of wildlife and an increasingly unstable world.
"The low-carbon economy represents a huge opportunity for UK businesses, so it's no wonder that they're desperately looking for longer term clarity that will enable them to invest in the technologies that we know can help to tackle climate change.
"The UK Government must heed their call and build these measures into their Clean Growth Plan; doing so will be good for the environment and good for the British economy."
The Department for Business, Energy and Industrial Strategy said in a statement: "Our emissions reduction plan will set out how we will reduce emissions through the 2020s across all sectors of the economy.
"The Government recognises that better energy efficiency can help the transition to a low-carbon economy and significantly improve quality of life. We're committed to tackling fuel poverty and our current reforms will help insulate one million homes across Britain by 2020."
Join our new commenting forum
Join thought-provoking conversations, follow other Independent readers and see their replies