Major UK supermarkets 'buy corned beef from meat firm linked to illegal razing of Amazon rainforests'
Claims 'deeply worrying in the face of the climate and biodiversity crisis the world is facing'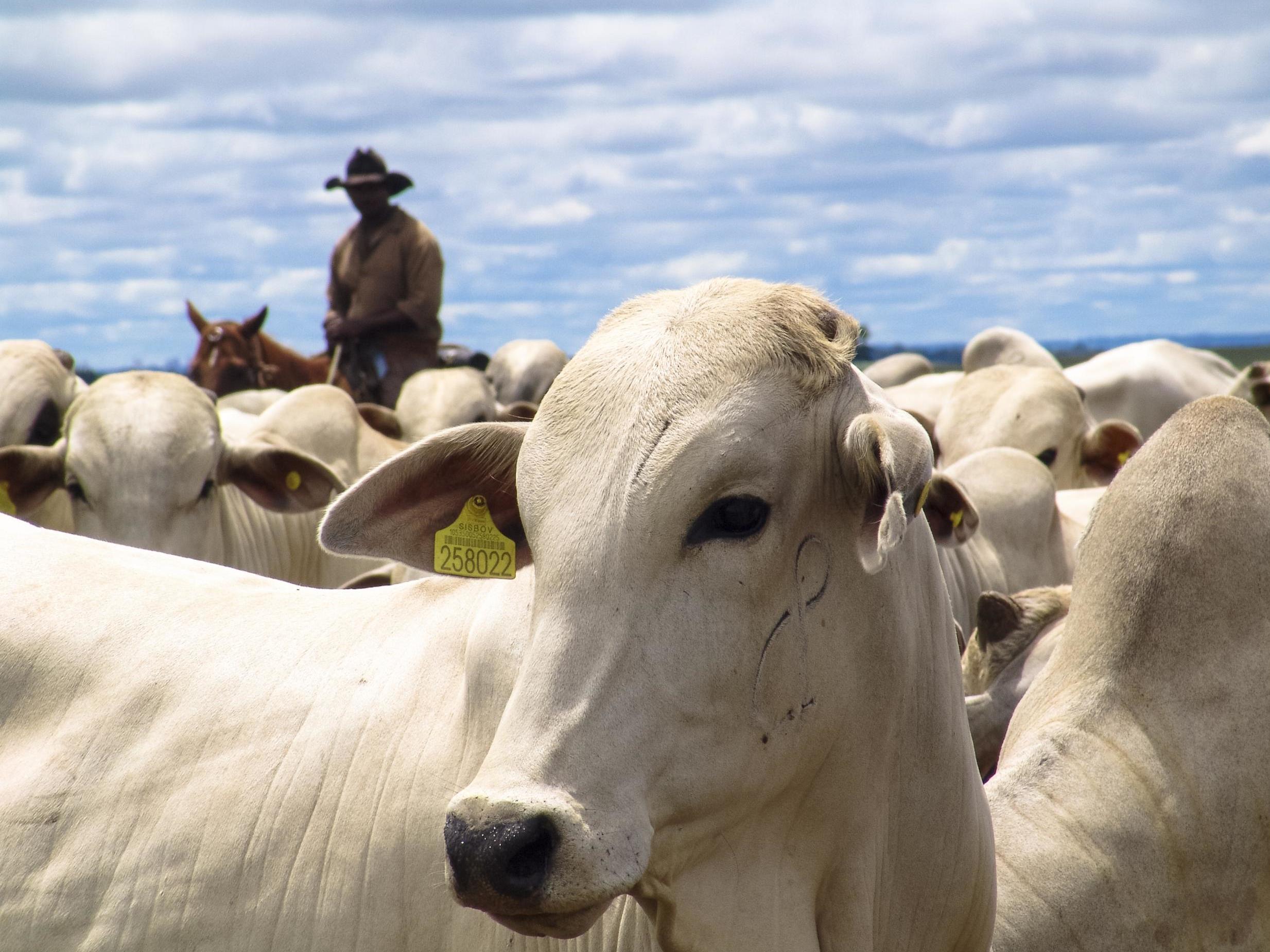 British supermarkets are selling corned beef from a company accused of involvement in illegal deforestation in the Amazon, according to environmental investigators.
Morrisons, Waitrose, Iceland, Lidl and the Co-Op all buy Brazilian corned beef sourced from JBS, a meat company that has reportedly sourced cattle from farms contributing to destruction of the world's largest rainforest.
Environmental organisation Friends of the Earth said it made the apparent link by tracing the supply chains of tinned corned beef sold in British supermarkets under their own labels or other meat brands'.
At the same time, research group Earthsight said it found Sainsbury's and Asda, as well as Morrisons and Lidl, still stocked JBS products.
Brazil has the greatest diversity of animal and plant species worldwide but has lost more forests than any other country since 2001 – 1.3 million hectares last year alone, more than double the loss in its nearest rival, Indonesia – according to the World Resources Institute.
Brazilian tribal lands under new threat
Show all 20
The Amazon is also critical in helping mitigate climate change by absorbing large amounts of carbon emissions but about a fifth of it has already been cut down.
Nearly 80 per cent of deforested areas in Brazil are now used for crops to feed cattle, according to Greenpeace.
And Brazil's new president Jair Bolsonaro has heightened fears for the Amazon's future by loosening environmental protections.
In 2017, Britain was the ninth-largest importer of Brazilian beef globally, buying 57,000 tonnes, and JBS was responsible for nearly a third, according to Trase, a supply chain tool.
By cross-referencing product codes with documents and supply chains, FoE says it traced corned beef to JBS slaughterhouses in Brazil.
Morrisons, Lidl and the Co-Op sell own-brand products by JBS. Waitrose and Iceland sold corned beef by Princes with beef produced by JBS, the group claims.
Danny Gross, of Friends of the Earth, said the claims were "deeply worrying in the face of the climate and biodiversity crisis the world is facing".
"As more and more of the Amazon is destroyed, we will be left with a planet unable to remove climate-wrecking emissions from the atmosphere."
A report last month by non-profit organisation Amazon Watch alleged that two farms fined repeatedly for illegal deforestation have sold cattle to JBS.
JBS also failed to address the problem of "cattle laundering", whereby farms with illegal deforestation transfer cows to legal farms, it is also claimed. An auditor's report commissioned by JBS in October said: "In the case of indirect suppliers, JBS has not yet been successful in implementing traceability processes."
An Iceland spokesman said: "Princes is confident that it does not source any product from sites that have been called into question by the investigation, and that any issues Friends of the Earth has identified are historical and have already been addressed by JBS."
Iceland also sources own-label products containing corned beef via two other companies from JBS but that the sources are "geographically separated from the Amazon biome area, ensuring that no beef from the Amazon is used in their products".
Morrisons, Lidl and Sainsbury did not respond to requests to comment but the British Retail Consortium, which gave a statement on behalf of them as well as Asda and the Co-op, said: "The BRC and our members regard any form of labour abuse and illegal deforestation to be completely unacceptable. All suppliers are expected to be compliant with local laws and retailers' high standards.
"Retailers underpin this with codes of conduct agreed with suppliers, robust auditing, training for staff and collaborative schemes.
"While it is recognised that Brazil has significant challenges, the country has led efforts to tackle modern slavery through laws and enforcement. However, recent legislative developments may be putting that progress at risk and this example demonstrates how vital it is for effective laws and enforcement to protect people and the environment from exploitation.
"We urge the Brazilian government to take swift and concrete action to address this issue."
JBS denied it acquires animals from farms involved with deforestation.
"The company has a responsible sourcing policy that establishes strict social and environmental criteria for supplier selection," a statement said.
"To ensure the raw materials are sourced responsibly, the company has developed a system to monitor and verify the farm conditions of company suppliers. The system employs satellite imagery, geo-referenced farm data and information from government agencies to support our daily analysis of over 80,000 cattle suppliers in Brazil."
It said farms are monitored individually and checked against government embargoed areas and any non-compliant farm was immediately blocked.
Independent audits showed that in the past three years over 99.9 per cent of JBS cattle purchases complied with the company's social and environmental criteria, the company said.
Asda referred to a statement by Princes, which said: "Princes does not source any products from the sites called into question as part of the Earthsight investigation, and these issues are historical. As a responsible business we investigated these allegations and are satisfied that purchases of cattle were from suppliers that did not appear on the Brazilian government list of deforested areas.
"There is no possibility of any beef reared on deforested land or associated with slave labour being used in any products supplied by Princes."
Support free-thinking journalism and attend Independent events