Climate crisis: Biden's presidency turns up the heat on Australia to set out environment targets, experts say
Prime Minister Scott Morrison has previously said he won't be dictated to by other countries on climate policy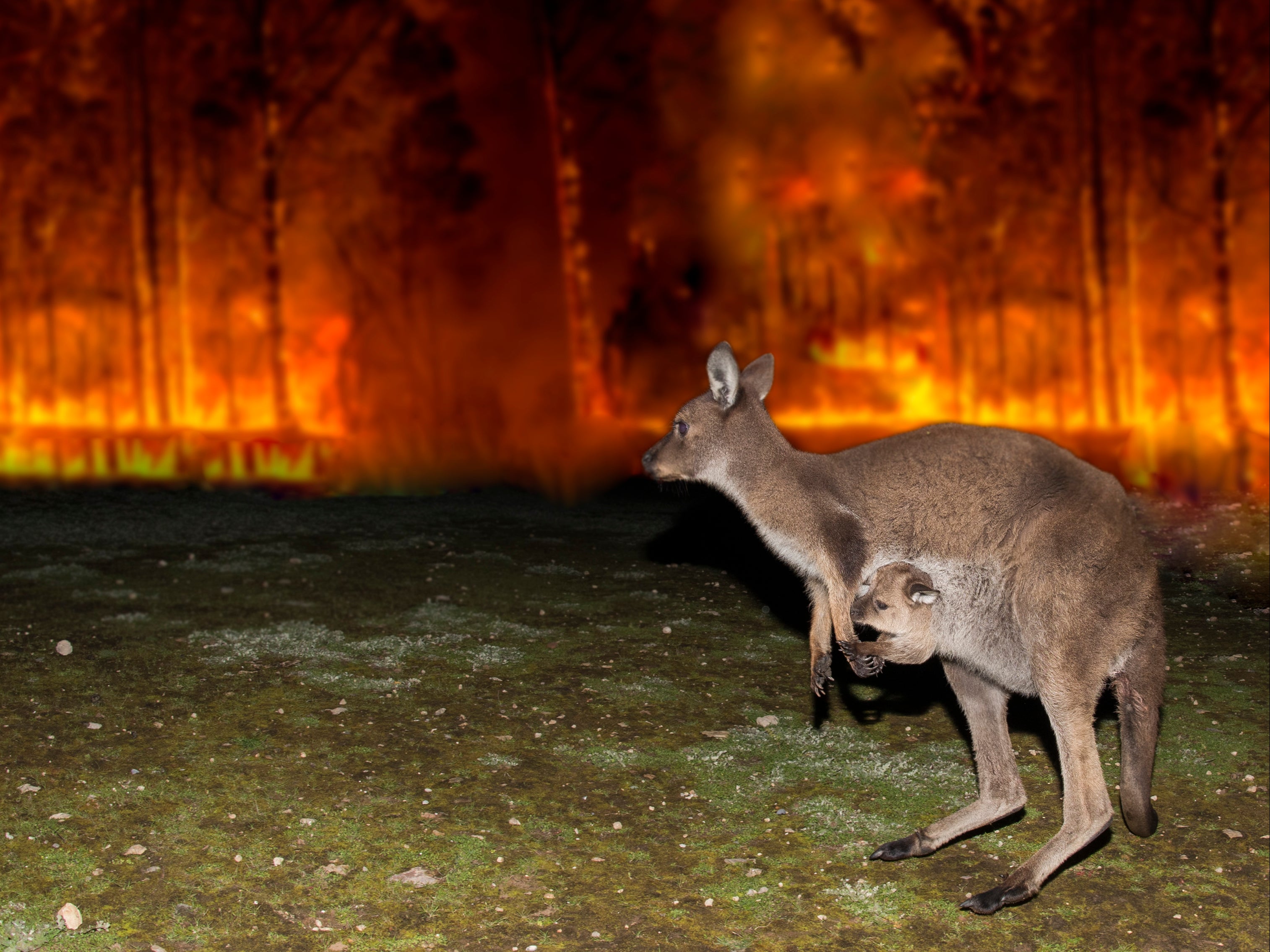 The combined pressure of Joe Biden's new environmentally-focused administration in the US and local concerns about the climate crisis could prompt a breakthrough in Australia and see the government set a goal to become carbon-neutral by 2050, climate experts have said.
The country is widely regarded to have been dragging its feet over dealing with climate and environment issues, but it is under increasing international scrutiny over its continued dependence on fossil fuels and unsustainable farming practices.
While the European Union, the US, Japan, South Korea, South Africa and New Zealand are among the countries which have set out plans or targets to hit net zero by 2050, and Brazil and China by 2060, Australia is yet to set a similar goal.
Last year, after the first wave of Coronavirus infections hit the country, prime minister Scott Morrison said his government was aiming to build a "gas-led recovery" from the economic impact, the move was described as a "disaster" and inconsistent with the Paris climate agreement, to which Australia is a signatory.
Following one of the worst bushfire seasons on record in 2019/20, when 126,000 square kilometres (48,500 square miles) of land burned and 33 people were killed, green groups across Australia's states have increased lobbying urging the government to slash the amount of greenhouse gases which are being pumped into the atmosphere.
Australia's reliance on coal-fired power makes it one of the world's largest carbon emitters per capita.
Suzanne Harter, a climate campaigner at the Australian Conservation Foundation, said the likelihood of a carbon-neutral aim being set ahead of the UN climate summit in the UK in November will increase as pressure builds for more ambitious climate action.
"There is a chance the prime minister will bow to domestic and international pressure and seek to avoid further embarrassment on the global stage by announcing a net-zero goal before November," she told Reuters.
"Based on commitments Australia has already made under the Paris Agreement, the terrible impacts of global heating on Australia and the pressing need for policy certainty, the government should already have set this target," she added.
Under the 2015 Paris Agreement to tackle global warming, Australia pledged to cut greenhouse gas emissions by at least 26% by 2030 versus 2005 levels.
But according to analysis by research organisation Climate Action Tracker, Australia's current climate policies are "insufficient", and it has continued to signal its support for the coal industry.
Mr Morrison, who in 2017 brandished a lump of coal in parliament saying: "This is coal - don't be afraid," has also more recently said his government will not be dictated to by other countries over its perceived lack of ambition to tackle the climate crisis.
After Boris Johnson urged him in a phone call to take "bold action" on dealing with the crisis, and set out firm plans to reach net-zero emissions ahead of the Cop26 climate summit, Mr Morrison responded by saying: "Australia will set our policies here. Our policies won't be set in the United Kingdom, they won't be set in Brussels, they won't be set in any part of the world other than here."
Last month the Australian government said it would achieve its 2030 emissions target without counting old carbon credits - but that progress was not regarded as significant enough to secure delegates a speaking slot at a "climate ambition summit" held to mark the Paris deal's fifth anniversary.
Head of research and investigations at Greenpeace Australia Pacific, Nikola Casule, said Australian states and corporations were already setting an example for Mr Morrison to follow and set a net-zero emissions target for 2050.
"All Australian states and territories have made the commitment, as well as more than 100 Australian businesses and organisations, and our biggest trading partners such as China - net-zero by 2060 - Japan and South Korea," he told Reuters.
Bill Hare, the chief executive of think tank Climate Analytics in Australia, said the US under Mr Biden's administration could be expected to increase political and economic pressure on climate laggards.
"Australia will be firmly in the sights of the Biden administration," he said, adding that Washington would likely work to build an alliance for action with the European Union, Britain, Japan and others.
Additional reporting by Reuters.
Join our commenting forum
Join thought-provoking conversations, follow other Independent readers and see their replies