Australia set to face its hottest temperatures on record
Temperatures forecast to exceed 45C from Wednesday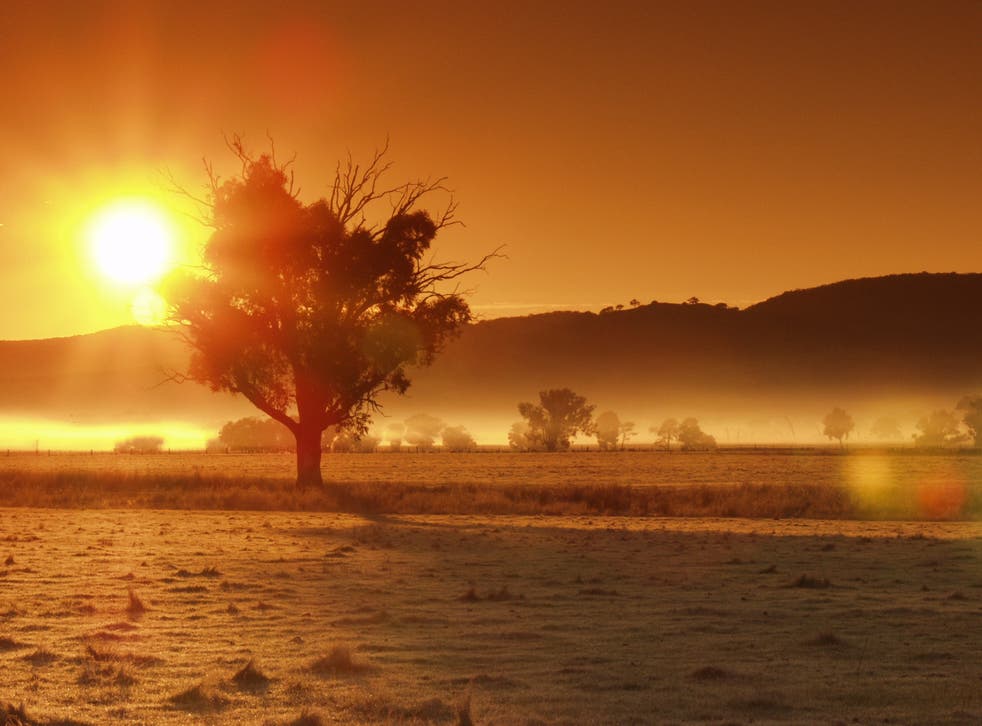 Australian forecasters have warned the country could be facing its warmest day on record as a summer heatwave moves across the country.
Temperatures are likely to significantly exceed 40C in many areas, according to the country's Bureau of Meteorology.
The highest ever maximum temperature for the continent stands at 50.7C, set on 2 January 1960.
Health and animal welfare warnings are in place for extreme weather which is expected to affect large portions of the country mostly during the second half of next week.
"We've seen extraordinary temperatures over Western Australia over the past few days," said Diana Eadie of the BOM.
States of emergency declared as bushfires rage across Australia

Show all 15
"They'll continue over those parts of the country over the weekend.
"As we head towards next weekend, that heat will extend further to the east before really intensifying towards the latter part of next week," she told the ABC.
"At this stage with these sorts of temperatures that we're forecasting … it looks like we could break that record over a number of consecutive days towards the end of next week.
"We will potentially see the hottest day on record across all of Australia."
She said many parts of the country could expect to see temperatures in excess of 45C from Wednesday onwards.
Australia could also see its highest average temperature record broken. This measure takes all the maximum temperatures recorded on single day and finds the average, which currently stands at 40.3C measured on 7 January 2013.
The warning comes as bushfires have devastated tracts of land north of Perth, where residents in some areas have been urged to flee while they still can.
Overall, temperatures are expected to be about 12-16 degrees above average for the season.
Campaigners have also lashed out at Australia's policy of using old carbon credits assigned to developed economies under the Kyoto Protocol, a precursor to the climate accord, to meet its greenhouse gas targets under the Paris climate agreement.
Britain, Germany, New Zealand and others have all ruled out such an approach, saying it undermines the spirit of the Paris deal.
Australia's federal health department has warned people could suffer from dehydration and heatstroke, particularly among the very young, elderly and those with existing health conditions.
Join our new commenting forum
Join thought-provoking conversations, follow other Independent readers and see their replies