Australia breaks September temperature records as heatwave triggers wildfire fears
Heat takes toll on Sydney marathon runners as 26 hospitalised and about 40 treated for heat exhaustion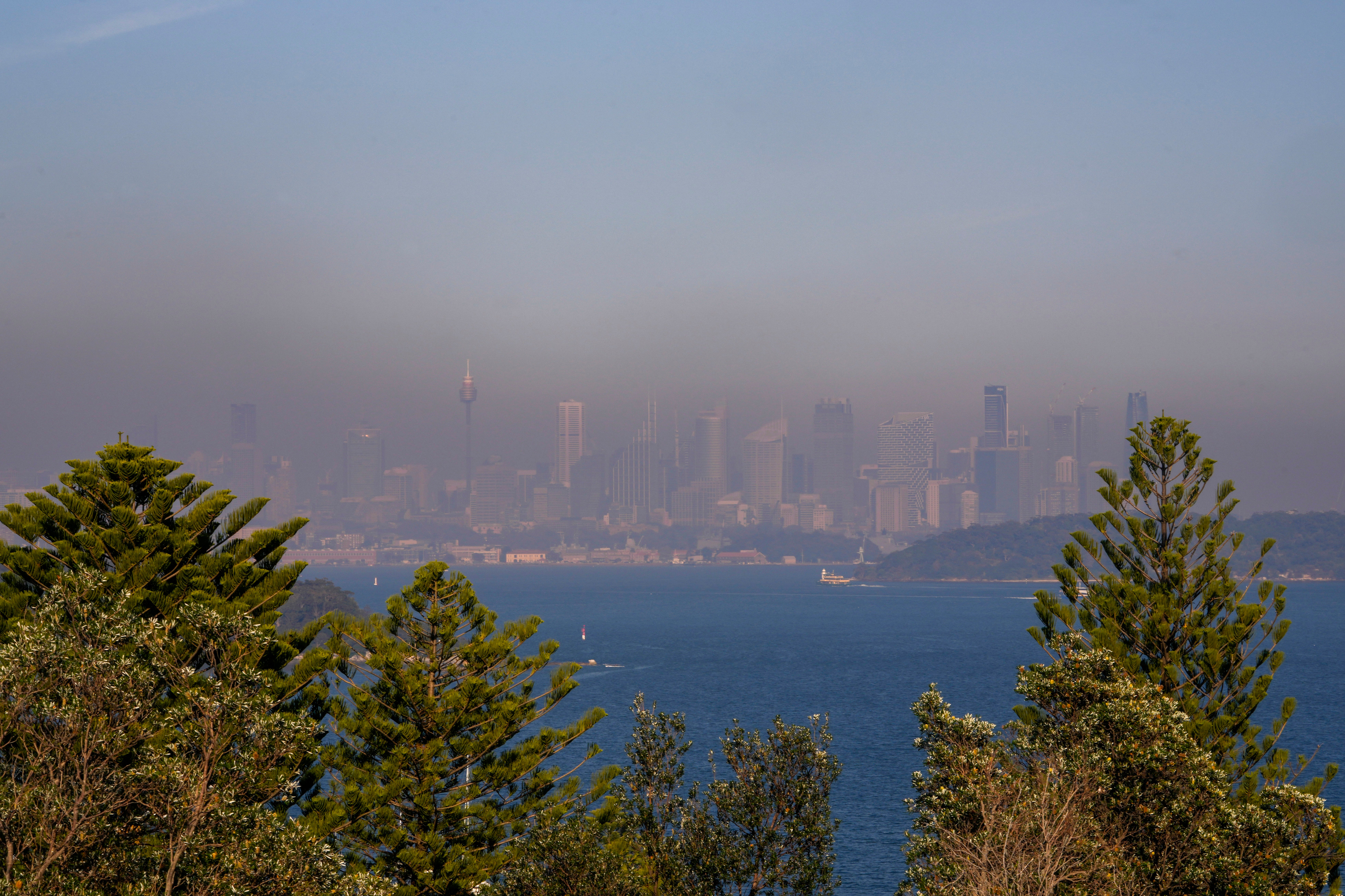 Parts of Australia are sweltering in record-high temperatures amid a scorching early spring heatwave that has raised fears of increased wildfires.
Sydney recorded its fifth day with temperatures above 30C for the first time in September in its recorded history. The city earlier recorded a 34.2C temperature on Sunday – more than 12C higher than the September average.
On Monday, several cities in southern Australia, Victoria and New South Wales have seen the mercury climb up to the mid to high 30s, with some breaking September records. Ceduna in South Australia faced a temperature of 39.8C.
The heat took its toll on runners in the Sydney marathon on Sunday, with 26 people hospitalised and about 40 treated for heat exhaustion by emergency services.
The Bureau of Meteorology earlier said it expected several early spring records were likely to be broken over the next few days, calling the heat "very uncommon for September", with temperatures possibly reaching as high as 16C above the seasonal average.
"A reprieve from the heat is not expected until Wednesday onwards, as a stronger cold front crosses the southeastern states," the weather bureau said in a Facebook post on Sunday.
The unusually early heat has prompted fears of wildfires, with several regions given "high" fire danger ratings and authorities urging residents to prepare for bushfires.
The New South Wales's Rural Fire Service has enacted a total fire ban for the entire Sydney region for the first time in three years.
The ban comes into place on Tuesday when temperatures in the city are expected to reach 33C once again. The last total fire ban covering Sydney was on 29 November 2020.
About 50 grass or bushfires are burning across New South Wales as a thick smoke haze shrouded Sydney for several days last week. Firefighters carried out hazard reduction burns to prepare for the looming bushfire season and all fires have been brought under control, authorities said.
The unusually hot spring in Australia follows a period of record-shattering temperatures worldwide. This summer in the Northern Hemisphere has been the hottest in about 120,000 years, according to the World Meteorological Organisation, prompting deadly heatwaves and extreme weather across Asia, Europe and North America.
The Southern Hemisphere winter temperature was also the warmest on record, with South America experiencing winter heatwaves.
The country's weather bureau has predicted the period between October and December to be drier and warmer than average for much of Australia.
The higher temperatures come on the back of the El Nino, which is known to prompt extreme weather events from wildfires to cyclones and droughts in Australia.
Join our commenting forum
Join thought-provoking conversations, follow other Independent readers and see their replies