Dozens of koalas found dead or injured at Australian tree-logging site
'There's koalas lying there dead. Mothers killed and their little babies'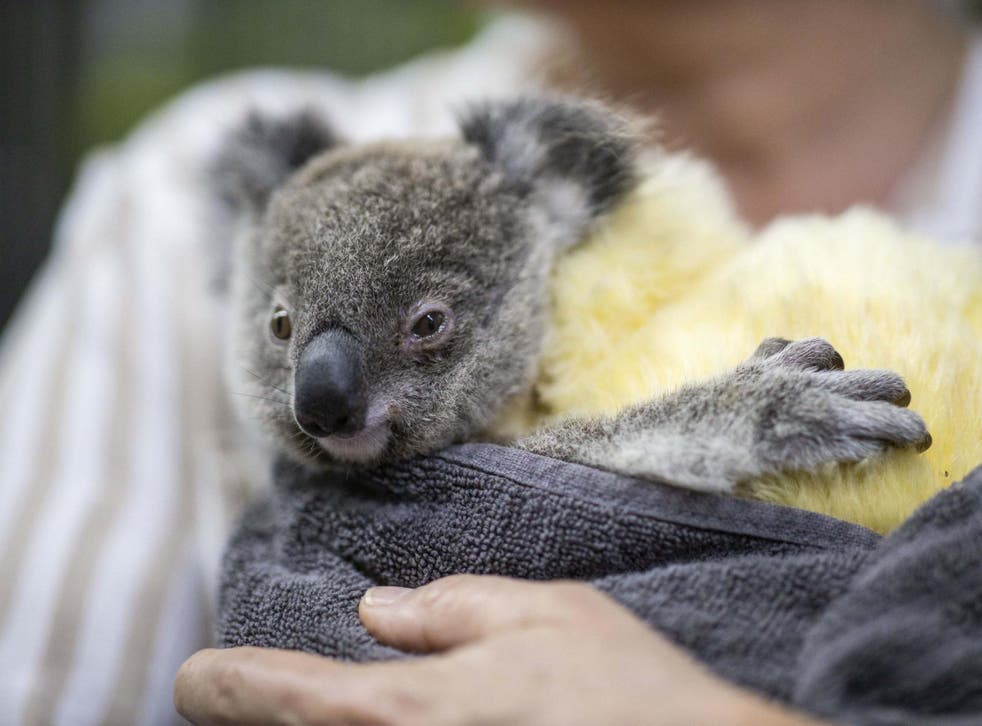 Dozens of koalas have been found dead, starving and seriously injured at a tree-logging site in Australia.
The marsupials were discovered at a blue gum plantation in the state of Victoria, which has only a handful of trees left after they were harvested in December.
About 100 koalas are believed to have been killed by bulldozers, while others were injured or left to starve at the private site near Cape Bridgewater, according to animal protection group Animals Australia.
The Department of Environment, Land, Water and Planning (DELWP), which is investigating the incident, said about 30 koalas were initially removed from the land on Friday after being checked over by wildlife carers.
The remaining animals were given food and water to sustain them before 50 more were rescued on Sunday.
Animals rescued during Australia fires

Show all 25
A number of koalas unfortunately had to be put down at the site because of injuries or starvation, the department said.
It warned the Conservation Regulator would "act swiftly against those responsible" if the cause of the incident is found to be "deliberate human action".
The deaths come after tens of thousands of koalas were killed in bushfires across the country.
Local resident Helen Oakley was first to raise the alarm on Wednesday after spotting "too many koalas" in just "one row of trees" at the site.
In a tearful video posted to Facebook, Ms Oakley claimed the logging company had "bulldozed 140 acres down and just killed all of our koalas".
She added: "There's koalas lying there dead. Mothers killed and their little babies. Australia should be ashamed of this."
Friends of the Earth Australia claimed "hundreds of koalas" may have been killed or injured during logging activities in the past week.
It added: "People apparently witnessed the bulldozing of many dead koalas into slash piles."
Animals Australia said there appeared to have been "various breaches of legislation, including the Prevention of Cruelty to Animals Act", which the group would help the authorities to pursue.
"By law, the companies that own these plantations must provide koala 'spotters' to identify koalas in trees before logging commences, so that animals can be safely removed and relocated," it said.
"There is also a legal responsibility to ensure the welfare of koalas after logging has ceased."
The Australian Forest Products Association said it would be launching its own investigation.
Chief executive Ross Hampton said: "It is unclear as yet who bulldozed the trees with the koalas apparently still in them, but it is absolutely certain that this was not a plantation or a forestry company.
"We support all those calling for the full force of the law to be applied to the perpetrator."
Join our new commenting forum
Join thought-provoking conversations, follow other Independent readers and see their replies