Beavers born in Essex for 'first time since Middle Ages'
Over 400 years after they were hunted to extinction, species has been reintroduced in county to tackle flooding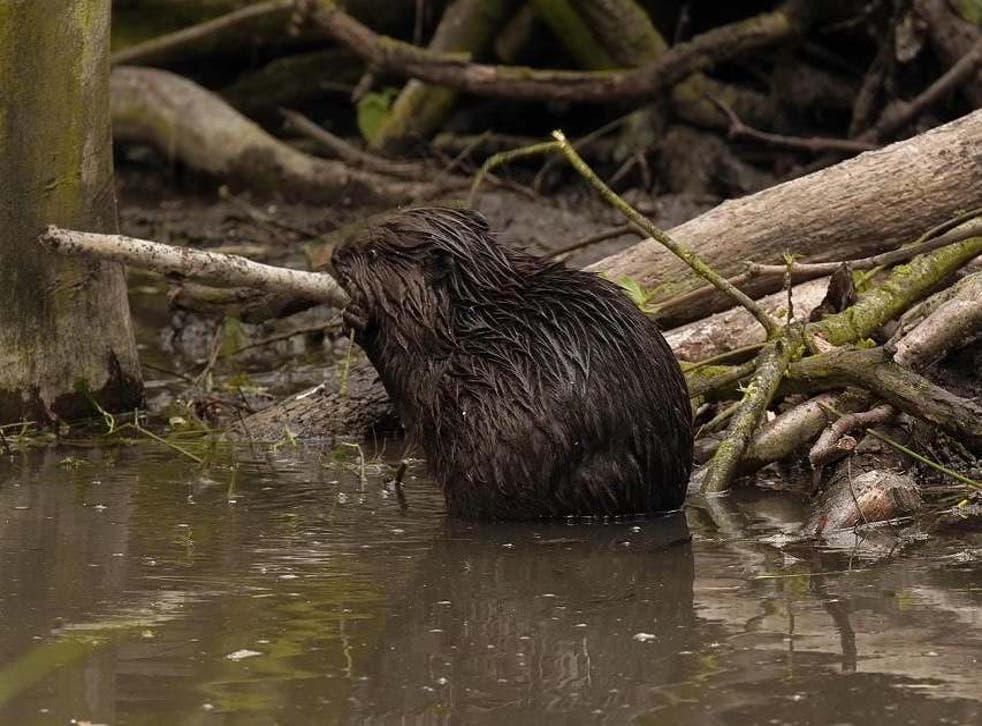 Beavers reintroduced to tackle flooding in Essex have given birth to two kits - the first time the animals have been born in the county since the Middle Ages.
Spains Hall Estate in Finchingfield was the site where a pair of Eurasian beavers were released last year as part of a river management project and became the first pair to be brought to Essex in around 400 years.
The arrival of the babies means the reintroduction is off to a rapid start.
Beavers were hunted to extinction in the UK by the beginning of the 16th century due to demand for their meat, fur and scent glands.
Numerous reintroduction programmes are now underway to bring back the "keystone species" which through their re-engineering of watercourses have dramatic positive ecological impacts on the landscapes they inhabit.
A five-year study into beavers which was completed earlier this year found Britain's wild beaver populations were reducing the impacts of floods, cleaning river water, and boosting populations of fish, amphibians and water voles.
Darren Tansley, river catchment coordinator at Essex Wildlife Trust, said: "We always hoped that having beavers present would benefit the wildlife on site, but the changes we have mapped over the past 18 months have exceeded our expectations.
"DNA samples from the main beaver pond recorded everything from deer to tiny pygmy shrews and all this to create the perfect environment for their young kits, the first beavers born in Essex since the Middle Ages.
"We are thrilled by the addition of two more ecosystem engineers in the county."
The adult beaver pair, Woody and Willow, have been building dams since their arrival as part of a partnership project with the Environment Agency and others.
Spains Hall Estate manager Archie Ruggles-Brise described news of the beaver babies as "fantastic".
"If they are anything like their parents, the two kits will become phenomenal dam builders, and we will be watching closely as they expand the wetland and provide even more protection against flood and drought, and provide homes for loads of other wildlife," he said.
A public vote on Twitter is being held to help pick names for the kits.
Additional reporting by PA.
Register for free to continue reading
Registration is a free and easy way to support our truly independent journalism
By registering, you will also enjoy limited access to Premium articles, exclusive newsletters, commenting, and virtual events with our leading journalists
Already have an account? sign in
Register for free to continue reading
Registration is a free and easy way to support our truly independent journalism
By registering, you will also enjoy limited access to Premium articles, exclusive newsletters, commenting, and virtual events with our leading journalists
Already have an account? sign in
Join our new commenting forum
Join thought-provoking conversations, follow other Independent readers and see their replies