Balcombe fracking protesters complain of 'bully boy' tactics
About 10 people were arrested during demo against proposed local oil and gas development
Tom Bawden
Friday 26 July 2013 18:03 Comments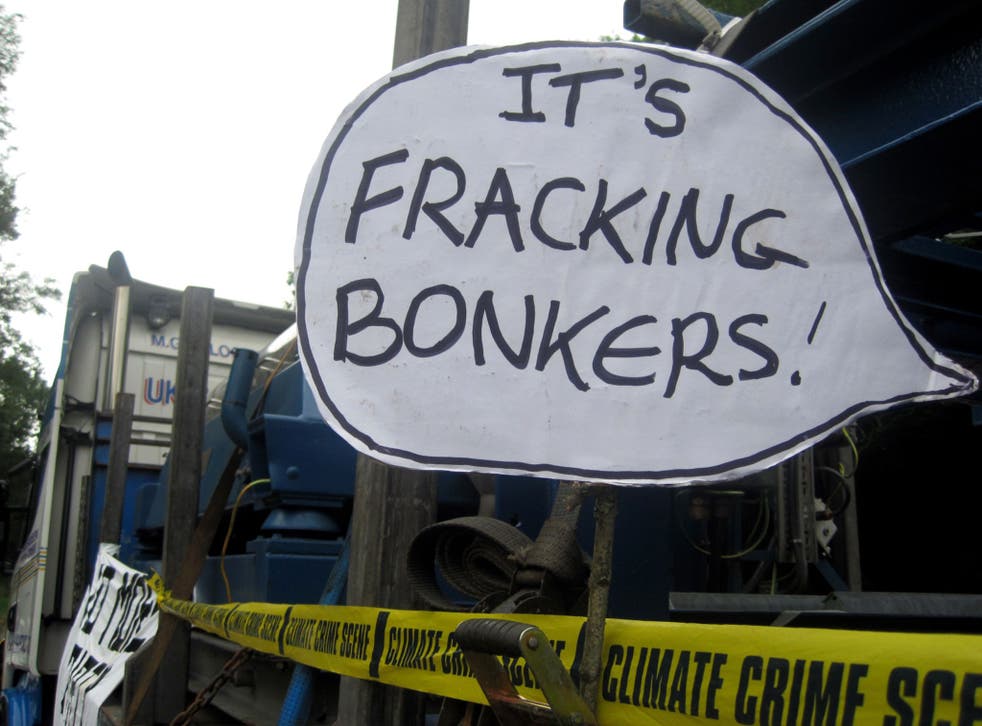 The government was accused of using "bully boy" tactics after 90 police officers descended on the sleepy village of Balcombe in West Sussex to break-up a protest against a proposed local oil and gas development.
About 10 people were arrested as police forcibly removed protesters blocking the gate to a site just outside the village where Cuadrilla, the fracking company, plans to begin exploring for oil and gas next week.
The arrests, made yesterday afternoon as a helicopter circled above, left the 7,000 people of the Tory heartland London commuter village in shock.
"This is a totally disproportionate response. The community are standing up for themselves against a company that is trying to poison them," said Ashley Williams, one of the protesters.
"As soon as regular people put their head above the parapet the state jumps in to defend the interests of a wealthy few," she added.
Keith Taylor, a Green Party MEP for the South East, was also at the protest.
"The battle lines are becoming clearer. What's plain is the government support for fracking, despite the costs to people and their environment. Government should be supporting the people, not using bully boy tactics to get their way," he said.
Cuadrilla is a fracking company chaired by Lord Browne, the former chief executive of BP. The company says it may not need to resort to fracking to extract any oil and gas it finds on the site and it has neither sought or received permission to frack on the site. However, most locals are concerned Cuadrilla will end up concluding that it will need to deploy the technique after all and then secure the necessary permits.
Fracking, or hydraulic fracturing, releases oil and gas from shale by blasting a mixture of sand, water and chemicals into the rock. It has been linked to earth tremors and water pollution.
Register for free to continue reading
Registration is a free and easy way to support our truly independent journalism
By registering, you will also enjoy limited access to Premium articles, exclusive newsletters, commenting, and virtual events with our leading journalists
Already have an account? sign in
Join our new commenting forum
Join thought-provoking conversations, follow other Independent readers and see their replies