Shareholders call on Barclays to end fossil fuel investment in landmark climate crisis resolution
Lender found to be Europe's biggest funder of fossil fuel projects since 2015 Paris Climate Agreement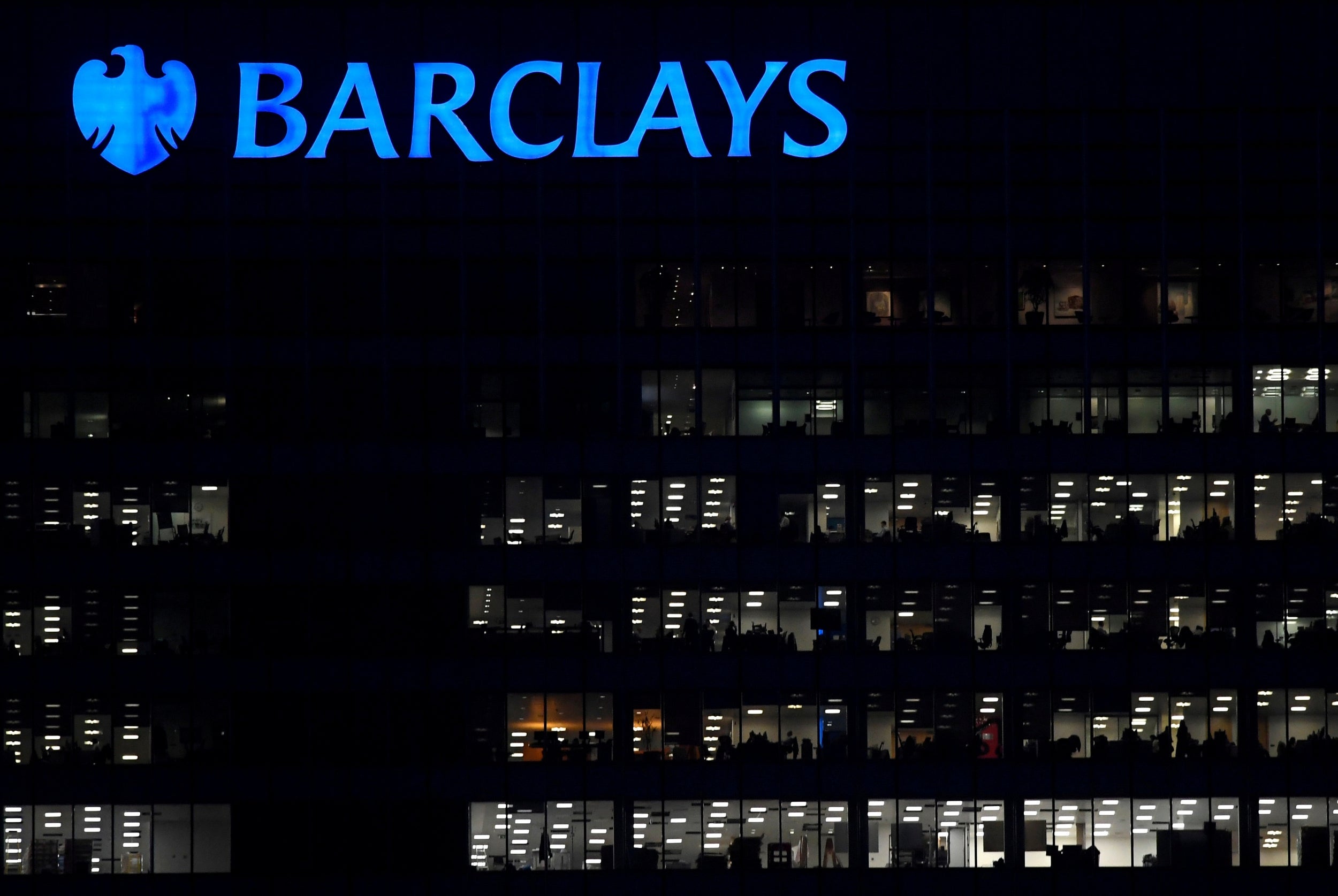 Barclays is being formally challenged by shareholders to stop financing fossil fuel companies that are driving the climate crisis, in the first resolution of its kind filed against a European bank.
Eleven pension funds managing £130bn have filed the motion calling on Barclays to bring its activities into line with the Paris Climate Agreement.
The resolution is set to be voted on at Barclays' annual meeting in May, and would require the bank to stop funding any company that has not aligned itself with the Paris goals, which aim to limit global warming to 1.5C.
Since the agreement was signed in 2015, Barclays has provided $85bn (£65bn) of funding to fossil fuel firms and carbon-intensive projects.
That record makes it Europe's biggest financier of fossil fuels and the sixth-largest in the world.
The shareholder resolution is the latest example of a growing movement for large investors to apply pressure on companies and banks seen as damaging to the environment amid mounting concern about the climate crisis.
It comes days after Bank of England governor Mark Carney said that financial firms had been too slow to reduce investment in fossil fuels. He warned that many assets were at risk of being rendered "worthless" by the climate crisis.
Under Mr Carney's leadership, the Bank recently announced plans to conduct "stress tests" designed to forecast how well financial firms would cope with various future climate change scenarios. Those that fail to pass the tests could be required to hold more capital or get rid of assets.
Jeanne Martin, campaign manager at ShareAction, which organised the shareholder resolution, said: "The message is clear. Piecemeal changes in energy policy will no longer cut it.
"For too long, minor policy improvements have provided cover for the banking sector, while failing to halt fossil fuel financing.
"We know what needs to happen. Banks must align their lending with the science. If Barclays supports the Paris Agreement, it will support this resolution."
Barclays' board does not have to act in line with the resolution, even if a majority of shareholders vote in favour of it. But it is likely to face unwelcome publicity and growing pressure to change tack.
Other European banks have begun to take steps to align with the Paris Agreement. In June, French lender Crédit Agricole committed to fully phase out its exposure to the coal industry by 2030 for EU and OECD countries; 2040 for China; 2050 for the rest of the world.
Youth Strike for Climate: London protest in photos
Show all 50
BNP Paribas committed in 2017 to no longer do business with companies focused on oil and gas from tar sands, one of the most damaging forms of fossil fuel extraction.
The bank will also no longer finance projects that are mainly involved in the transportation and export of oil and gas from tar sands.
Laura Chappell, chief executive of Brunel Pension Partnership, which is backing the Barclays resolution, said: "Brunel Pension Partnership Limited believes climate change poses significant risks to global financial stability and could thereby create climate-related financial risks to our own business operations, portfolios and client partner funds, unless action is taken to mitigate these risks."
"The lending practices of many banks poses a serious threat to the goals to the Paris agreement. As such, we welcome ShareAction's call to the world's largest banks to integrate climate change risk assessment and to set and disclose adequate phase-out targets in response. We hope the Barclays Board formally supports this resolution."
A spokesperson for Barclays said: "We are working to help tackle climate change, and we meet with Share Action and other shareholders regularly to update them on our progress."
Join our commenting forum
Join thought-provoking conversations, follow other Independent readers and see their replies