'Baseless economics': Lord Stern on David Cameron's claims that a UK fracking boom can bring down price of gas
Respected economist criticises the Government for encouraging rush into fracking without a thorough analysis of all its potential ramifications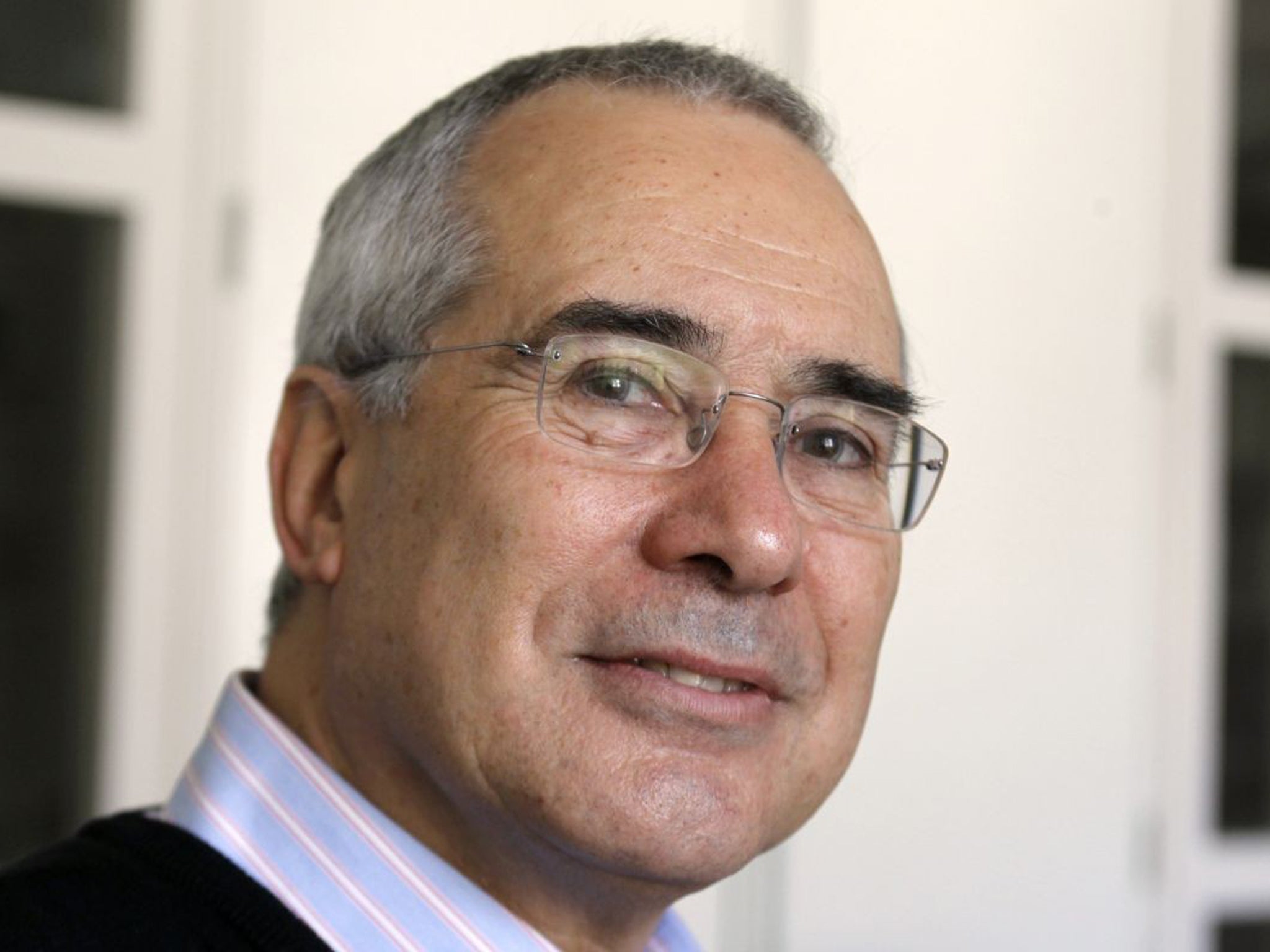 Lord Stern, author of the hugely influential Stern review on the financial implications of climate change, has dismissed David Cameron's claims that a fracking boom in the UK can bring down the price of gas in the UK as "baseless".
In an interview with The Independent, the respected economist said he was puzzled by the prime minister's claim this month that "fracking has real potential to drive energy bills down… gas and electric bills can go down when our home-grown energy supply goes up".
"I do think it's a bit odd to say you know that it will bring the price of gas down. That doesn't look like sound economics to me. It's baseless economics," said Lord Stern, chair of the Grantham Research Institute on Climate Change at the London School of Economics.
Gas is a commodity that can be traded on the international market, meaning that it will be sold to the highest bidder, whether inside or outside the UK. As a result, any shale gas boom in the UK would be unlikely to have an impact on the world price, Lord Stern said.
Lord Stern also criticised the Government for encouraging a rush into fracking without a thorough analysis of all its potential ramifications.
He says a proper investigation is needed into the environmental threats surrounding hydraulic fracturing, or fracking, a process which releases oil and gas from shale by blasting a mixture of sand, water and chemicals into the rock. It has been linked to a series of environmental problems such as earthquakes and water pollution.
"There are major questions around fracking and those questions ought to be explored. We've not had a proper discussion on these serious issues," said Lord Stern.
He is particularly concerned about whether some areas of the UK have enough water for such a water-intensive process, whether the country has enough space for such a space-consuming industry and whether fracking could pollute the water supply.
Britain's shale gas industry is very much in its infancy, but the government is pushing it hard, offering huge tax breaks for producers and financial incentives for communities based near potential fracking sites.
However, many people in the UK are against the practice and a protest against the possibility of fracking in the West Sussex village of Balcombe has just entered its second month.
In a wide-ranging interview, Lord Stern said that evidence for man-made climate change is stronger than ever. He challenged climate sceptics to publish the opposing case in a peer-reviewed journal – where leading experts in the field are required to vouch for the work before it can be published.
"The science just gets stronger – There are going to be lots of oscillations, but there is a very powerful underlying trend and the science is overwhelming," he said.
"Scientific scepticism is absolutely right, there's always a role for scientific questioning, but those who wish to irrationally deny the science are not helping. The climate sceptics have been quite successful in terms of media air-time and noise, but not in terms of science. Bar-room chit-chat and graffiti do not help," he added.
The 700-page Stern review was published in 2006 and is by far the most influential report into the economics of climate change. Its main conclusion was that early action on climate change made good business sense because it would prevent far greater costs further down the line as the impacts of global warming wreaked ever-greater havoc on the global economy.
Asked what he thought of government action since his review, Lord Stern praised the Climate Change Act of 2008, introduced by the previous Labour government. The Act sets a legally-binding target for the UK to reduce its greenhouse emissions by 80 per cent by 2050, compared to 1990 levels.
However, he has been less impressed by the current government, which he criticises for undermining the confidence of much-needed investors in Britain's energy infrastructure by frequently changing energy-related targets. These targets are crucial for investors because they help determine the market for any given power source in the years ahead and, in turn, the viability of investing in specific projects.
Lord Stern cites as an example the decision by Chancellor George Osborne to remove a clause from the Energy Bill currently passing through parliament that would have forced Britain's electricity supply to become almost entirely green by 2030.
The clause, championed by Energy Secretary Ed Davey, signalled a clear commitment to driving down emissions by reducing the amount of power generated from fossil fuels.
However,  Mr Osborne overruled the Energy Secretary at the last minute, replaced the so-called decarbonisation target with something far weaker and less certain. The replacement clause grants the government the power, from 2016, to require Britain's electricity supply to become almost entirely green at some point in the future, show it vote to do so.
"Recent discussions have put some question marks around the degree of commitment [to reducing carbon emissions]….This is a significant deterrent to investment in both clean technology and hydrocarbon [power],"Lord Stern said.
"It is well known that there are divisions between the Treasury and DECC (Department for Energy and Climate Change]. The government is not being clear enough. David Cameron, Ed Davey and George Osborne need to get together and give greater clarity," he said.
Lord Stern on protests, China and emissions
* Lord Stern welcomed the increased use of gas if it is substituted for coal because it would bring down emissions. However, should the gas be used at the expense of renewable technologies such as wind and solar power "that is really worrying", he said.
* He believes protests – such as the camp outside the potential fracking site in Balcombe and Greenpeace activists scaling the Shard in protest at Shell's Arctic drilling plans – are an important part of a functioning democracy.
* Lord Stern says scientists had a lot more potentially alarming findings up their sleeves that they have not fully highlighted because they are particularly difficult to "model". The problems associated with melting permafrost, or ground ice, in the Antartic are particularly alarming, he said.
* He is greatly encouraged by China's increasing dedication to combating climate change which has survived the recent change in leadership. Together with a similarly-positive shift in the US, this significantly increases the chance of a global agreement to curb emissions the climate change summit in Paris 2015 because "they will be the leaders" of the crucial negotiations. Nonetheless, he pointed out that it remained "difficult to forecast" whether the hoped-for agreement would be reached.
* Lord Stern is less encouraged by "vacillation" in Europe but hopes that the next German government – which he expects to be a coalition led by Angela Merkel, a figure he greatly respects – could be "more positive".
* He points out that "whichever way you look at it emissions are way too high" and the world is on course for a long-term increase temperature of 4C, rather than the 2C beyond which the consequences become increasingly devastating.
* Lord Stern says there is a basic contradiction between the supposed 2C target governments around the world have agreed to aim for and the amount of money invested in the fossil fuel industry. This is because to hit the 2C target at least two-thirds of oil, gas and coal reserves held by fossil fuel companies would have to stay in the ground, resulting in trillions of dollars of losses.
What Cameron said
On Monday August 12, David Cameron wrote in the Daily Telegraph:
"Fracking has the real potential to drive energy bills down. …many people are struggling with the cost of living today. Where we can relieve the pressure , we must. It's simple – gas and electric bills can go down when our home-grown energy supply goes up."
"The reservoir of untapped energy will help people across the country who work hard and want to get on: not just families but businesses, too, who are really struggling with the high cost of energy. Just look at the United States: they've got  10,000 fracking wells opening up each year and their gas prices are three-and-a-half times lower than here."
These comments came just days after Mr Cameron told staff on a visit to Craft Paint, in Darwen, Lancashire, on Thursday August 8:
"I think we would be making a big mistake if we did not think hard about how to encourage fracking and cheaper prices right here in the UK. If you look at what's happening in America with the advent of shale gas and fracking, their energy costs in business and their gas prices are half the level of ours… The EU has about three-quarters as much shale gas as the US, so we are missing out big time at the moment and I want to make sure that Britain does not miss out."
Economic analysis of Cameron's claim
Mr Cameron's claim that fracking would probably bring down UK energy prices is mostly based on the fact that the fracking revolution in the US had substantially brought down prices. However, there is a huge difference between the way the US and the UK gas markets operated.
The US has essentially been an isolated market, which has meant that increases in supply have pushed down prices because gas producers have had limited scope to export to a higher bidder.
By contrast, the UK is plugged into an integrated European market through a series of giant gas interconnectors meaning that even a huge increase in domestic gas production – an eventually that is far from certain and at least a decade away – would be unlikely to dent the prevailing price for the continent.
Furthermore, the phenomenal growth in the fledgling liquefied natural gas (LNG) industry is rapidly turning gas into a global market, making any contribution from UK production even less influential on the price.
LNG is created by liquefying the gas at minus 60C, shrinking it to 1/600 of its original size and making it easier to transport over long distance to gas-thirsty economies in Asia.
The growth of LNG is also likely to push prices up in the US, allowing the country to export its surplus gas outside of Canada and Mexico. This means that David Cameron's comments about how the shale gas revolution has driven down prices in the US will also be less valid in the future for the US.
Huge question marks also remain over how much shale gas actually exists in UK rocks and, more importantly, how much can be commercially extracted in a country that is far more densely populated than the US and is generally far more opposed to local oil and gas developments. This is because the UK does not share America's history and culture of onshore oil and gas production. Furthermore, in the US the landowner owns the mineral rights which in Britain belong to the government, providing a relative disincentive to allow fracking.
Join our commenting forum
Join thought-provoking conversations, follow other Independent readers and see their replies