Basilewsky's cranefly: Insect thought to be extinct for decades lands on expert sent to hunt for it
The tiny island of St Helena has been dubbed the Galapagos of the South Atlantic because its animals and plants have evolved in isolation from the rest of the world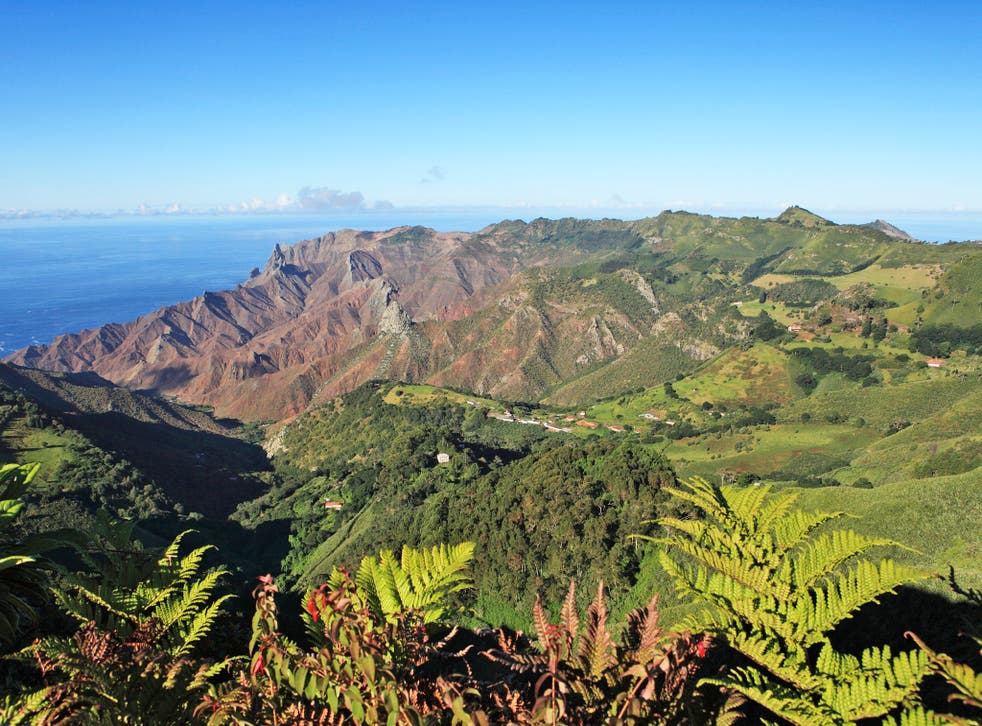 When a British entomologist was sent to the tiny island of St Helena to search for a cranefly feared extinct for decades, it might have sounded like a Herculean task.
So Liza Fowler, of the Bugs on the Brink project, was somewhat taken aback when one flew in the window of her car and landed on her, The Daily Telegraph reported.
The island has been dubbed the Galapagos of the South Atlantic because its animals and plants have evolved in isolation from the rest of the world, resulting in more than 400 invertebrate animals which are found nowhere else.
Basilewsky's cranefly, which looks a bit like a mini daddy long legs, had not been seen for nearly 50 years – until Ms Fowler arrived to carry out an audit of the island's insect life..
"Capturing the Basilewsky's cranefly was a real stroke of luck, one flew into the car at High Peak and landed on me," she said.
However, Ms Fowler also found a large number of alien species on St Helena, where Napoleon Bonaparte spent his last days after defeat at the Battle of Waterloo.
"Unfortunately most of the new bugs are not such good news to the island as they are invaders from other places and may turn out to be detrimental to the indigenous bugs, flora or crops, but it is good that we now know about them," she said.
"For example a new wasp may kill the caterpillars of endemic moths, the scentless plant bug is a crop pest and a new snail was eating my cabbages."
She found 10 invertebrate species that were new to the island, including the scaly bark-fly, Chalcid parasitic wasp and orb-weaver spider.
Apart from the Cranefly, three other species that had not been seen since the 1960s were also found – the jackal fly, metalmark moth and Lelup's centipede.
Bugs on the Brink is a partnership involving conservation charity Buglife, the UK Centre for Ecology and Hydrology, the St Helena Government and the island's National Trust. It is funded by the UK Government's Darwin Initiative.
Vicky Kindemba, Buglife's conservation delivery manager, said: "What Liza has achieved is really amazing. Her keen eye has really expanded our knowledge of St Helena's spectacular bugs.
"It shows that one person with a camera can discover new species and make a real difference to nature conservation work."
Join our new commenting forum
Join thought-provoking conversations, follow other Independent readers and see their replies