BBC to ban all single-use plastics by 2020
Plan will eradicate disposable cups and cutlery by the end of the year, and containers from canteens by 2019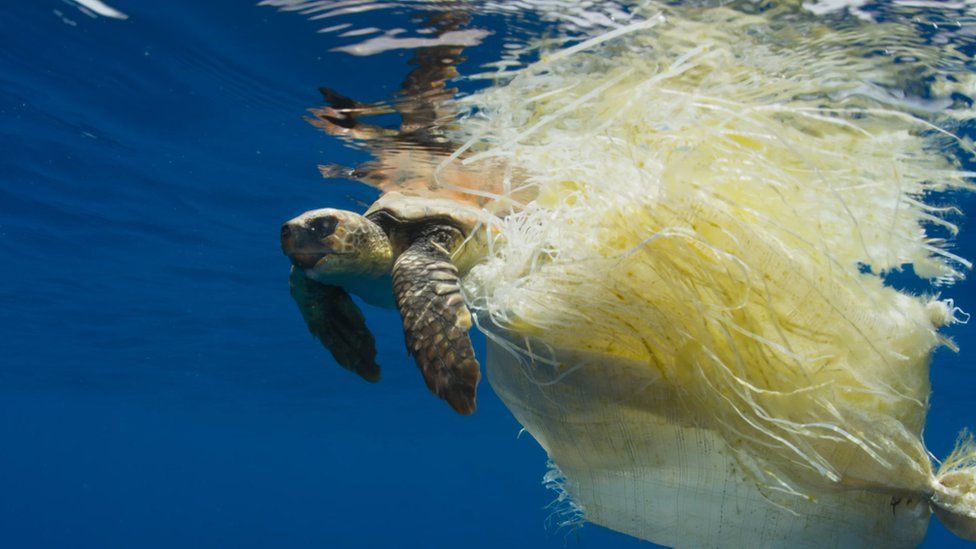 The BBC has announced a three-step plan to cut out single-use plastics from its operations.
These steps include eradicating cups and cutlery by the end of this year, and plastic containers by 2019.
Ultimately, the company aims to be entirely free of single-use plastics by 2020.
The BBC brought the problem of plastic pollution to the attention of many people with Blue Planet II, a series that emphasised the pervasive damage caused by plastic in the marine environment.
Ways to reduce your single-use plastic
Show all 6
Plastic takes hundreds of years to break down in the environment, and it poses a threat to animals that may mistake it for food or become entangled in it.
Tony Hall, BBC director-general, said: "Like millions of people watching Blue Planet II, I was shocked to see the avoidable waste and harm created by single-use plastic. We all need to do our bit to tackle this problem, and I want the BBC to lead the way.
"Scrapping throwaway plastic cups and cutlery is the first step, and with our plan I hope we can have a BBC free of single-use plastic altogether."
Trials are already being rolled out to cut down on plastic at certain BBC sites, with a pilot scheme set to take place in Salford this month in which plastic containers are removed from canteens.
In addition, the company will hold talks with suppliers and services in the coming months to assess where further changes can be implemented.
One item on the agenda will be coffee cups, which are also the focus of The Independent's Cut the Cup Waste campaign. The UK gets through 7 million plastic-lined disposable coffee cups every day, the vast majority of which cannot be recycled due to the lack of specialist recycling facilities.
The new announcement follows a string of pledges from businesses and regions in the UK to eradicate single-use plastics. Supermarkets such as Asda and Iceland have stated their intention to cut back, and the Scottish Government has laid out plans to get rid of cotton buds and straws.
The presence of such items on beaches around the country has been highlighted by the Marine Conservation Society, which has calculated that straws , cups and coffee stirrers alone making up over 20 per cent of all the litter collected by volunteers. The organisation has therefore welcomed the BBC's three-year plan.
Latte levy: The plastic problem inside your coffee cup
"This is great news in the fight against single use plastics," said Sue Kinsey, senior pollution policy officer at the Marine Conservation Society.
"Each of these actions helps to keep the problem of plastic pollution high on the agenda and will hopefully have a domino effect as more and more people, companies and groups realise that so much plastic is unnecessary and that it is easy to either not use an item or find a reusable alternative."
Plastic has been high on the political agenda since Theresa May launched a 25 year environment plan, which set out to eliminate all avoidable plastic waste by the end of 2042.
While environmentalists welcomed the focus on pollution, many argued the Government's plans lacked the legal underpinnings to make a real difference to the country's plastic consumption.
"The BBC are already a bit of a hero amongst those of us worried about the millions of tonnes of plastic entering our oceans every year, as their Blue Planet II series did as much to raise awareness of this issue as years of campaigning," said Louise Edge, senior campaigner at Greenpeace UK.
"But awareness raising is only step one, so it's really encouraging to see them moving on to taking action, and that their timetable is two years, rather than Theresa May's 25."
Join our commenting forum
Join thought-provoking conversations, follow other Independent readers and see their replies