Beatrix Potter: bestselling author, artist – and expert on our native mushrooms
Potter's science paper to be presented to society that rejected it in 1897 because she was a woman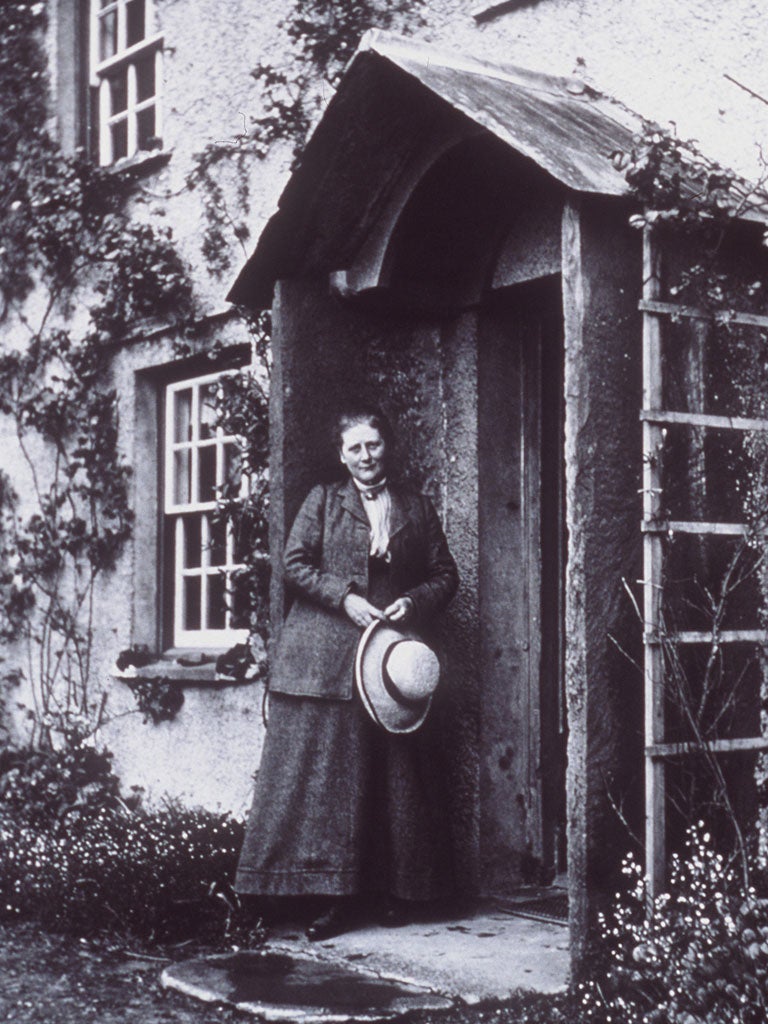 To generations of children, she is the author whose fertile mind created the likes of Peter Rabbit and Jemima Puddleduck and the genial figure portrayed onscreen by Renée Zellweger, whose books became some of the most recognisable and popular in history.
Thanks to Victorian sensitivites, however, which could not bear women and science to be in the same room, Beatrix Potter was barred from presenting what some consider to be among her best work: her findings in the field of mycology, or the study of fungi.
That injustice will soon be addressed when a female academic presents a summary of her observations to London's Linnean Society, the very organisation that told Miss Helen B Potter she was not welcome in 1897.
According to some academics, Potter's close observations presented as watercolour paintings were part of the movement which helped scientists eventually reclassify fungi as a kingdom separate of plants and animals.
"Beatrix Potter looked into the germination of their spores. The illustrations which survive stand up as beautiful and highly accurate representations, so her observational powers were clearly very good. In that way, they are not dissimilar to the drawings which accompanied her children's books," said Dr Elizabeth Rollinson, Executive Secretary of the Linnean Society of London.
But when Miss Potter came to present her findings to the Society, she was told they would have to be read by a man because women were not allowed to become members.
By the time they were, Miss Potter's career in fiction writing was beginning to hit its stride with The Tale of Squirrel Nutkin, The Tailor of Gloucester, The Tale of Benjamin Bunny and The Tale of Two Bad Mice joining her most famous work, The Tale of Peter Rabbit.
The paper, the only one Miss Potter ever produced, was accepted for publication but she was never to see her work printed. Soon afterwards, records show she asked for the work to be returned in order to make some changes and never resubmitted it.
The drawings are exhibited at the Armitt Museum in Ambleside, Cumbria. The original paper is lost but, to mark the Armitt's centenary, an expert in fungi, Ali Murfitt will present a summary in April. She will do so alongside the patron of the Beatrix Potter Society, the actress Patricia Routledge.
The curator of the Armitt, Deborah Walsh, said: "This is a very exciting prospect which will highlight the immensely important and influential nature of the work which Beatrix Potter achieved, and will bring to national attention the wonderful collection of her work which our museum holds."
Join our commenting forum
Join thought-provoking conversations, follow other Independent readers and see their replies