Biden to select former Michigan governor Jennifer Granholm as energy secretary, reports say
Energy Department will play crucial role in new president's pledge to drastically lower US emissions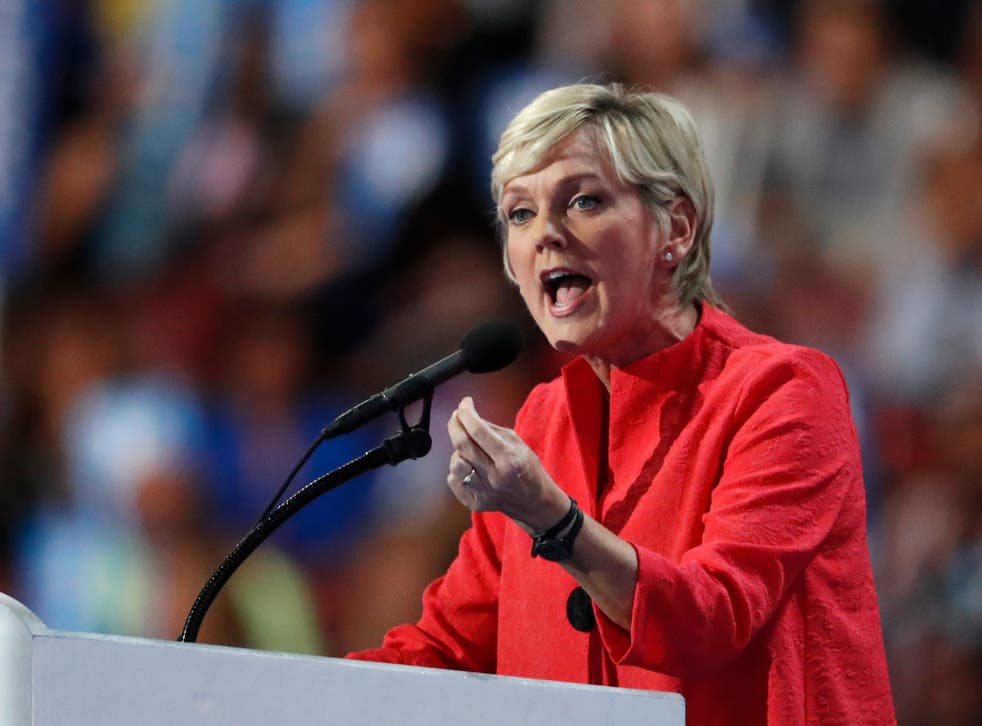 President-elect Joe Biden is expected to select former Michigan governor Jennifer Granholm as his Secretary of Energy, according to reports.
If confirmed, she would be the second woman to hold the position, which could play a critical role as part of the administration's goal of hitting net-zero emissions in the US by 2050, with a significant reduction by 2035.
The president-elect has proposed a $2trn "clean energy" infrastructure plan to combat the growing climate emergency – and Donald Trump's failure to address the crisis in his four years in office – through investments in construction projects, housing, power generation, mass transit and the auto industry as the nation moves away from fossil fuel production.
Mr Biden's vision for the department is in stark contrast to the one helmed by Trump's appointees Rick Perry, who resigned in 2019, and Dan Brouillette, who has led the office since Mr Perry's departure.
As Michigan's first female governor, Ms Granholm pushed for an auto industry bailout in the wake of the 2008 financial crisis, and she has advocated for US development of zero-emission vehicles in recent years, arguing to pull the industry ahead of its international competitors. She also is on the board of Proterra, a California-based electric bus manufacturer.
She currently teaches law and public policy at the University of California, Berkeley School of Law.
A bulk of the Energy Department's budget – more than $27bn – is focused on maintaining the nation's nuclear programme, but it oversees more than a dozen labs tasked with developing renewable energy production. The department also plays a role in developing standards for building emissions and appliances, areas that the Biden administration will also target in its emissions battle.
In an op-ed for The Detroit News following the president-elect's victory in the 2020 presidential election, Ms Granholm pushed for greater private-sector support from government agencies "to help us fully realize the potential of a zero-carbon future" as she argued for Michigan to embrace measures towards a "flourishing clean energy economy if policymakers take action beyond short-term emergency measures."
"The economics are clear: The time for a low-carbon recovery is now," she wrote.
Join our new commenting forum
Join thought-provoking conversations, follow other Independent readers and see their replies