Big Six providers lose 100,000 households to ground-breaking green energy scheme
Deal with Good Energy firm will save households £232 a year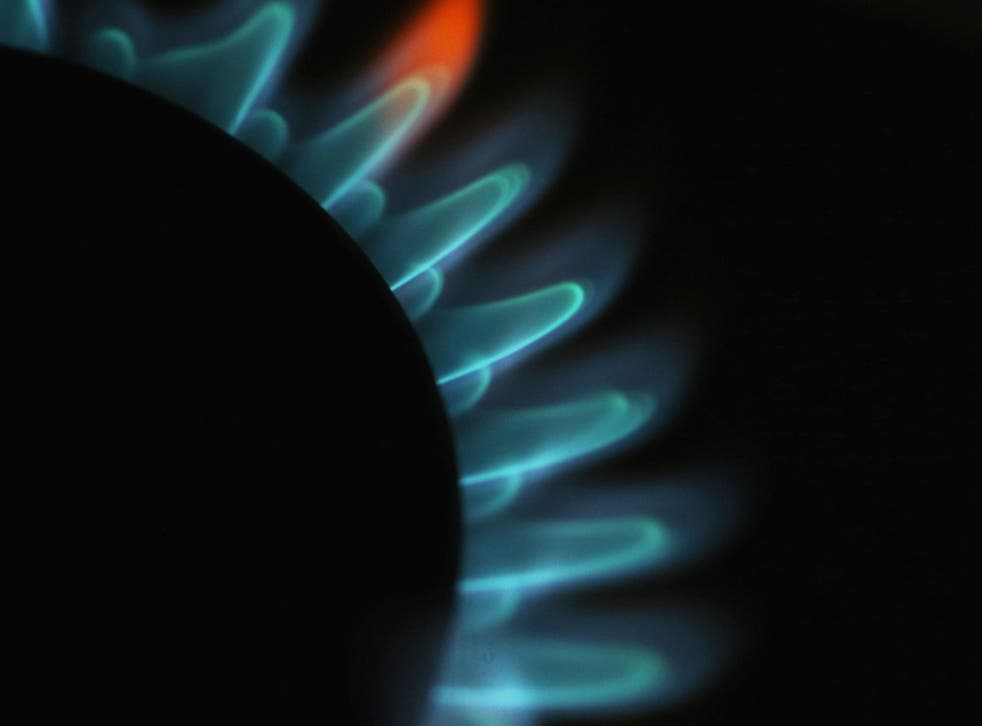 More than 100,000 households are deserting the Big Six energy providers to take up a green tariff at a much smaller utility after using their collective bargaining power to negotiate a deal that will cut their bill by more than £200 a year.
This is by far the biggest customer switch from fossil fuels to renewable energy in the UK and is the result of a ground-breaking campaign, backed by The Independent, that demonstrates the power of collective action. The fossil fuel-heavy tariffs that turned dominate the energy industry are typically cheaper than green tariffs, because renewable power requires a higher level of subsidy.
But by combining their buying power, the households were able to negotiate a rate that was £232 cheaper than the average Big Six customer pays for gas and electricity – while helping the planet by reducing CO2 emissions.
The deal struck with Good Energy, a British company based in Wiltshire that generates renewable electricity, will be confirmed tomorrow. The firm, which has its own wind turbines and solar farms, previously supplied electricity to about 55,000 customers.
The alliance of customers was brought together through the Clean Energy Switch campaign, which was launched at the start of the month by the activism group 38 Degrees and the Big Deal, a consumer collective. "People power's delivered. By coming together we've got an incredible deal. And by switching en masse we're sending a powerful message to the Big Six and to Government – we're sick of being ripped off, misled and treated badly by big polluting companies," Maddy Carroll, campaign director at 38 Degrees, said.
The Liberal Democrat leader, Tim Farron, said: "The number of people signing up clearly shows the wealth of support behind clean, green, affordable energy. This should be a wake-up call to the Big Six and to the Government who must now recognise that green energy is popular, and does not cost the earth."
The Energy Secretary, Amber Rudd, also threw her weight behind the campaign. "The power of consumers getting together and negotiating a better deal that works for them is clear. Initiatives like the Clean Energy Switch will help transform how customers buy their energy in the UK," she said.
The Government has announced a series of cuts to renewable-energy subsidies since being elected. These include abolishing new subsidies for onshore wind farms and solar parks and cutting support for smaller-scale solar panel installations by 87 per cent – which will prevent nearly a million households, communities and schools which would have installed panels from doing so, the Government estimates.
About 100,747 households have agreed a deal with Good Energy that will see the independent supplier providing a gas and electricity tariff in which the electricity is generated entirely from wind, solar and other renewable sources.
It will cost the average customer £947 a year, compared with £1,112 for other Good Energy customers and £1,179 at the Big Six. Apart from encouraging households to use green electricity by offering better deals, the scheme aims to put pressure on the Big Six firms to cut their reliance on fossil fuel generation and spur further investment in renewable technologies.
The Independent revealed this month the Big Six providers – which provide power to nine out of 10 UK households – have quietly dropped their 100 per cent renewable tariffs in the past two years.
Customers can sign up to the campaign until 28 October.
How to sign up
If you want to sign up to the 100 per cent renewable tariff that Clean Energy Switch has negotiated with Good Energy there is still time – you have until 11.59pm on 28 October.
Go to thebigdeal.com and enter your email and postcode to get started (you don't have to pay anything to switch at any point and you are not obliged to switch until you sign up).
You will be asked to enter basic information about your energy use and you will be told how much you would pay under the deal that has been agreed. If you decide to switch you can fill out a form online – the organisers say the process takes five minutes.
Join our new commenting forum
Join thought-provoking conversations, follow other Independent readers and see their replies