Birds that were once a common sight in Britain take flight, never to return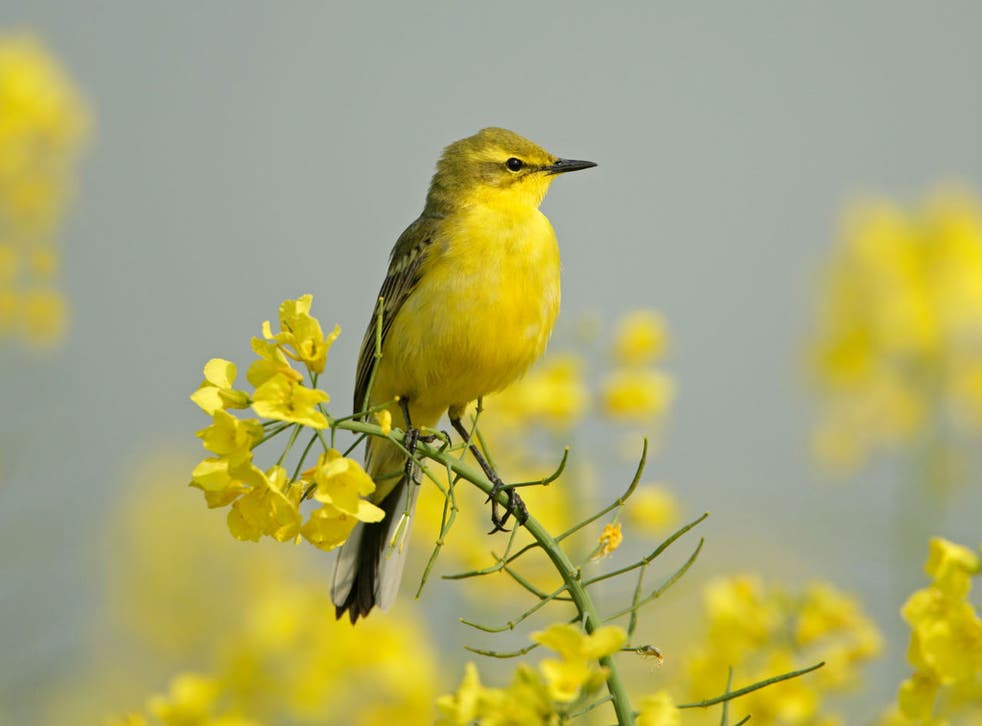 The sharp decline in some of Britain's most common bird species is resulting for the first time in their disappearance from some parts of the United Kingdom, conservationists warn today.
An annual stocktake of bird populations by a coalition of nature groups shows that many of the country's 107 most familiar species, such as the starling and grey partridge, are suffering "plummeting" population changes compared with the 1990s.
But as well as losing numbers across the board, The State of the UK's Birds warns that species are vanishing from sections of the country where they once thrived as their geographical range shrinks with their population.
The unique British race of the yellow wagtail, which has a brighter yellow head compared to its European cousins, has declined by 45 per cent since 1995 but its range has also reduced by nearly a third and the species has vanished from large areas of England as well as the entirety of Wales.
The corn bunting, a dumpy farmland bird once abundant across the countryside, is now extinct in Ireland and the cuckoo has disappeared from large parts of South-east England and the Midlands.
Dr Mark Eaton, a conservation scientist with the Royal Society for the Protection of Birds, said: "I think many of us have been shocked by how poorly some of our most familiar species are faring. Many of the birds we're referring to aren't rare and don't occur in remote locations.
"On the contrary, they are the ones you used to see while walking the dog or enjoying a family picnic. But over two decades many of these species have ebbed way from huge swathes of our countryside."
The study found that 16 of the most common breeding birds have declined by more than a third since 1995, including starling, willow tit, cuckoo, lapwing and whinchat.
Many of these species are reliant on habitat in the wider countryside rather than special sites such as nature reserves. Of particular concern are the grey partridge and the turtle dove, numbers of which have halved in the last 18 years.
The shrinking geographical spread of species is catalogued in an atlas produced by the British Trust for Ornithology (BTO) charting changes to bird distributions between 2007 and 2011 based on data gathered from tens of thousands of ornithologists.
Other species which have reduced their range are the snipe and the lapwing, which is disappearing from western Britain and Northern Ireland.
Scientists have also spotted the early signs of a trend for species struggling in parts of England, such as the cuckoo, to start doing better in Scotland, perhaps as wetter, warmer winters improve breeding conditions.
The groups also underlined the improving fortunes of species the red kite, now thriving in parts of England.
Join our new commenting forum
Join thought-provoking conversations, follow other Independent readers and see their replies