Bison rangers required to manage introduction of UK's first herd in 6,000 years
Keystone species will naturally manage woodlands to create beneficial ecosystems for other animals and plants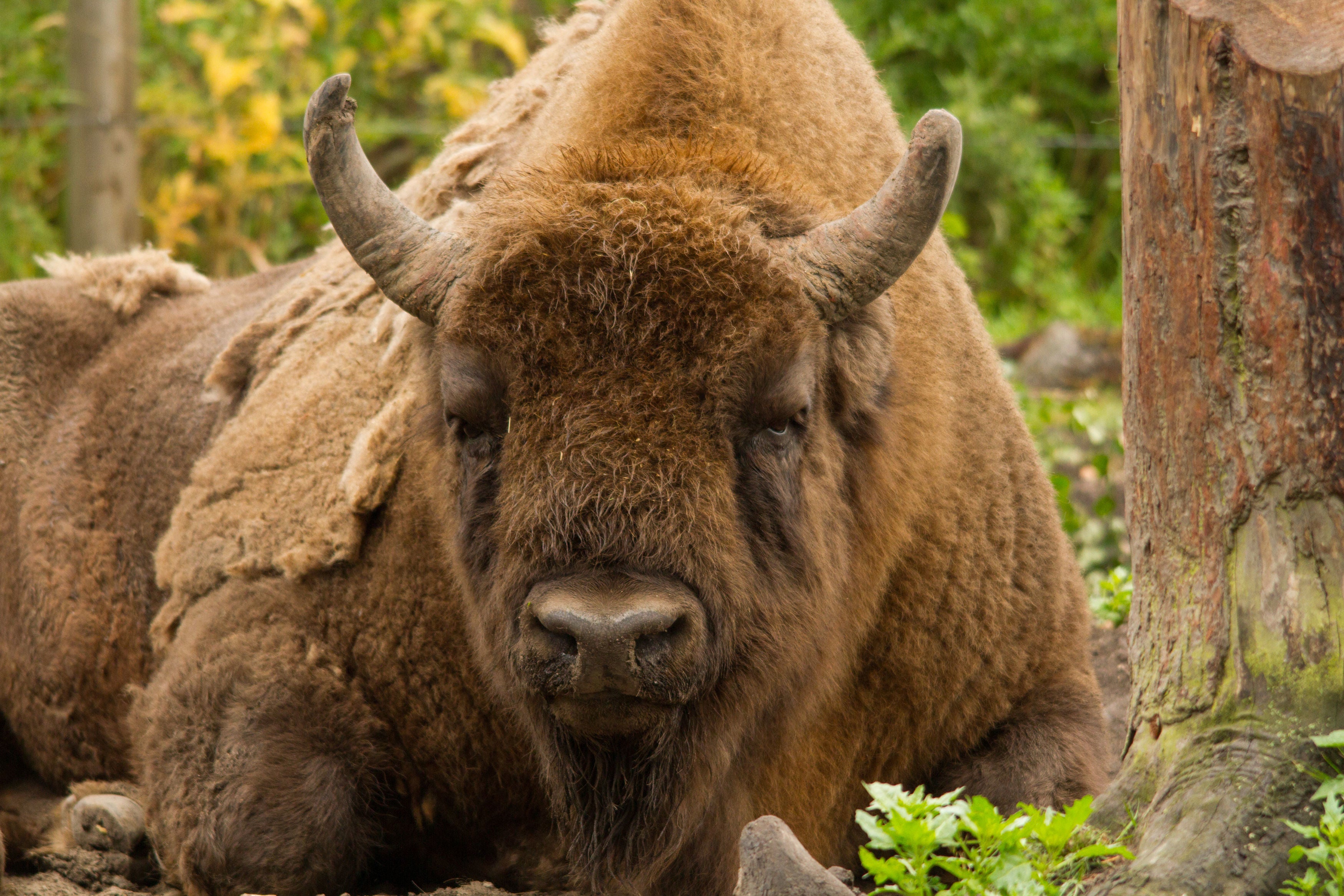 After an absence of 6,000 years, bison are set to be reintroduced to the UK, prompting recruitment for the UK's first dedicated rangers to help manage the return of the massive mammals.
Two people are to be employed by Kent Wildlife Trust and the Wildwood Trust, as part of their Wilder Blean project to restore Blean Woods, near Canterbury.
The European bison, the largest land mammal on the continent is the closest living relative to the globally extinct ancient steppe bison which would have once roamed Britain, until human hunting along with habitat changes led to its demise.
The bison would have been one of several "keystone species", whose presence naturally managed woodland habitats.
The enormous ruminants, which can weigh up to a tonne, kill or damage some trees while foraging, or by vigorously rubbing against them to remove their winter coats. This natural coppicing creates new opportunities for other species by creating open clearings which can allow certain native plants and animals to thrive, while dead wood provides food and shelter for insects, which go on to feed birds.
Among the bird species expected to benefit are nightingales - one the most endangered birds in the UK due to habitat loss; and turtle doves - the UK's fastest declining bird species and which is on the brink of extinction, according to the Wildlife Trusts.
The herd of four European bison will be introduced into a 200-hectare (500-acre) fenced enclosure in the woods. After an adjustment period, viewing platforms will be opened to the public.
The job description states: "The bison must be kept in as wild a state as possible in order for them to display their natural behaviour and have the greatest positive impact on the site therefore careful and sympathetic management will be essential to the fulfilment of this role."
Rangers will be responsible for compliance licences, health checks, safety, maintaining infrastructure such as gates and fences round the project, risk assessment and planning and monitoring visitor interactions with the bison.
Training for the role will include time at several sites with bison in the Netherlands managed by nature organisation ARK Natuur Ontwikkeling, to help the rangers understand how to manage free-ranging bison.
Candidates are not expected to have significant experience with bison, but do need ecological knowledge, understanding of animal behaviour and a passion to tell others about the animals, which arrive in spring 2022.
Stan Smith, wilder landscapes manager at Kent Wildlife Trust, said: "This is a truly unique role for the UK, it's a chance to manage a free-roaming herd of Europe's largest living land mammal and to develop an entirely new skill set which will enable the success of this and future wilding projects.
"This is a first step to European bison becoming more frequent tools for the restoration of ecosystems in Britain and for two individuals to get to know these animals like no other."
Mark Habben, head of living collections at the Wildwood Trust, said it would be "the job of a lifetime" for two people who are passionate about conservation and nature.
He said the successful individuals will also work closely with the resident bison and experts at the Wildwood Trust's wildlife park.
"This is a unique job and a first of its kind to be advertised in Britain. European bison are a fascinating, important species in the UK and we look forward to the positive impact that they will have when inhabiting the Blean Woods."
The project is being funded with £1,125,000 raised by players of the People's Postcode Lottery, as part of the Dream Fund, which was created to give charities and good causes the opportunity to deliver their dream project over a two-year period.
Additional reporting by PA.
Join our commenting forum
Join thought-provoking conversations, follow other Independent readers and see their replies