Bitter harvest: honey supplies run short after wet summer upsets bees' routine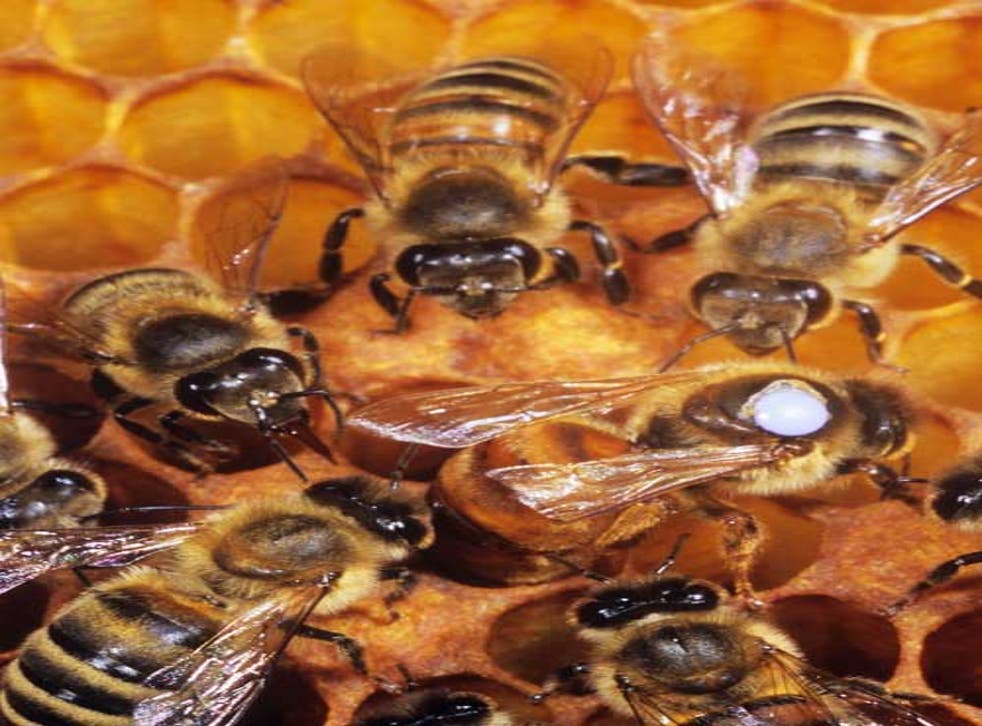 Bad news for those with a sweet tooth. British honey may be in short supply in some parts of the country this year after a very poor honey harvest in 2007.
If the washout summer was bad for us, for honey bees it was much worse. The record rains frequently prevented bees from foraging, stopped hive expansion and meant that honey production levels were often sharply down across the country, according to the British Beekeepers' Association (BBKA). "The summer of 2007 was an awful one for British honey bees," said the BBKA president, Tim Lovett.
"Some of the flowering, such as the flowering of the lime trees, which is important for the bees, coincided with periods of heavy rain, so in some places the bees will have missed it entirely." Bees do not forage when it rains, he explained, because in the wet weather they lose body temperature, grow sluggish, cannot get back to the hive and eventually die.
The soggy conditions also meant that it was difficult for beekeepers who had lost bees during the winter – to disease, for example – to rebuild their stocks in the summer months. And when autumn arrived and some beekeepers took their hives up onto moorland for heather honey, the situation was also found to be bad.
Although the picture varied across the country, the general trend was down, according to Mr Lovett, by a minimum of 10 per cent compared with the supply in previous years.
Mr Lovett suffered significant losses himself. He would normally expect to get about 160lbs of honey from his four hives at his home in Esher, Surrey, but last year only harvested about 100lbs, he said. "I think British and local honey will certainly be in shorter supply than normal in outlets such as health food shops," he added.
Mike Brown, head of the National Bee Unit, which is run by the Department for Environment, Food and Rural Affairs, said that honey yields were definitely down. "Although strangely, some people had a very good year, others produced absolutely nothing," he said. "We estimate that in 2006, beekeepers produced a total of about 6,500 to 7,000 tonnes. Last year it was more like 4,000."
Beekeepers in Wales have been particularly hard hit. John Tayler, secretary of the Welsh Beekeepers' Association said that 2007 was one of the worst harvests he could remember. Worker bees which foraged for nectar had a strong dislike for inclement weather, he said, and he blamed a lack of sunshine for the failure of plants to produce enough nectar for the bees to forage anyway.
There was a shortage right across Wales. Mr Tayler said: "Generally across Wales it was a poor honey harvest last year for the vast majority of beekeepers,". He added that he had 16 hives near Llandovery in Carmarthenshire which, in a good year, would normally produce up as much as 600lbs of honey, but last year the harvest plummeted to just 40lbs. "There's bound to be a shortage of what I call gourmet honey – privately produced – in the shops," he explained. "Last summer's bad weather certainly had an affect on production."
Join our new commenting forum
Join thought-provoking conversations, follow other Independent readers and see their replies