BP and Shell planning for catastrophic 5°C global warming despite publicly backing Paris climate agreement
Companies are trying to 'have their oil and drink it' by committing to 2°C in public while planning for much higher temperature rises, says shareholder campaign group, ShareAction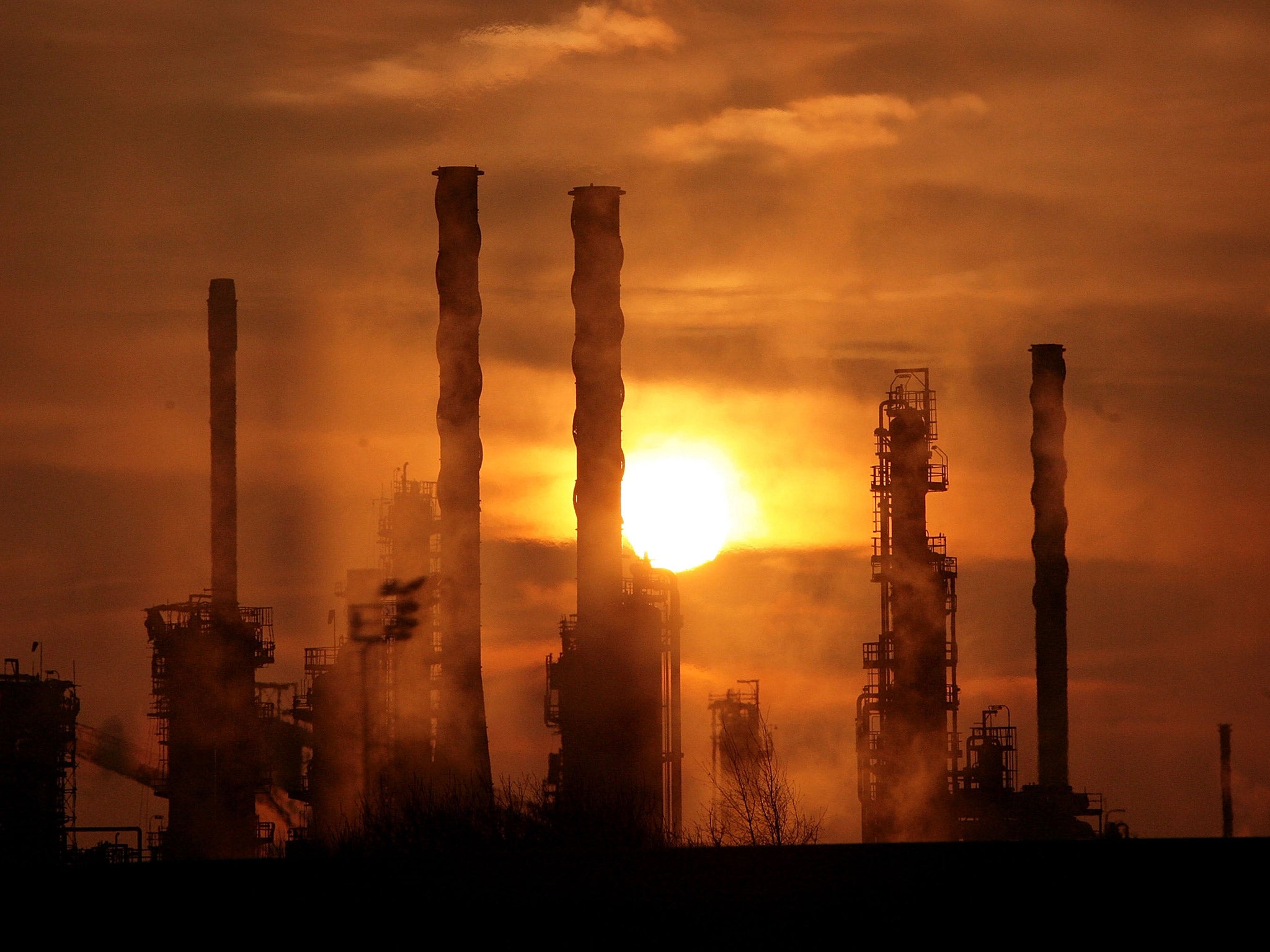 Oil giants Shell and BP are planning for global temperatures to rise as much as 5°C by the middle of the century. The level is more than double the upper limit committed to by most countries in the world under the Paris Climate Agreement, which both companies publicly support.
The discrepancy demonstrates that the companies are keeping shareholders in the dark about the risks posed to their businesses by climate change, according to two new reports published by investment campaign group Share Action. Many climate scientists say that a temperature rise of 5°C would be catastrophic for the planet.
ShareAction claims that the companies' actions put the value of millions of people's pensions at risk. Two years after BP and Shell shareholders voted resoundingly in favour of forcing the companies to make detailed disclosures about climate risks, the companies have made unconvincing steps forward, according to the reports.
ShareAction said that Shell and BP are meeting their legal requirements, but are putting shareholders' capital at risk because of numerous failings in their plans for the future.
Neither company sets targets to reduce emissions and BP's total investment in renewable and clean technologies has actually shrunk since 2005, the reports said. That's despite the company's public-facing image of being "beyond petroleum".
BP invests just 1.3 per cent of its total capital expenditure in low-carbon projects while Shell has pledged to invest 3 per cent of its annual spend on low-carbon by 2020.
Both companies assess the resilience of their businesses against climate models in which temperatures warm by between 3°C and 5°C.
A maximum warming of 2°C beyond pre-industrial levels is the central aim of the landmark Paris climate agreement, which both firms say they support. It is widely believed that any warming beyond 2°C could cause serious and potentially irreversible changes to the climate.
Shell reaffirmed its commitment to the Paris Agreement in a statement publicising its most recent AGM. "Shell has a clear strategy, resilient in a 2°C world," the company said, but its change modelling document states that "the emissions pathways until the middle of the century overshoots the trajectory of a 2°C goal".
ShareAction's report also found that top executives at both Shell and BP are still given incentives to pursue strategies centred on oil and gas and are paid bonuses over three to six years for fossil fuel projects that could have damaging effects for shareholders decades later.
Michael Chaitow, senior campaigns officer at ShareAction, said the report revealed an "uncomfortable discrepancy" between Shell and BP's public support for a low-carbon economy and their actual business planning.
"Shell and BP want to have their oil and drink it too, by advocating for the landmark Paris Agreement to limit global temperature rises to below 2°C degrees, while planning for scenarios that would violate it," he said.
The group called on Shell and BP shareholders, which include powerful institutional investors, to demand that the two oil companies do more to tackle climate change.
In 2015, more than 98 per cent of shareholders in both Shell and BP voted for resolutions that require the companies to regularly report on their emissions, resilience to climate change, investment in low-carbon technology and executive incentives.
The resolutions helped pave the way for subsequent shareholder resolutions on climate-related disclosure at oil and gas companies including Exxon and Occidental Petroleum.
Business news: In pictures
Show all 13
Following the Shell and BP resolutions, billionaire businessman and former New York Mayor, Michael Bloomberg, founded a task force to press companies to properly disclose to the world the risks that climate change presents.
Catherine Howarth, chief executive of ShareAction, said the chief executives of both Shell and BP are running companies that look "poorly prepared for the speed of technological and economic change now underway in the global energy market".
She added: "Millions of pension savers are exposed to Shell and BP's shares. These reports challenge the professional investors looking after our pension savings to manage the growing financial risks facing BP and Shell more actively in the coming year."
Neither BP nor Shell would comment on the report directly. BP said it "anticipates a range of scenarios to give us flexibility in our approach".
Join our commenting forum
Join thought-provoking conversations, follow other Independent readers and see their replies