Brexit will cause 'decade of damaging uncertainty' for the environment, warns outgoing National Trust chief
'We have already seen examples of short-term decision-making' says Dame Helen Ghosh
Patrick Wernham
Friday 04 August 2017 11:42 Comments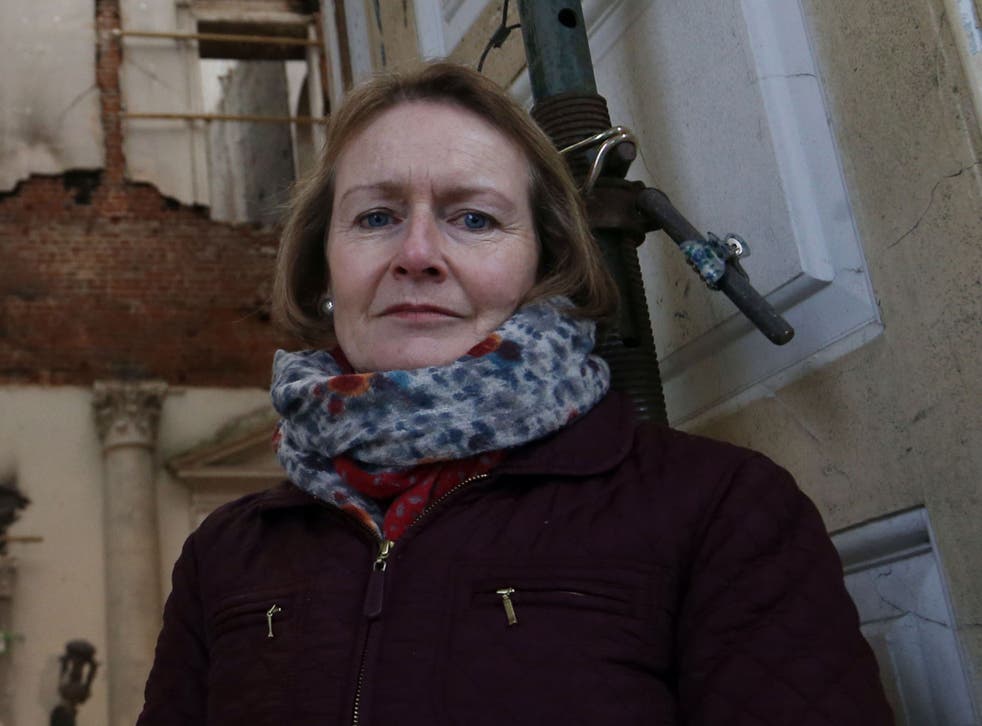 A "decade of damaging uncertainty" as a result of Brexit is putting the environment at risk, according to the outgoing chief of the National Trust.
Dame Helen Ghosh said that farmers are turning to environmentally damaging agricultural practices in the hope of short-term revenue, because they are unclear as to what the government's plans are post-Brexit.
As a result, she has urged the government to give farmers more information as to future plans, and "assure farmers that there will be schemes of support for environmental action and they can confidently rely on that now for their planning."
"We have already seen examples of short-term decision-making, where farmers – in response to uncertainty about the future and income – have chosen not to re-enter stewardship or have ploughed up pasture created with support from stewardship schemes back into arable to shore-up their immediate revenue streams," she told an audience at Countryfile Live at Blenheim Palace.
She added this was "very understandable but heart-breaking".
The government needed to give more clarity as to what would happen in the transition period after the UK leaves the EU in 2019, and with it the Common Agricultural Policy, she said, adding that farms are like any other business in needing to plan and invest for the future.
While the government has already committed to retaining the current EU farming framework until 2020 and £3bn worth of subsidies until 2022, Dame Helen said that the National Trust and other environmental charities "are clear that £3bn a year still will be needed into the foreseeable future."
Despite the uncertainty it has caused, Dame Helen said that Brexit represented an opportunity to rethink how we spend public money on the countryside, adding that "in all sorts of ways, the current EU subsidy system is broken."
She also praised Michael Gove, as well as organisations and businesses, for having recognised that public money should be spent on countryside projects that had some wider benefit to society, such as wildlife and landscapes.
This is not always the case under the Common Agricultural Policy, which for example disincentivises the planting of trees, Dame Helen said.
UK news in pictures

Show all 50
Leaving the EU will also allow the UK to be more flexible with its £3bn of funding, Dame Helen added.
However, she also cautioned that "the framework of environmental regulation that has been developed within the EU, including the overarching principles such as precaution and the polluter pays – should be transferred lock, stock and barrel in the post-Brexit world."
National Farmers' Union Deputy President, Minette Batters, said: "The National Trust correctly recognise the uncertainty currently facing the farming sector and the NFU continues to call on Government to provide longer-term clarity on future agriculture policy and stability in the short-term."
"The National Trust rightly highlights the many environmental services farmers contribute to the countryside but the NFU's vision for the future goes much further than this. It includes measures to boost productivity and competitiveness, achieve fair returns from the supply chain, an ambitious trade deal with the EU and measures to manage volatility."
Register for free to continue reading
Registration is a free and easy way to support our truly independent journalism
By registering, you will also enjoy limited access to Premium articles, exclusive newsletters, commenting, and virtual events with our leading journalists
Already have an account? sign in
Join our new commenting forum
Join thought-provoking conversations, follow other Independent readers and see their replies