Brexit: Environmentalists fear 'bonfire' of regulations designed to fight climate change and protect wildlife
Remain campaigners have argued that EU legislation has helped towards tackling water and air pollution, protect endangered species and imposed tough safeguards on the use of genetically modified crops and potentially dangerous chemicals
Rachael Pells
Saturday 25 June 2016 17:34 Comments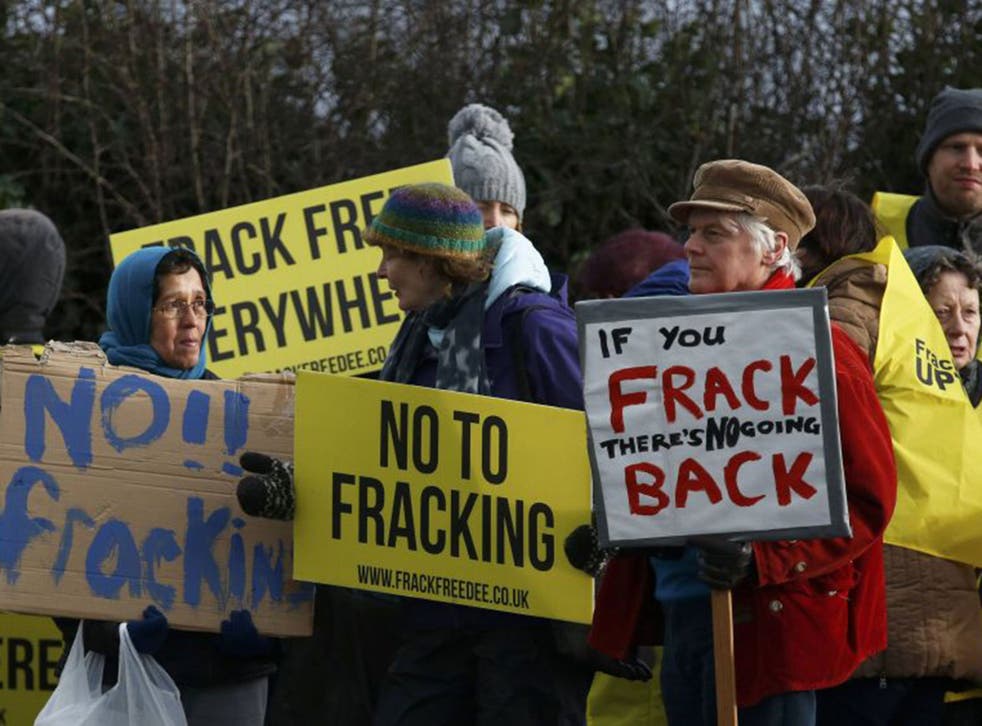 Regulations set in place to help fight climate change and protect Britain's wildlife may be destroyed following the Brexit result, top environmentalists have warned.
Reacting to the vote to leave the European Union, charity groups and climate change campaigners said the result could have a "devastating" effect on the UK environment, since more than 70 per cent of environmental safeguarding comes from European legislation.
Greenpeace UK executive director John Sauven said: "Many of the laws that make our drinking and bathing water safe, our air cleaner, our fishing industry more sustainable and our climate safer now hang by a thread… There is a very real fear that Cameron's successor will come from the school that supports a bonfire of anti-pollution protections."
In an post-referendum statement, Friends of the Earth said the group could "no longer rely on the EU to protect our nature and habitats", adding that clean beaches, air quality and bees were among the factors put at risk by potential loss of EU legislation.
Craig Bennett, Friends of the Earth's CEO, said: "The referendum may be over but many of the difficult debates are only just beginning. The environment must be at the heart of our negotiations with Europe and how we create a positive future for our country. We cannot let the UK return to the days of 'the dirty man of Europe'. Protections for our birds and wildlife, our beaches and rivers, must not be sacrificed in the name of cutting away so-called EU 'red tape'. "
"The environment was rarely mentioned during the referendum but it must now move up the political agenda. With urgent issues like climate change, air pollution and destruction of the natural world already impacting this generation, not just the next, we don't have time for the environment to take a back seat through years of negotiations."
6 ways Britain leaving the EU will affect you

Show all 6
Those in favour of leaving the EU have argued that the UK may soon be free of "red tape" restrictions which are damaging to UK farms and fisheries, the latter being known to discard large quantities of dead fish into the sea to avoid breaking EU quotas.
Remain campaigners, however have praised the EU's record on environmental issues as one of its greatest achievements, arguing that union legislation has helped towards tackling water and air pollution, protect endangered species and impose tough safeguards on the use of genetically modified crops and potentially dangerous chemicals.
While laws that have already been adopted into English and Scottish law will still apply following the UK's departure form the EU, parliament will be able make changes should it choose.
Rules restricting the amount of fracking could also be lifted, since the majority of restrictions come from European directives, Greenpeace analysis suggests.
Green Party MP Caroline Lucas has called on progressive parties to "join forces" in order to "resist any attack on hard won rights" following Brexit.
"This decision could be devastating for the environment," said the MP for Brighton, "The EU has been at the forefront of global action on climate change and Britain has been leading that push. [Friday's] decision not only undermines our standing in the international community, but represents a huge gamble with our own green energy targets and performance."
Register for free to continue reading
Registration is a free and easy way to support our truly independent journalism
By registering, you will also enjoy limited access to Premium articles, exclusive newsletters, commenting, and virtual events with our leading journalists
Already have an account? sign in
Join our new commenting forum
Join thought-provoking conversations, follow other Independent readers and see their replies