Government's post-Brexit agriculture scheme falls short of protection needed to safeguard environment, farmers warn
Call for tougher policies comes after Michael Gove addressed two major farming conferences in Oxford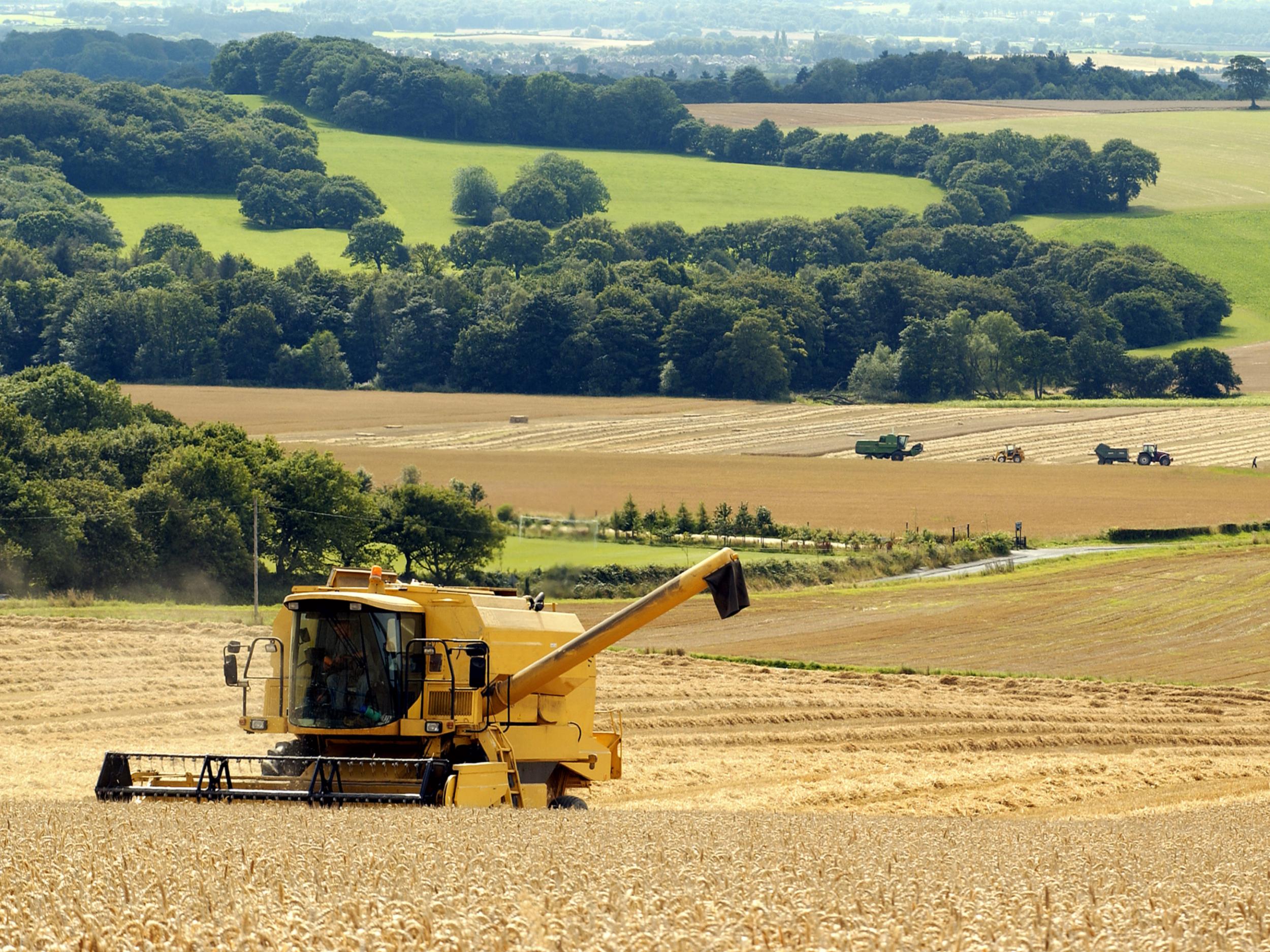 The government's vision for post-Brexit farming does not provide enough protection for the environment, meaning food production is at risk, according to a farming group.
Michael Gove's agriculture bill is a cornerstone of his plan for a "green Brexit", but campaigners say it has fallen short of providing long-term protection for UK nature.
The environment secretary addressed two farming conferences in Oxford on Thursday, one focusing on traditional agriculture and the other based around a more "nature-friendly" approach.
At both events Mr Gove laid out his plans for a system in which farmers are paid money for protecting "public goods" – for example improving water and air quality or restoring habitats.
But Martin Lines, chair of the Nature Friendly Farming Network and an arable farmer in Cambridgeshire, said he was not entirely reassured by the minister's pronouncements.
"He's saying a lot but there's not enough detail," he told The Independent.
"We are getting public pay for public good, but for those farmers that choose not to engage with that policy, how are we going to manage the rest of that landscape?
"Poor farming practices need to be challenged and changed – any farmer that is delivering poor practices needs help and support in changing their farming methods."
The Nature Friendly Farming Network was set up a year ago in response to the devastating wildlife losses, soil depletion and water pollution linked to industrial farming in the UK.
British mammals' fight for survival
Show all 11
The group thinks minimum green standards are required across the board to stop some farmers from polluting indiscriminately, something that is not currently included in the agriculture bill.
If such steps are not taken, they warn environmental degradation could render future food production very difficult.
Mr Lines also said the government needed to enshrine the UK's strict animal welfare and environment standards in law to govern post-Brexit trade deals.
While Mr Gove and other ministers have promised these standards will not be allowed to slip when seeking deals with nations such as the US, campaigners and other MPs are concerned these promises have not been included in the agriculture bill.
"We really need to see it in writing – we cannot rely on MPs and the public to keep an eye on those trade deals," said Mr Lines.
Shadow environment secretary Sue Hayman echoed this sentiment, describing Mr Gove's speech as "totally meaningless" considering the threat posed by post-Brexit deals.
Rumours have swirled for months about lobbying by nations with lower standards to export chlorine-washed chicken and other products not allowed in the UK.
Mr Gove used his speech at the Oxford Farming Conference to berate the EU's Common Agricultural Policy (CAP), which he described as a "bureaucratic straightjacket".
Michael Gove defends lack of post-Brexit protection against chlorinated chicken in agriculture bill
He said being free of these rules would allow enormous environmental progress, but said this would be threatened in the event of a no-deal Brexit.
"We can move to support genuine productivity enhancement and public goods like clean air, climate change mitigation or the improvement of soil, or water quality or improvements to pollinator habitats," he said.
"These real gains risk being undermined if we leave the EU without a deal."
Concerns about post-Brexit trade, as well as a no-deal outcome, were echoed by the National Farmers' Union. President Minette Batters said that with less than 90 days to go until exit day, there was still "enormous uncertainty" about the future of Britain's food production.
Join our commenting forum
Join thought-provoking conversations, follow other Independent readers and see their replies