What would no-deal Brexit mean for UK farmers?
Analysis: EU subsidies account for half of the average farmer's income and many would lose money without them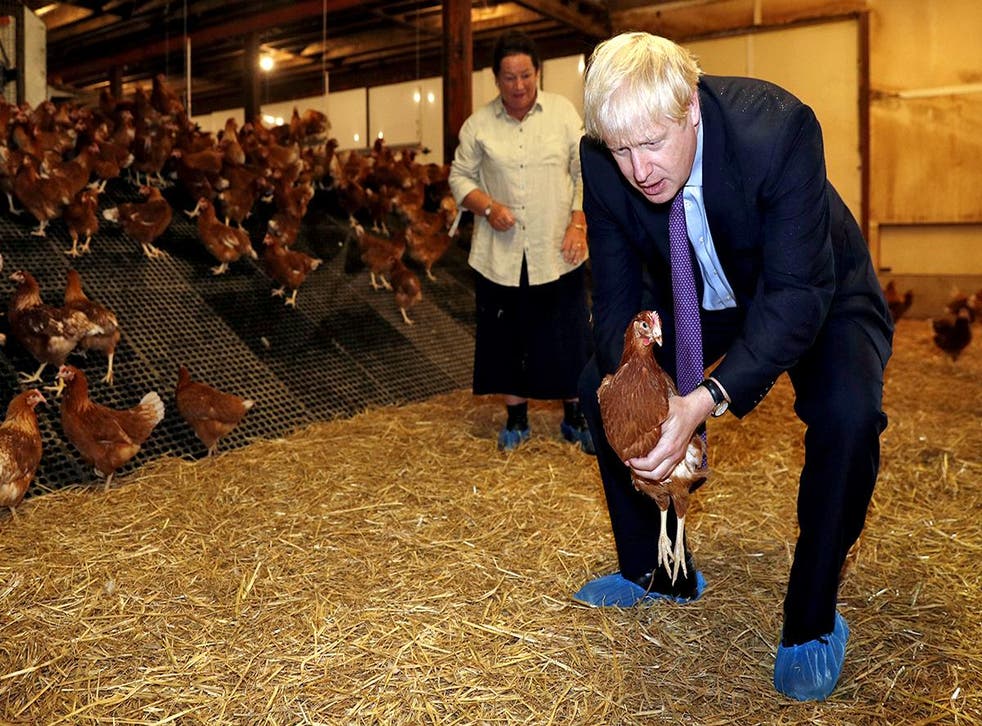 Boris Johnson looked his bumbling old self as he wandered around the Welsh countryside trying to convince farmers a push for hard Brexit wouldn't hurt their business.
He clutched a chicken and promised to "back Britain's great farmers", giving them the support they need after Britain leaves the EU.
However, his plans for a no-deal Brexit are widely considered to be catastrophic for the industry and few farmers would have found comfort in his comments yesterday.
Join our new commenting forum
Join thought-provoking conversations, follow other Independent readers and see their replies