Bridge to nowhere: Bat bridges are failing to prevent deaths, says ecologist
The bridges have been installed to help bats safely cross new highways despite evidence that they do not work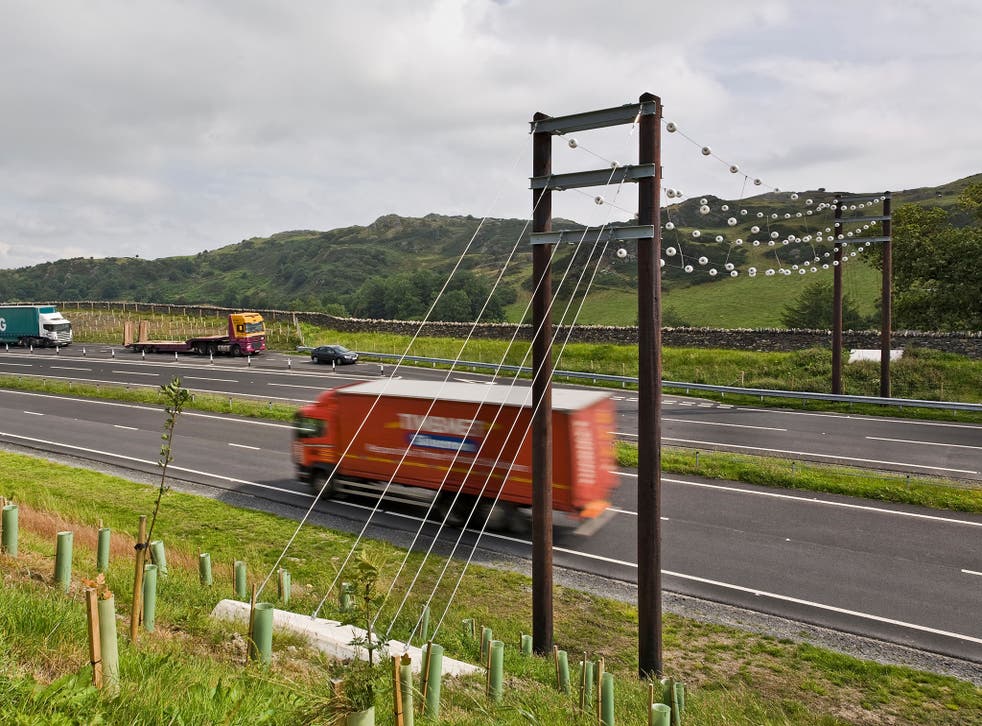 Bat bridges erected across many major British roads to reduce roadkill are a waste of money because bats don't like to use them, one of the UK's leading experts has warned.
The bridges, which can cost hundreds of thousands of pounds, have been installed to help bats safely cross new highways despite evidence that they do not work, according to John Altringham, an ecologist at Leeds University.bats
"I've no idea who came up with this strange idea, nobody seems to admit to it now," he told The Independent. "It seemed to me even before we did the science that no self-respecting bat was going to look at these strange things."
Professor Altringham, who will this week submit a report to the Government on the issue, estimates that between 15,000 and 340,000 bats are killed on our roads every year.
He said road builders were continuing to use bat bridges – essentially poles on either side of the road with some wires strung between them – as a box-ticking exercise, even though they have proved ineffective. He said a "big industry" had grown up about the legal requirements designed to safeguard bats from traffic.
"When you want to build a road, you have to do bat surveys and spend money on these mitigation features. A significant amount of money is spent on it, but then nobody bothers to do any serious or accurate monitoring," professor Altringham said.
Animals in decline

Show all 8
"They are doing what they are obliged to do legally. There's a lot of box-ticking you have to do. There are people who really don't care whether it's successful or not. I think that applies to a lot of the builders."
In 2009, research showed that two bat bridges constructed across a bypass in Cornwall had cost about £27,000 for every bat that used them.
Professor Altringham said there was a "huge amount of uncertainty" about how many bats are killed in the UK. His estimate was calculated using research from the United States and Poland, but he said even if the true number was in the middle or towards the lower end of the range "it's still a potentially significant mortality".
The problem is caused by bats' tendency to fly low to avoid predators when crossing open ground such as a road.
Professor Altringham's research, which he will discuss at the Bat Conservation Trust's Wildlife and Transport Infrastructure Symposium this month, suggests bats are more willing to fly under a road than use a bat bridge. In one case, 96 per cent of bats used an underpass, partly because it lay on a route they had traditionally used. Green bridges – effectively an area of countryside on top of the road – are another technique that, he said, was worthy of further study.
The Highways Agency defended the use of bat bridges as one strategy to reduce deaths. "We are legally bound to protect endangered species such as bats … and after considering all options we look at bat bridges. Our monitoring does show that these structures are used," a spokesperson said. "However, we always look to see if there are further effective ways of protecting our endangered wildlife."
Join our new commenting forum
Join thought-provoking conversations, follow other Independent readers and see their replies