Britain one of the lowest producers of renewable energy in the EU
A report shows that the UK outperforms only Malta and Luxembourg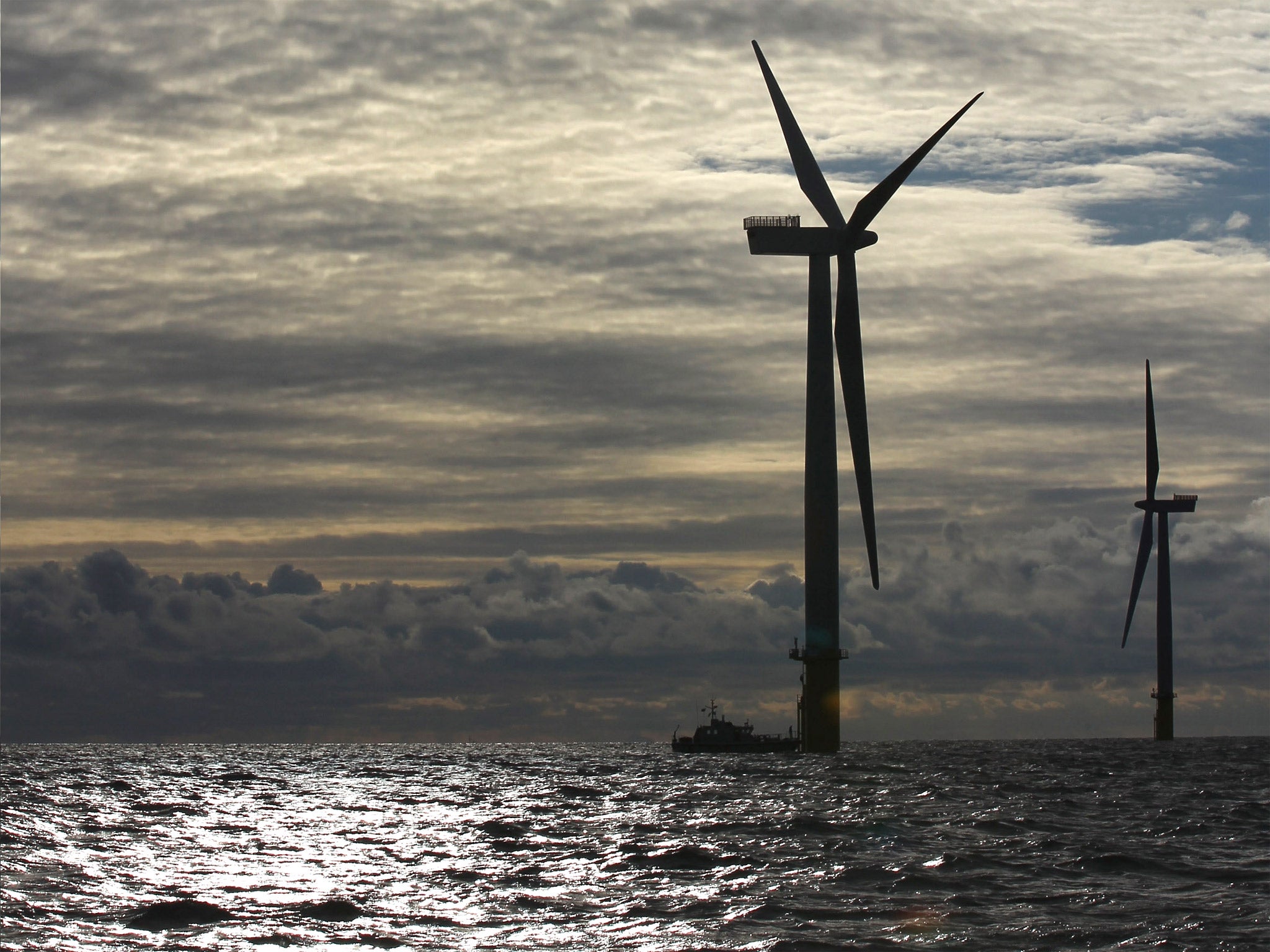 Britain is the third lowest producer of renewable energy in the EU, and is far below its sustainable energy targets for 2020, a recent study has shown.
The report, published by the European Commission's statistical body 'Eurostat', indicates that the UK generates the third least renewable energy within EU28 - the block of 28 European states committed to hitting green energy targets by 2020.
Britain is lagging far behind other EU countries with just 4.2 per cent of its energy derived from green sources, according to Eurostat, only Luxembourg (3.1 per cent) and Malta (1.4 per cent) are performing worse.
The survey investigates the use of renewable energy as a share of total energy consumption between 2004 - when the goals were proposed - and 2012 - the first year for which data has been available.
Britain has increased its contributions from 1.2 per cent to 4.2 per cent over the 8 years in question, leaving an improbable 11.8 per cent gap to make up before 2020, Eurostat reports.
A spokesperson from the Department of Energy and Climate Change (DECC) told The Independent that "The Government is committed to cost-effective renewable energy as part of a balanced, secure and low-carbon energy mix."
"We have clear plans in place to meet our 2020 renewable energy target. We are making good progress. In 2012 we exceeded our 2011/12 interim target for generating renewable energy and we are on course to meet our next target of 5.4 per cent for 2013/2014," said the DECC spokesperson.
However, 5.4 per cent, although an improvement, still leaves the UK far short of its 2020 target which it will not reach at its current trajectory. The DECC has been apportioned £40 million in funds between now and 2020 to help bolster green energy production.
France and Germany's renewable contributions account for 13.4 per cent and 12.4 per cent respectively: at least ten times better than Britain's meagre score that also falls far below the EU28 average of 14.1 per cent
Although the UK's efforts account for a tripling of its commitment to sustainable energy it still puts it below every other developed European nation in terms of contributions to overall energy consumption.
Britain also trails other nations in its efforts to hit energy targets set for 2020 - again featuring in the bottom 3 of all EU nations. At 4.2 per cent the UK is less than a third of the way towards its target of having 15 per cent of all energy generated using renewable means.
The EU report showcases government listlessness since 2004 in regards to green energy and subverts Cameron's claim that the coalition will be "the greenest government ever."
Shortly after being elected, the Prime Minister told the Department of Energy and Climate Change: "We have 5 years to make the decisions that will get this country on track and nowhere are long term decisions more needed than in the fields of energy, climate change and the environment… I want us to be the greenest government ever."
He continued: "We've got a real opportunity to drive the green economy, to have green jobs and green growth... Clearly there's the climate change agenda where we've got to get back on track both nationally and internationally."
In general the Eurostat report presents an upbeat view of EU energy consumption, recording that "Bulgaria, Estonia and Sweden have already achieved their 2020 targets" and Europe's "share of renewables in energy consumption is up to 14 per cent in 2012."
Topping the bill is Norway, for whom 64.5 percent of energy is produced sustainably.
Join our commenting forum
Join thought-provoking conversations, follow other Independent readers and see their replies