Budget 2013: Energy - Cash for fracking: George Osborne's offer to local communities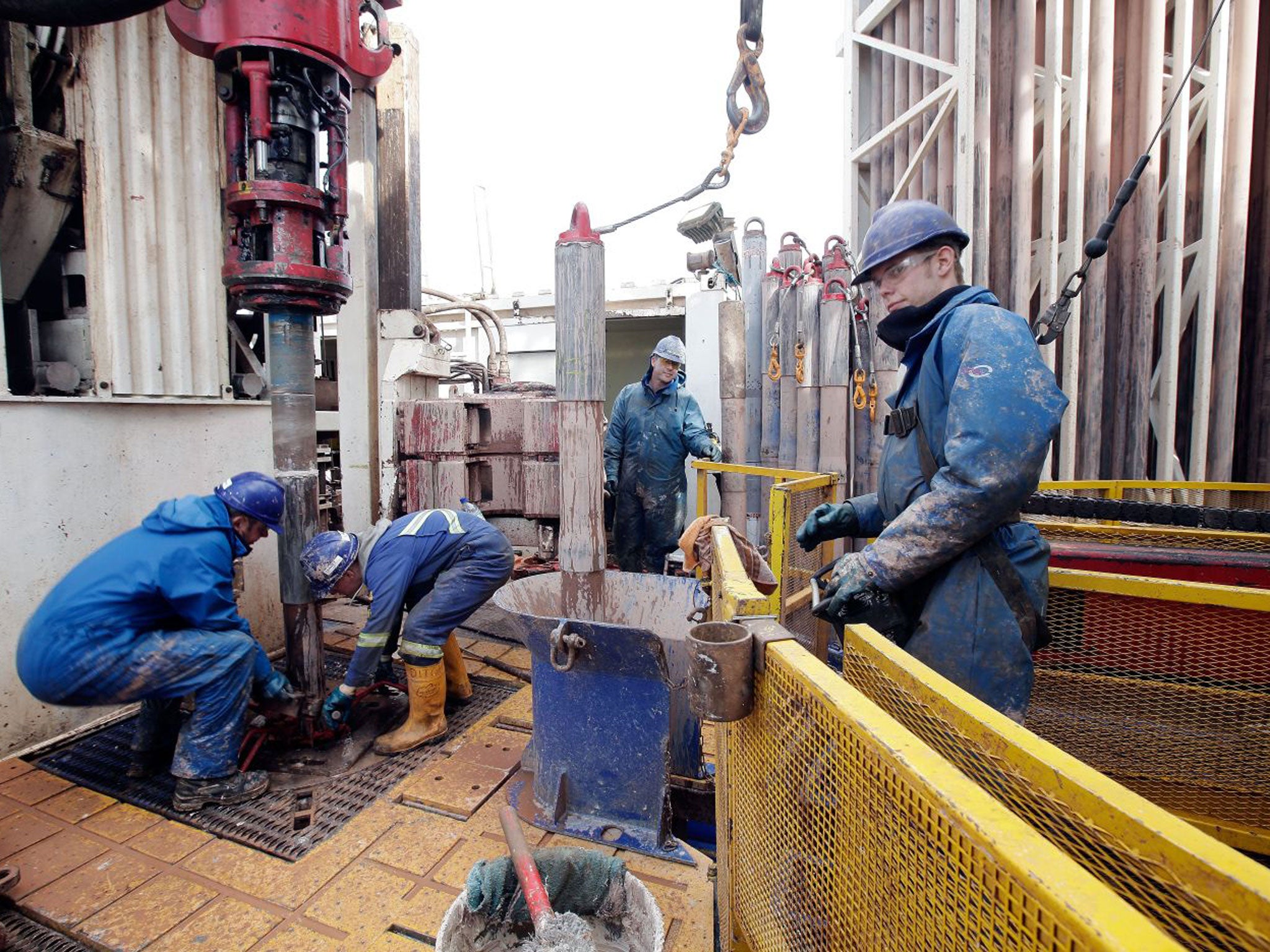 Local communities whose lives are disrupted by the coming new industry of fracking – the extraction of shale gas – may be compensated with substantial financial grants, Mr Osborne indicated.
The Chancellor repeated the pledge he made last December, in his Autumn Statement, that there would be a generous new regime of tax allowances for energy companies to encourage development of the controversial technology.
But he went further and signalled that the Government would also look into the possibility of providing compensatory packages of community benefits, to seek to defuse opposition from people living near fracking wells.
Hydraulic fracturing, to give the technique its full name, involves the high-pressure pumping of a mixture of water, sand and chemicals into underground gas-bearing beds of shale rock. The effect is to shatter the shale and allow the gas to escape, and in the US the technology has undergone a dramatic expansion which has led to a substantial fall in gas prices. Mr Osborne would very much like a shale gas boom in Britain.
But the technique has drawbacks, not least that it can cause earth movements, and the only fracking operation Britain has seen so far, by Cuadrilla Resources near Blackpool, was suspended after two noticeable earthquakes in May 2011, but was allowed to resume in December 2012. There are also fears about groundwater contamination from chemicals used in the process.
So there is likely to be widespread local opposition to planning applications for fracking developments, and Mr Osborne moved to anticipate it when he told MPs: "By the summer, new planning guidance will be available alongside specific proposals to allow local communities to benefit."
Working out what these should be will be one of the first tasks of the Office of Unconventional Gas and Oil – OUGO – which has been set up within the Department of Energy and Climate Change (DECC) to regulate the anticipated shale gas industry. It will come up with proposals by the summer.
The Energy Minister John Hayes said: "Shale gas is an exciting opportunity and has the potential to create jobs and support UK energy security. Local communities must be able to benefit from any shale gas development in their area and the new office will look into how this can be properly achieved."
Mr Hayes's comments gave nothing away about exactly what benefits might accrue to co-operating communities. However, in a letter to the minister last year, the chief executive of Cuadrilla, Francis Egan, wrote: "There is a certain inconvenience that the local population bears in hosting development of this industry… We consider that there should be financial benefits [to the local population] in the form of a share of the tax take."
It is not yet clear if compensation would come from the Government or from fracking companies themselves, but the procedure is likely to resemble the well-known principle of "planning gain", whereby a developer is allowed to build houses on a playing field, say, in return for providing the local community with a swimming pool.
Mr Osborne's support for fracking met with hostility from environmentalists, who see it as an extension of fossil-fuel use at a time when renewable energy is seen as more necessary to fight climate change.
"Shale gas is not the solution to rising energy bills – it's dirty, unnecessary and its extraction will have an earth-shattering impact on local communities across the UK," said Andrew Pendleton of Friends of the Earth.
Join our commenting forum
Join thought-provoking conversations, follow other Independent readers and see their replies