Bumblebees face mass extinction amid 'climate chaos', scientists warn
'We have now entered the world's sixth mass extinction event — the biggest, most rapid global biodiversity crisis since a meteor ended the age of the dinosaurs'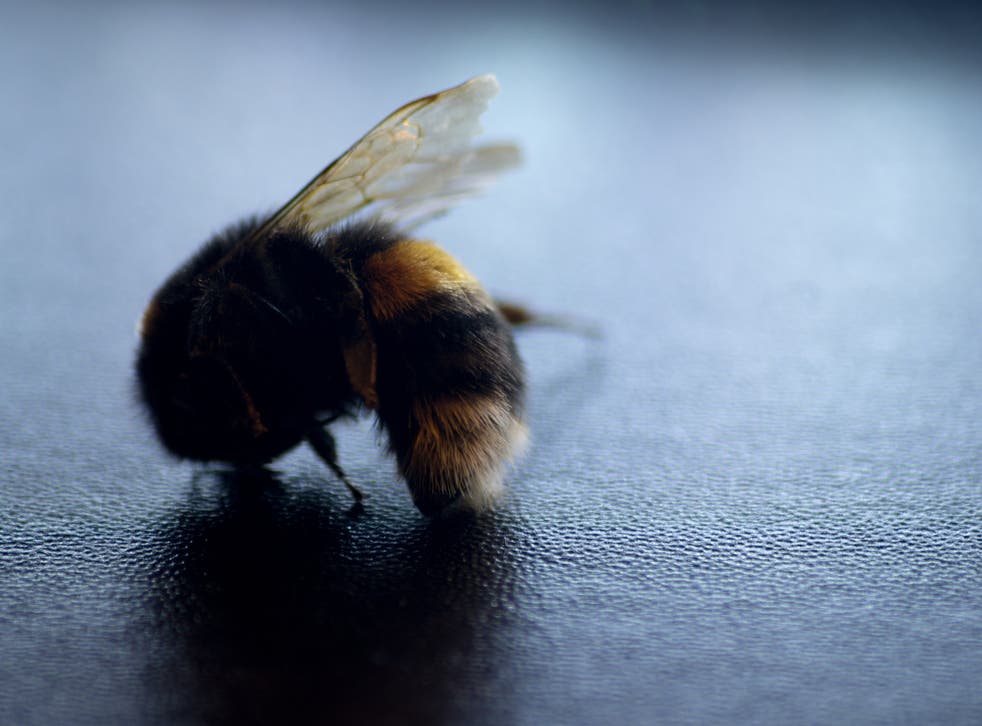 A massive decline of bumblebees — the world's most important pollinators — is now underway due to "climate chaos" and other human impacts on the world, scientists have warned.
A new study reveals bumblebees are currently disappearing at rates "consistent with a mass extinction", and are on course to be wiped out in just a "few decades".
The research by scientists at the University of Ottawa in Canada found in the course of a single human generation, the likelihood of a bumblebee population surviving in a given place has declined by an average of more than 30 per cent, with the climate crisis largely to blame.
"We have now entered the world's sixth mass extinction event, the biggest and most rapid global biodiversity crisis since a meteor ended the age of the dinosaurs," first author Peter Soroye said.
"We've known for a while that climate change is related to the growing extinction risk that animals are facing around the world … so, to stop this, we needed to develop tools that tell us where and why these extinctions will occur."
The researchers examined how climate change increases the frequency of extreme weather events such as heatwaves and droughts, which cause what they describe as "climate chaos", which can be dangerous for animals.
Insects at risk of extinction

Show all 12
Different species have different tolerances for temperature — what is too hot for some might not be for others.
The researchers examined 66 bumblebee species across North America and Europe, using data collected over a 115-year period (1900-2015).
"We [found] that species' extinctions across two continents are caused by hotter and more frequent extremes in temperatures," said Mr Soroye.
"We were able to predict changes both for individual species and for whole communities of bumblebees with a surprisingly high accuracy."
Dr Tim Newbold of University College London, who also worked on the research, said the team had "created a new way to predict local extinctions that tells us, for each species individually, whether climate change is creating temperatures that exceed what the bumblebees can handle".
Bumblebees are vital agricultural pollinators, and are more effective than honeybees. Their decline poses a grave risk to the ability of our species to feed itself. Crops including cucumbers, peppers, tomatoes, vegetables, seed crops, strawberries, blueberries, cane berries, melons, and squash, are all pollinated by bumblebees.
Last year, the UN's deputy secretary general Amina Mohammed warned that "the decline and disappearance of bees and wild insects would have drastic consequences for global ecosystems and human well-being".
The research by the team at Ottawa could provide new methods to help predict extinction risk in other vulnerable species and identify areas where conservation actions are needed, the authors said.
Professor Jeremy Kerr of the University of Ottawa, the study's senior author, said: "This work also holds out hope by implying ways that we might take the sting out of climate change for these and other organisms by maintaining habitats that offer shelter, like trees, shrubs, or slopes, that could let bumblebees get out of the heat.
"Ultimately, we must address climate change itself and every action we take to reduce emissions will help."
The research is published in the journal Science.
Register for free to continue reading
Registration is a free and easy way to support our truly independent journalism
By registering, you will also enjoy limited access to Premium articles, exclusive newsletters, commenting, and virtual events with our leading journalists
Already have an account? sign in
Register for free to continue reading
Registration is a free and easy way to support our truly independent journalism
By registering, you will also enjoy limited access to Premium articles, exclusive newsletters, commenting, and virtual events with our leading journalists
Already have an account? sign in
Join our new commenting forum
Join thought-provoking conversations, follow other Independent readers and see their replies