Cafés should be forced to provide free drinking water to cut plastic pollution, says Keep Britain Tidy
A one-litre plastic bottle takes seven litres of water to make and creates the same amount of carbon dioxide as a car driving a kilometre
Ian Johnston
Environment Correspondent
Thursday 11 May 2017 00:21 Comments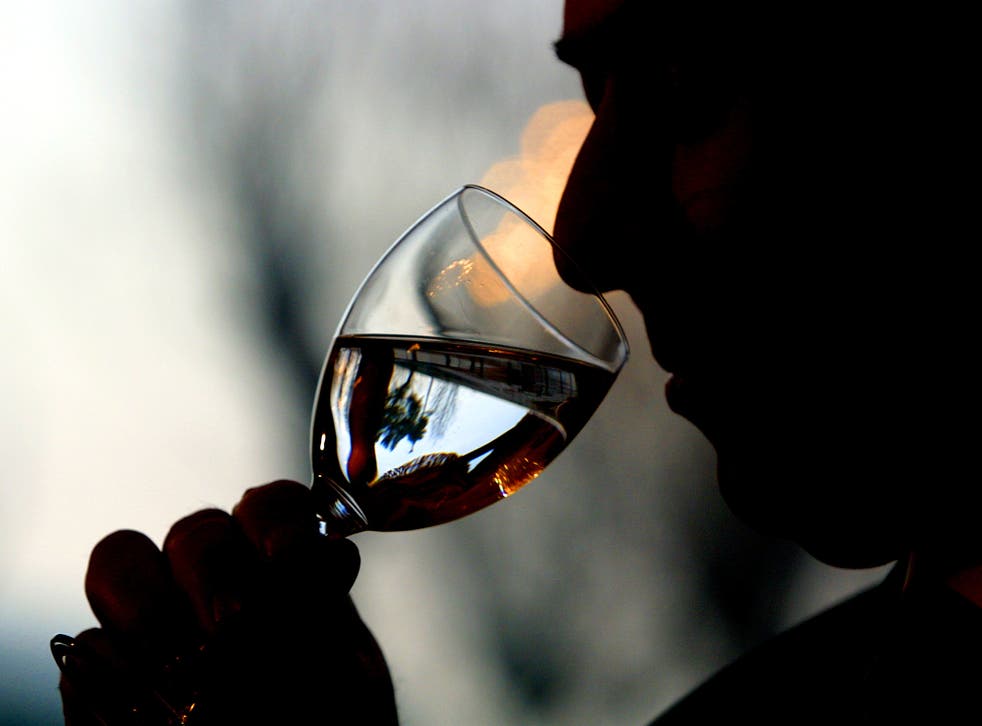 New laws should be passed to force all restaurants and cafés to provide customers with free drinking water to help reduce the astonishing amount of plastic waste created by our love of bottled water, according to a new report.
About three billion litres of bottled water is drunk in the UK every year – and each one-litre plastic bottle takes seven litres of water to make and produces the same amount of carbon dioxide emissions as an oil-powered car driving a kilometre, the Keep Britain Tidy report said.
It is believed such plastic can take more than 450 years to biodegrade in the natural world, where scientists have suggested it should be treated as a toxic substance because of its harmful effects.
Several environmental groups have expressed alarm at the amount of plastic pollution in the seas, with estimates it could surpass fish by weight by 2050.
The Keep Britain Tidy report said increasing the number of places where people could get drinking water to refill a reusable bottle would help reduce the amount of waste from plastic bottles.
It called for new legislation to "encourage greater access to free drinking water from businesses".
"Current UK legislation only requires licensed premises to provide free drinking water to customers, and even then, a loophole in the legislation means that businesses can choose to charge customers for the use of a glass and/or for service," the report said.
"It is recommended that current legislation be updated to prohibit businesses from charging customers for the use of a glass and/or service when providing free drinking water; [and] expand the types of businesses required to provide free drinking water to all those that serve food and/or drinks, regardless of whether they are licensed."
A survey by YouGov, commissioned by Keep Britain Tidy and water filtration company Brita UK, found that 57 per cent thought any business serving food or drinks should provide free drinking water even to people who did not actually buy anything.
Some 59 per cent said they would be more likely to use a reusable water bottle if tap water refills were more readily available in places such as shops, airports and parks.
But 71 per cent said they would feel uncomfortable asking for free tap water in a glass without buying something else.
Allison Ogden-Newton, chief executive of Keep Britain Tidy, said: "This report demonstrates that the British public want greater access to tap water when out and about.
"Topping up in a glass or refillable bottle would encourage us to stay healthy while helping to reduce littering in our streets, parks and beaches, which is all good."
The research found 55 per cent worried about the cleanliness of public water taps and fountains but the report said "tap water in the UK is among the cleanest in the world".
"It is therefore recommended that efforts be made to raise public awareness of the high standard of cleanliness and quality of tap water in the UK, in itself and in comparison to bottled water standards," it added.
Drinking bottled water was relatively rare in the UK until the 1980s, but some 7.7 billion single-use bottles are now sold every year.
In an attempt to reduce the amount of plastic waste getting from the land into the sea, the Marine Conservation Society holds an annual Plastic Challenge, which will take place next month.
People are asked to stop using single-use plastic for the month – or as long as they can manage.
But the MCS stresses: "The Plastic Challenge isn't all about living completely plastic free – in this day and age that would be pretty near impossible."
Plastic floating in the water can be mistaken for food by marine life and can also break down into tiny pieces small enough to pass through the wall of the gut into the animal's flesh.
Plastic can contain harmful chemicals but also acts like a magnet, attracting other toxic substances in the environment.
The United Nations has warned that the "presence of microplastic in foodstuffs could potentially increase direct exposure of plastic-associated chemicals to humans and may present an attributable risk to human health".
People may even be breathing in plastic microparticles suspended in the air, which could have a similar effect on the lungs as air pollution from fossil fuels.
A spokeswoman for the British Hospitality Association said: "Unfortunately the BHA does not have a policy on the issues you describe so cannot comment."
Register for free to continue reading
Registration is a free and easy way to support our truly independent journalism
By registering, you will also enjoy limited access to Premium articles, exclusive newsletters, commenting, and virtual events with our leading journalists
Already have an account? sign in
Register for free to continue reading
Registration is a free and easy way to support our truly independent journalism
By registering, you will also enjoy limited access to Premium articles, exclusive newsletters, commenting, and virtual events with our leading journalists
Already have an account? sign in
Join our new commenting forum
Join thought-provoking conversations, follow other Independent readers and see their replies