California wildfires: Why Trump's claim 'forest management' is to blame is completely wrong - and why he'll keep saying it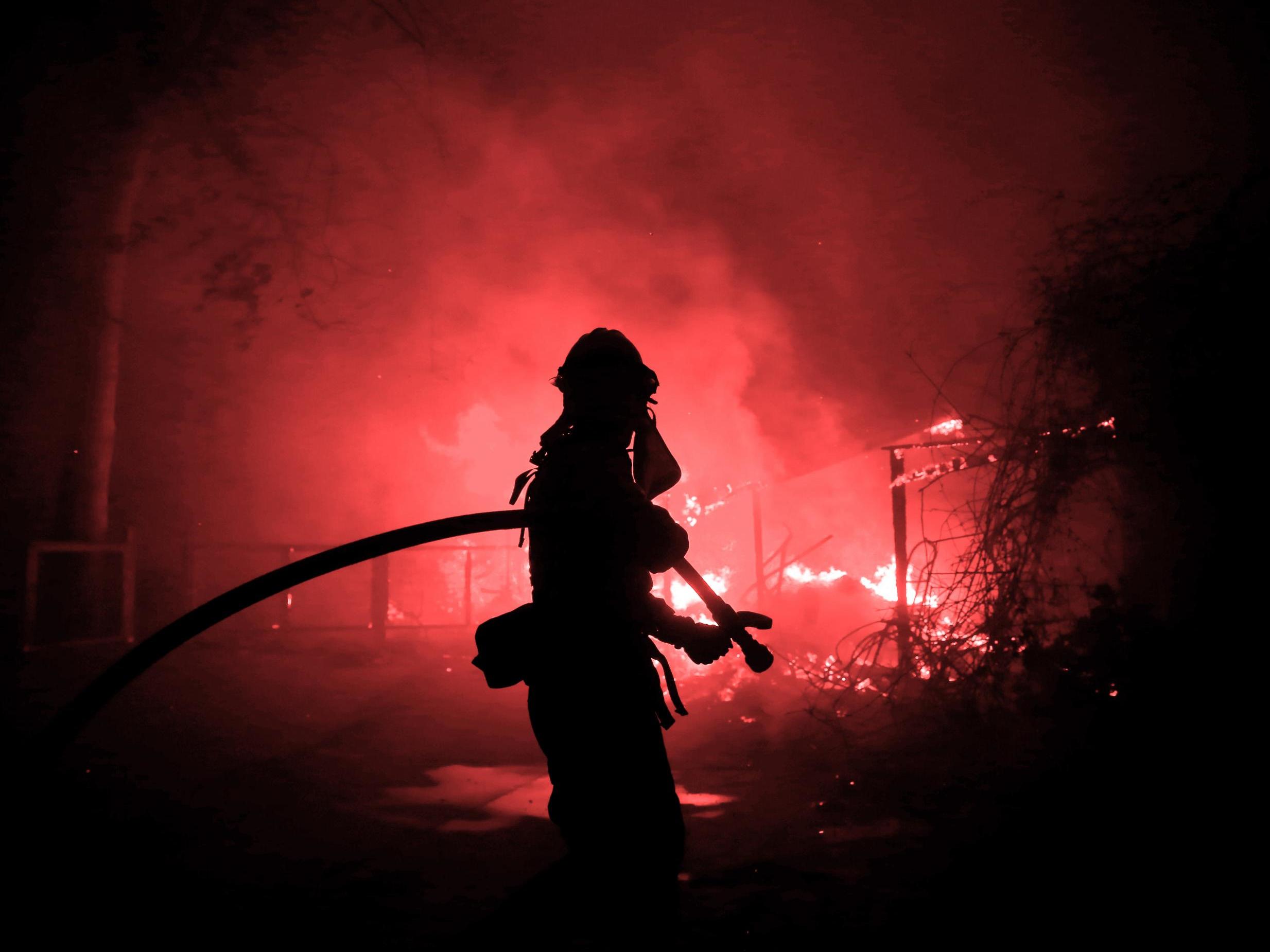 A firefighter battles the Woolsey Fire in Malibu, California
(Eric Thayer/Reuters)
Three separate wildfires raging in California have killed at least 31 people and as many as 200 more are currently missing while firefighters battle to contain the disaster.
The Camp Fire in the north of the state has burned 108,000 acres of land so far and is among deadliest in California history, while the Woolsey Fire near Los Angeles has claimed 83,275 acres and the Hill Fire in Ventura County scorched 4,531 more.
As many as 300,000 people have been forced to flee the apocalyptic scenes, many of them leaving behind family homes doomed to be consumed by the flames.
Against this backdrop, Donald Trump has exacerbated a situation in which emotions were already running high with a series to tweets blaming the infernos on the "gross mismanagement" of state forests at the hands of administrators.
The president's insensitive response to the tragedy has drawn an angry reaction from local residents, opposition politicians and environmental scientists alike.
Join our commenting forum
Join thought-provoking conversations, follow other Independent readers and see their replies