Cambridge professor claims three leading climate scientists may have been assassinated
Peter Wadhams, a professor of ocean physics, claimed that Seymour Laxon of University College London, Katherine Giles also at UCL and Tim Boyd of the Scottish Association for Marine Science may have been murdered
Alexandra Sims
Monday 27 July 2015 17:52 Comments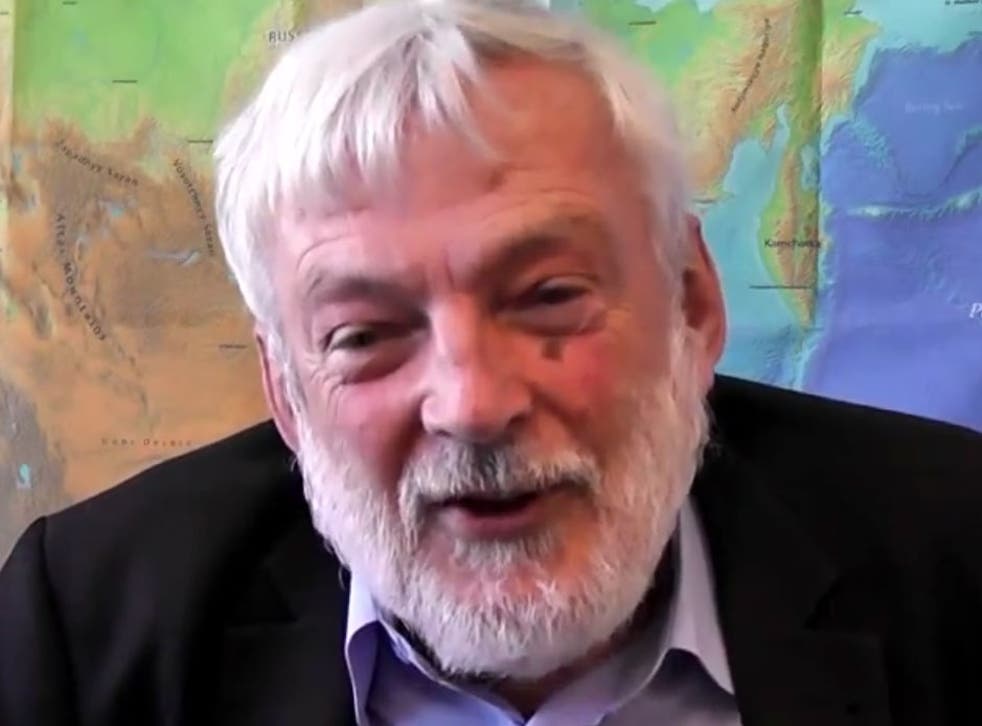 A Cambridge professor has claimed that three scientists investigating the effect of global warming upon melting Arctic ice may have been assassinated.
Peter Wadhams, a professor of ocean physics, said that Seymour Laxon of University College London, Katherine Giles also at UCL and Tim Boyd of the Scottish Association for Marine Science had been murdered, after all three died within a few months of each other in 2013.
Professor Wadhams also believed he had been targeted by assassins after claiming that a driver in an unmarked lorry attempted to push his car from the M25.
He hinted that the oil industry or government forces could have contributed to the killing of the three scientists who he has declared as "leaders" on ice levels in the Arctic.
Professer Laxon, 49, a director of the Centre for Polar Observation at UCL, died after falling down the stairs at a New Year's Eve party in Essex; Dr Boyd, 54, was killed instantly after being struck by lightning while walking his dogs in Port Appin, Argyll, western Scotland in January 2013 and Dr Giles, 35, died in April 2013 when she was struck by a truck in Victoria, central London while cycling to work.
Professor Wadham's theories have been disputed by Dr Laxon's partner, Fiona Strawbridge, head of e-learning at UCL and a close friend of Dr Giles, who has labelled the allegations "ridiculous conspiracy theories", according to The Times.
Despite reporting the alleged assassination attempt against his life to the police, Professor Wadhams told The Telegraph that he had not announced his theories over the three deaths for fear that he may be seen as a "looney".
He told the newspaper: "It's just a very odd coincidence that something like that should happen in such a brief period of time."
"They [the deaths] were accidents as far as anybody was able to tell but the fact they were clustered like that looked so weird."
"I thought if it was somebody assassinating them could it be one of our people doing it and that would be even more frightening. I thought it would be better not to touch this with a barge pole."
Register for free to continue reading
Registration is a free and easy way to support our truly independent journalism
By registering, you will also enjoy limited access to Premium articles, exclusive newsletters, commenting, and virtual events with our leading journalists
Already have an account? sign in
Join our new commenting forum
Join thought-provoking conversations, follow other Independent readers and see their replies