US climate research office abandoned because it is about to fall into the sea
'Again we have proof that mother nature is in charge here,' says meteorologist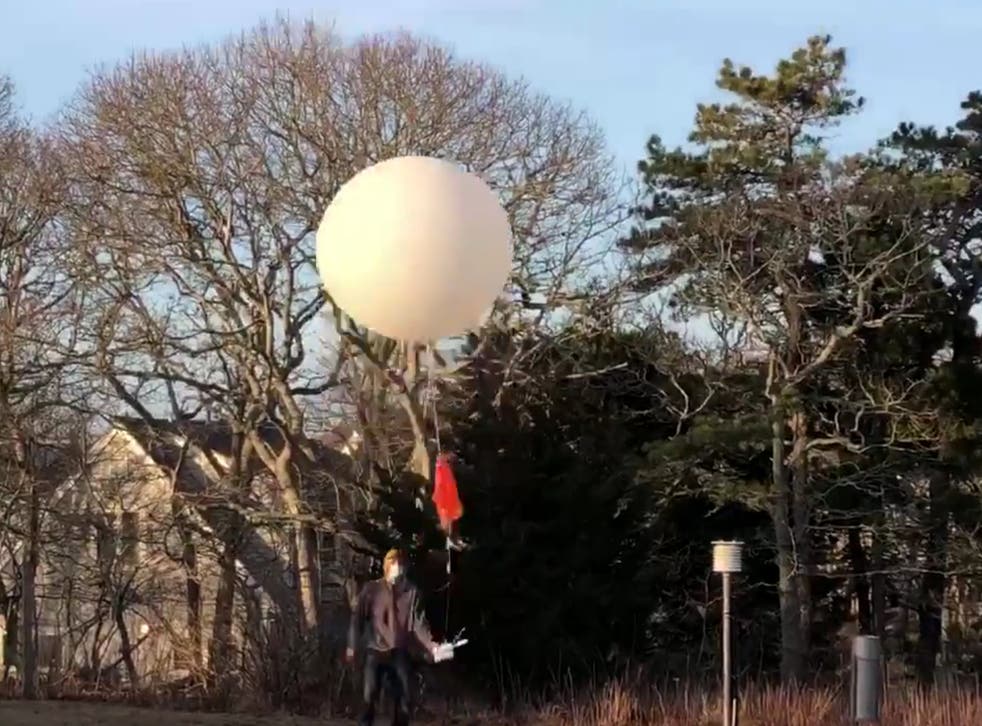 Officials at a climate research office of the US National Weather Service (NWS) were forced to abandon the site after coastal erosion threatened to destroy it.
The outpost at the southeastern tip of Cape Cod in Chatham, Massachusetts, stretches out into the Atlantic Ocean, and was operating until its closure on 31 March.
Officials launched one final weather balloon from Chatham before closing its doors, with demolition scheduled for April.
It followed half a century of work at the NWS office for research into meteorology, Andy Nash, the meteorologist-in-charge, told The Guardian.
"We'd known for a long time there was erosion but the pace of it caught everyone by surprise," said Mr Nash, from the NWS's Boston office.
"We felt we had maybe another 10 years but then we started losing a foot of a bluff a week and realised we didn't have years, we had just a few months. We were a couple of storms from a very big problem."
A number of fierce storms forced the NWS to consider the station's future, after 70ft of coastline separating it from the ocean fell away — with six feet falling away in the worst of 2020's weather.
Mr Nash said he began to fear for the researchers releasing the weather balloons, who were at risk of falling off the cliff face — and into the ocean below.
"We got to the point where we ran out of a lot of space," said the meteorologist. "The balloon is fairly big and full of helium but it's not big enough to hold someone up. It would not save you."
Although coastal erosion on Cape Cod is known to have been taking place over thousands of years, the rate of recent activity is the result of rising sea levels and fiercer storms caused by a warming climate.
Jack Clarke, a member of the coastal erosion commission for Massachusetts, told the Boston Globe: "The Outer Cape on Cape Cod, which is essentially a sandbar, coastal erosion has been a fact of life for about 3,000 years.
"As glaciers melt, sea level rises, erosion takes place," said Mr Clarke. "However, due to climate change, coastal erosion has accelerated significantly on some of the outer barrier islands and barrier beaches, such as we see down in Monomoy off Chatham."
It means that the Chatham research office will not be the final NWS outpost to close, or relocate further inland.
"This is something communities up and down the coast are facing now," Mr Nash told The Guardian. "The way I look at it is that again we have proof that mother nature is in charge here."
Join our new commenting forum
Join thought-provoking conversations, follow other Independent readers and see their replies